Airlines will always try to sit children with their parents (subject to check-in)
Some airlines will allow travel for unaccompanied minors. Please email us to check.
The fare is based on the child's age on the date of travel.
More detailed information can be found here Traveling with children
Most airlines will let infants travel with their parent(s) for free. However some airlines will charge up to 10% of the adult ticket price. Click on 'Price Breakdown' to find out more.
If you are pregnant, but due before the flight departure date, please contact us once your baby is born and has a name. We can then add him/her to your ticket.
Infants will not be given a seat. The airlines expect parents to travel with them on their lap.
Airlines regard infants as being under 24 months old.
The fare is based on the child's age on the date of travel.
More detailed information can be found here Traveling with children
Berlin Tempelhof Airport
Cancellation Protection
Protects
Trusted Choice
65,000 happy customers
Rated 4.5 Stars. Based on 3,581 service ratings over the past year
Dedicated customer service team on hand to help
Secure payments
Cancellation Protection
Protects
Trusted Choice
65,000 happy customers
Rated 4.5 Stars. Based on 3,581 service ratings over the past year
Dedicated customer service team on hand to help
Secure payments
Berlin Tempelhof closed down in 2008. Take a look at Berlin Tegel Airport, which is the current active airport in Berlin.
About Berlin Tempelhof Airport
Berlin Tempelhof Airport was a major airport in Berlin that closed in 2008. In its last few years of operations, the airport facilitated commuter flights that flew domestically within Germany and to its neighbouring countries. However, the airport also had the capability to handle long-haul flights from airlines using wide body aircraft and historically facilitated transatlantic flights from Germany to the US.
In its time, the airport was a hub for a variety of airlines, many of which no longer fly. These include airlines such as Deutsche Luft Hansa, Tempelhof Airways and Hamburg Airlines.
For years, Tempelhof was the main airport and gateway into Berlin. However, this changed when Berlin Tegel Airport was built and took on most international traffic into the city.
With its history dating back to the early 1900s, at the time that it closed, Berlin Tempelhof laid a claim to being the oldest commercial airport in the world. However, this was never officially confirmed.
Although the airport closed, the building was hasn't been demolished and still stands but it's in very poor condition.
What was the airport code for Berlin Tempelhof Airport?
The airport code for Berlin Tempelhof Airport was THF.
Airport Location
Berlin Tempelhof was located in the south-central borough of Tempelhof-Schöneberg, Berlin. It's between a 15–40-minute drive from Berlin city centre to Berlin Tempelhof, depending on the time of day travelling.
Runways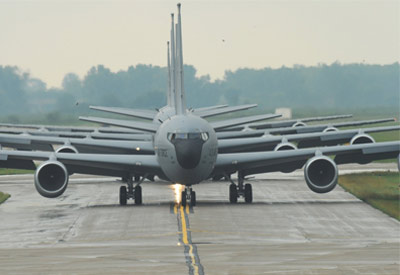 Berlin Tempelhof had two active runways at the time that it closed down — Runway 9L/27R (2,094 m in length) and Runway 9R/27L (6,037 in length). The two runways were both made from asphalt and ran parallel to each other.
Terminals
There was only ever one terminal at the airport at any given time. However, the terminal was rebuilt/expanded a number of times over the years that the airport existed.
The terminal was situated at the north side of the airport. At one time, the airport's terminal building was in the top 20 largest buildings in the world.
Airlines that fly to Berlin Tegel Airport
Although not a comprehensive list, these are some of the airlines that flew to/from Berlin Tempelhof over the years.
| AIRLINE | COUNTRY FROM |
| --- | --- |
| Air France | France |
| American Overseas Airlines | USA |
| Autair | UK |
| British Airways | UK |
| British European Airways | UK |
| Capitol International Airways | USA |
| Cirrus Airlines | Germany |
| Deutsche Luft Hansa | Germany |
| Eurowings | Germany |
| Hahn Airlines | Germany |
| Hamburg Airlines | Germany |
| InterSky | Germany |
| Lufthansa | Germany |
| Lufthansa CityLine | Germany |
| Luxair | Luxembourg |
| OLT | Germany |
| Pan American World Airwa | USA |
| Riddle Airlines | USA |
| Saturn Airways | USA |
| SkyEurope | Slovakia |
| SN Brussels Airlines | Belgium |
| SWISS | Switzerland |
| Tempelhof Airways | Germany |