As we're entering the post-lockdown era, many countries and airlines have been returning to normal but with strict safety measures imposed like a Health Passport. One of the flight requirements is that you may need to be fully vaccinated before your flight, however, not every airline requires you to be vaccinated before the flight. Read more for more information.
At Alternative Airlines, we offer more than 600 airlines globally including both well-known international airlines and niche domestic carriers. you'll also have the choice to pay with over 40 payment methods across more than 160 currencies including USD, GBP, AUD and EUR.
---
Proof of Vaccination
Depending on the country that you've received your vaccination, the form of vaccination proof will vary from country to country unless you're only travelling domestically. At Alternative Airlines, we recommend that you check if the vaccination certificate is sufficient for your arrival country.
Australia:
You can prove your vaccination states using a COVID-19 digital certificate, your immunisation history statement or an International COVID-19 Vaccination Certificate if you're travelling overseas.
Please visit the government website for more information.
Canada:
"COVID-19 Proof of Vaccination" issued by the government, you can either have the document electronically on your mobile device, computer or mobile wallet or on paper.
New Zealand:
By the end of November 2021, the Ministry of Health will be issuing digital vaccination certificates for residents to download through My Covid Record.
Prior to that, you can request a vaccination confirmation letter from the Ministry of Health to confirm your vaccination status. This would using take up to 10 working days to issue.
UK:
On the National Health Service (NHS) app, you'll be able to obtain your vaccination proof when you travel. The document works both electronically and on paper when you travel.
USA:
The best proof of vaccination currently in the US is the COVID-19 Vaccination Record Card that was used by the Centers for Disease Control and Prevention (CDC).
---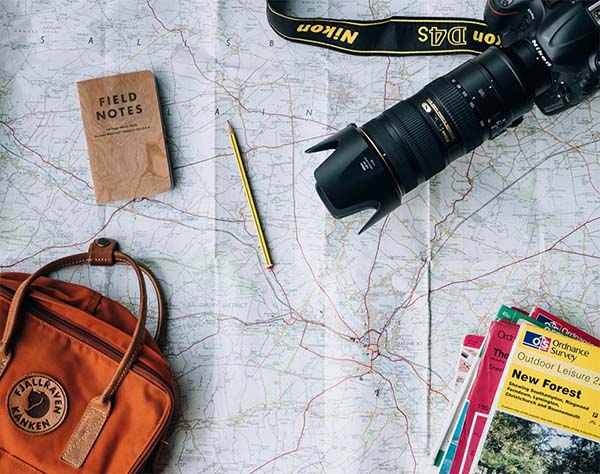 Your vaccination record will be checked by the airline staff when you check-in at the airport before you board the flight, otherwise, you may not be able to fly or if the destination requires vaccination, you may be forced to return home.
Governments and airlines are also developing health passports in the form of 'IATA Travel Pass' and 'VeriFly' to show the COVID-19 related health matters.
---
Which Airlines Require Vaccination to Fly?
Some airline require their employees to be vaccinated in order to work for them to protect their passengers, but it doesn't apply to all airlines.
As of November 2021, only a few airlines in Asia and Oceania have mandated passengers to be vaccinated before travel. However, it's likely that you still need to be tested negative for COVID-19 before travelling regardless, to ensure the health and safety of the other passengers.
If you're aged over 18, you'll need to show proof of vaccination when you travel with the airline. Any passengers under 18 would need to be accompanied by a fully vaccinated adult.
Any passengers over 18 years old must travel with proof of vaccination unless you're exempt. However, you'd need to show that vaccination is not a viable option.
Passengers over 18 will need to be fully vaccinated in order to fly, unless it's for medical reasons or you're under 18.
Even if airlines don't make vaccination compulsory for travel, you may still need to be fully vaccinated to enter a country/travel domestically. As an example, people travelling domestically must be vaccinated as well as all Americans travelling to Canada.