Air Prishtina Reservations with Alternative Airlines
Flights to and from Macedonia and Kosovo
Make an Air Prishtina Booking and Find Some Amazing Deals
---
About Air Prishtina
Air Prishtina is an airline based in Zurich that operates flights from Kosovo and Macedonia to many other destinations in Europe. The airline started as the travel agency "Pristina" 30 years ago and is now one of the leading providers of air travels to Kosovo and Macedonia. Some of its popular destinations include Prishtina, Spokje, Ohrid, Zurich, Basel, Geneva, Verona, Dusseldorf, Stuttgart, Munich, Milan, Hamburg, Hannover, Paris and Copenhagen. Other airlines in Kosovo include PrishtinaJET.
---
Air Prishtina Fleet
The Air Prishtina fleet includes one Airbus A320.
---
Air Prishtina Check-in
Online Check-In
Online check-in for Air Prishtina is available on their website. It is available from 24 hours before flight departure.
---
Book Air Prishtina Flights in English
Book Air Prishtina Flights in English with Alternative Airlines. Our aim is to give our customers a safe and secure booking service in English when booking their flights. You can contact our excellent customer service team with any of your queries and even pay for your Air Prishtina flight with Paypal.
---
Air Prishtina Hub Airport
Prishtina International Airport
Air Prishtina is based at Pristina International Airport which is the main airport serving the capital of Kosovo, Pristina. The airport serves around 1.7 million passengers. Airlines such as Norwegian, Pegasus Airlines, Eurowings and easyjet operate flights out of the airport.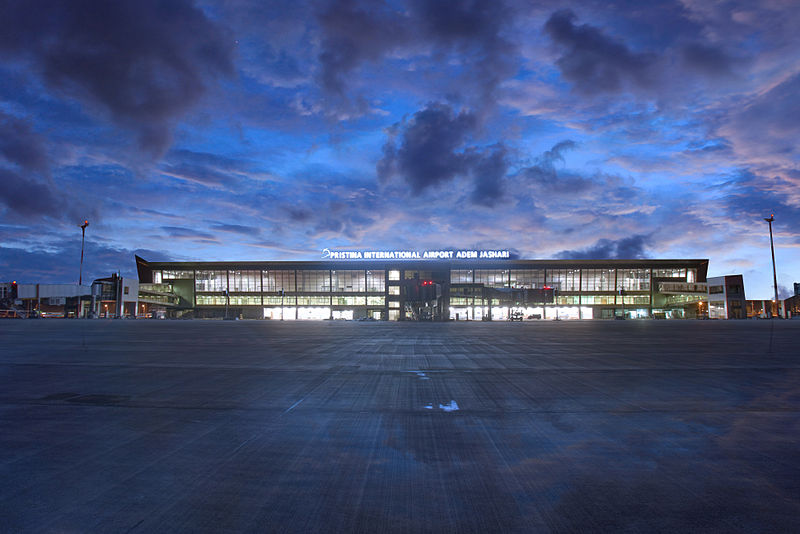 Photo credit: PIA "Adem Jashari" Limak Kosova
---