PayQart isn't currently available as a payment option through Alternative Airlines.
However, if you're looking to book your flights today and pay back later, you'll be pleased to hear that we do offer lots of alternative payment plan options. Choose to split the cost of your flights into fixed payments made over weeks or months. Find out more about all our pay options here:
DISCOVER ALL OUR FINANCE OPTIONS
---
Buy Flights with PayQart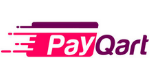 PayQart is a 'Buy Now, Pay Later' (BNPL) payment plan provider in Nigeria. Shoppers can shop online or in-store at any participating PayQart retailer, then spread the cost over a maximum of 6 months. PayQart lets shoppers buy what they need, when they need it, but with a little bit of breathing space.
PayQart is dedicated to flexibility and has instalment options to meet everyone's needs, with no hidden fees.
PayQart is currently only available in Nigeria.
---
How to Buy Flights With PayQart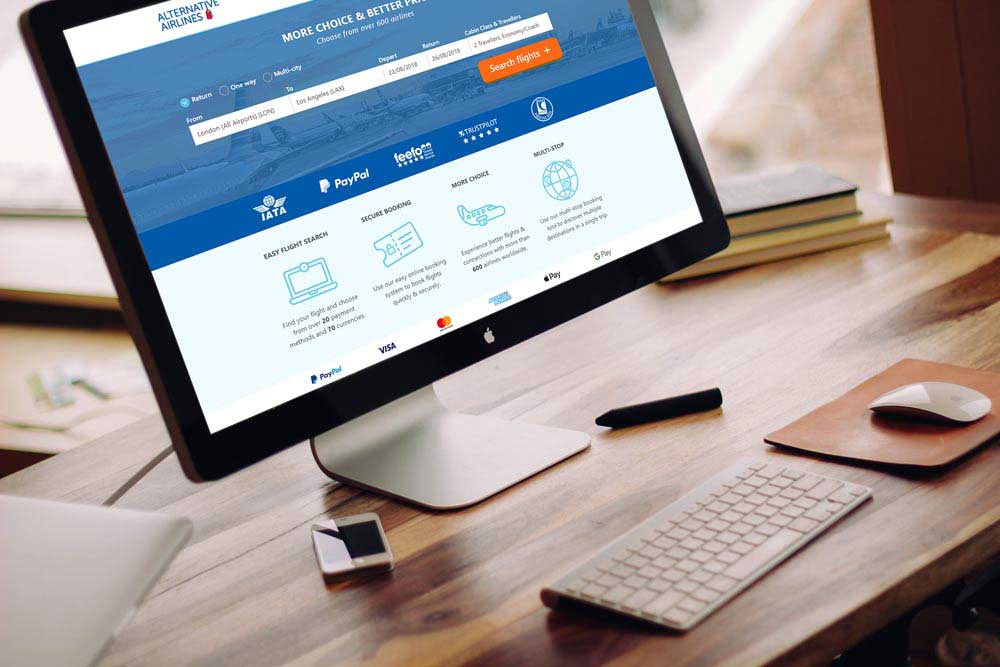 PayQart is currently available in Nigeria, and can be used by eligible customers above the age of 18. More information can be found in the FAQ section below.
Follow the steps below to book flights and pay later with PayQart:
1

Use the search bar at the top of the page to search for flights from hundreds of airlines around the world and then proceed to checkout.

2

You'll be asked to enter your passenger details, as well as any additional services that you'd like to add to your booking.

3

Select 'PayQart' as your payment method. You will be redirected to PayQart. Register or login to your PayQart account and complete your application. It's that easy!

4

Complete your Alternative Airlines booking.
---
PayQart & Flights
Whether flying home to visit family and friends, a last-minute break, or booking a dream vacation, here at Alternative Airlines we believe that the cost of flights shouldn't hold anyone back. That's why we offer lots of payment plan options, to help our customers book the flights they want or need, but with the flexibility to pay in instalments over months. PayQart is a popular payment option in Nigeria. There are lots of reasons why shoppers love using PayQart, including:
Quick to apply
It takes minutes to complete a PayQart application to see if you'll qualify for a PayQart loan. Complete the application and checkout in minutes.
PayQart is flexible
Shoppers can take control thanks to PayQart's flexible monthly installment options up to 6 months.
Easily manage your payments
PayQart makes it easy to manage your payments thanks to the PayQart app. Know what you need to pay, when you need to pay it.
---
Book domestic flights within Nigeria with Alternative Airlines
Looking to book domestic flights within Nigeria? Alternative Airlines is the flight search and booking site for you. We ticket Arik Air and Air Peace, two of the most popular airlines operating within Nigeria, as well as many other major airlines and smaller domestic carriers. To begin your search, simply use the search bar at the top of the page, by entering in your chosen departure and arrival cities — whether that's between Lagos and Abuja, and Lagos to Benin City, or any other cities in Nigeria.
---
Buy Flights With PayQart
FAQs
What is PayQart?
PayQart is a Nigerian 'Buy Now, Pay Later' payment installment plan provider, letting shoppers split the cost of their online purchases into more manageable monthly payments.
How do I use PayQart?
Shoppers can use PayQart through any of PayQart's partner retailers, either in-store or online. Shop like normal, by adding your chosen items to your cart, then select 'PayQart' at checkout. PayQart can be used on purchases costing a minimum of 50,000 Nigerian Naira ($121 USD).
Does PayQart perform a credit check?
Yes, PayQart will perform a credit check through a third-party credit reference agency. This will be used in combination with the details entered by the user and the company's unique algorithm to make an assessment.
How much does PayQart charge?
PayQart is dedicated to making it easier to shop online, by offering customers flexible payment options with simple, transparent fees. Once approved, the total amount, including interest, will be displayed at checkout. There are never any hidden charges.
Who can use PayQart?
PayQart is available to all anyone who meets the following criteria:
1. Must live and work in Nigeria (and be a salary earner/self-employed).
2. Must be at least 22 years old and be capable of entering into a legally binding agreement.
3. Must have a valid and verifiable income paid into a bank account in Nigeria.
Can I use PayQart to pay for flights?
Unfortunately, PayQart isn't currently available as a payment option. However, we do have lots of alternative payment plan options. Depending on the country in which you reside, these options include: Sezzle, Klarna Affirm, and Quadpay. We also offer PayaPal and PayPal Credit. Find out more about all our payment plan options.