Search & Buy Montenegro Airlines Flights
Select your payment method to view total prices including any payment fees:
Airlines will always try to sit children with their parents (subject to check-in)
Some airlines will allow travel for unaccompanied minors. Please email us to check.
The fare is based on the child's age on the date of travel.
More detailed information can be found here Traveling with children
Most airlines will let infants travel with their parent(s) for free. However some airlines will charge up to 10% of the adult ticket price. Click on 'Price Breakdown' to find out more.
If you are pregnant, but due before the flight departure date, please contact us once your baby is born and has a name. We can then add him/her to your ticket.
Infants will not be given a seat. The airlines expect parents to travel with them on their lap.
Airlines regard infants as being under 24 months old.
The fare is based on the child's age on the date of travel.
More detailed information can be found here Traveling with children
Buy
Montenegro Airlines

Flights

Search and Buy Montenegro Airlines Flights Online with Alternative Airlines

Flights to and from Podgorica

Make a Montenegro Airlines reservation and find some amazing deals with discounted Montenegro Airlines tickets at Alternative Airlines
---
About
Montenegro Airlines is the flag carrier of Montenegro, headquartered in Podgorica.
The airlines operates scheduled and charter services throughout Europe from its hub at Podgroica Airport with a second base maintained at Tivat Airport.
Montenegro Airlines operates scheduled flights to Zurich, Frankfurt, Dusseldorf, Rome, Paris, Ljubljana, Vienna, Belgrade, Moscow and Copenhagen.
Montenegro Airlines maintains codeshare agreements with Adria Airways, Air France, Alitalia, Austrian Airlines and S7 Airlines.
Air Serbia (previously Jat Airways), the national airline of the Republic of Serbia, and Montenegro Airlines have signed a codeshare agreement that provides travellers with greater air connectivity when flying between Europe, the Middle East and North America.
The codeshare agreement was signed in Tivat by Branislav Malović, Chief Government Affairs and Relations Officer of Air Serbia, and Zoran Kostić, Chief Executive Officer of Montenegro Airlines. As part of the deal, Air Serbia will deepen its air links to Montenegro by placing its "JU" code on Montenegro Airlines' flights between Belgrade and Podgorica and Tivat. In addition, the Serbian carrier will codeshare on services between Podgorica and Rome.
In return, Montenegro Airlines will tap into Air Serbia's growing network by adding its "YM" code on Air Serbia's flights between Belgrade and 32 destinations, including Tivat and Podgorica. This will provide unprecedented access between the two countries and offer Montenegro Airlines' passengers convenient travel options to major cities such as New York, Abu Dhabi, Paris and London via the Serbian capital.
---
Frequent Flyer Program
Montenegro Airlines rewards those who fly frequently and are Members of the Vision Team.
The amount a passenger pays for their Montenegro Airlines ticket determines the number of "air Miles" they earn (passengers must first apply for Membership in the Vision Team).
Vision Team Members can exchange air Miles for flights to any of our destinations; use them to upgrade their seats, from economy to first class; or, during special promotions, use them to purchase flights at reduced prices for themselves or their family members.
---
News
23rd April 2018
EC: Montenegro Airlines facing sustainability issues
European Commission stated (17-Apr-2018) Montenegro Airlines is facing major sustainability issues, having accumulated significant financial debts. The EC report added the 2012 restructuring plan for the carrier was only partially implemented but further state support was granted to keep the airline operational.
15th March 2018
Montenegro Seeks to Lure More Russian Tourists
Despite its often frigid political relations with Moscow, Montenegro hopes to attract more Russian tourists to the country this year.
Montenegro's tourism business is gearing up for the summer, expecting more Russian tourists than in previous years.
On Thursday, the tourism authorities presented the country's offer at the largest Moscow travel and tourism fair, MITT, saying that, "trends show that more Russian tourists are interesting to visit Montenegro."
"Russian tourists are known for late booking, but also for the fact that in recent years more and more of them come individually. Guests from Russia visit Montenegro mostly during the summer months," the National Tourism Organization said in a statement.
It noted that, compared to ten years ago, the number of the Russian tourist in Montenegro had doubled by 2017.
While the coastal town of Budva, dubbed "Moscow on the sea" has a large number of Russian tourist each year, Russian tourism agencies are interested also in other Montenegrin resorts, such as Kotor, Herceg Novi and Bar.
The head of the Herceg Novi's tourism organization, Pavle Obradovic, said on Thursday several Russian tour operators who exhibited at the Moscow fair were interested in the town's offer.
To back up the business, the national air carrier, Montenegro airlines, also announced more flight to Moscow and St Petersburg, starting from March 25.
In addition to the regular flights of Russian airlines during the year, additional flights to Montenegro have been announced during the summer season.
Montenegro's once close relations with Russia have cooled markedly since Podgorica joined Western sanctions against Moscow in 2014 over the crisis in Ukraine and since it joined NATO.
Relations become even tenser last October when Montenegro said Russians stood behind an alleged coup attempt, aimed at overthrowing the pro-Western government and assassinating the then Prime Minister Milo Djukanovic.
Russia has called the accusations absurd and unfounded, with some media outlets in Moscow ridiculing Podgorica's claims that its intelligence and security agencies only narrowly stymied a Russian plot.
But, according to the latest data from Montenegro's Statistics Office, obtained by BIRN, Russians are still coming to Montenegro and make up the majority of foreign tourists.
Visitors from Russia accounted for 26.7 per cent of all overnight stays last year in Montenegro, followed by nationals from Serbia, Bosnia and Ukraine.
Russian also spend the most, 104 euros per day per person on average, according to the National Tourism Organization's data.
9th March 2018
Montenegro Airlines' passenger numbers fall 2.2% in 2017
Flag carrier Montenegro Airlines said its passenger numbers declined by 2.2% in 2017 to 568,591 due to increased competition on the country's market.
The airline operated five aircraft in 2017, versus six in 2016, and carried out a total of 6,959 flights, Montenegro Airlines said in a statement last week.
The results are encouraging, as the number of airlines operating in Montenegro rose to 54 in July from 12 in January 2017, the company said.
In the first seven days of 2018, Montenegro Airlines handled 7,480 passengers, up 11% on the year.
In 2016, Montenegro Airlines' passenger numbers grew 0.6% to 581,519.
8th December 2017
Montenegro Airlines to repay debt of flag carrier
Montenegro's finance minister Darko Radunovic has said the government plans to repay a 5.2 million euro ($6.1 million) debt of flag carrier Montenegro Airlines to prevent suspension of its flights in January The government plans to repay an outstanding debt of Montenegro Airlines that has matured and has put under question the operations of the company, Radunovic said in a video file posted in the YouTube channel of the Montenegrin finance ministry on Tuesday.
The debt of Montenegro Airlines is owed to the European Organisation for the Safety of Air Navigation (Eurocontrol), Brazil's Embraer Commercial Aviation, Dutch aircraft manufacturer Fokker, UK-based Rolls-Royce Holdings and insurer Generali Osiguranje Montenegro, Radunovic said at a news conference following a government meeting. "The grounding of the aircraft of Montenegro Airlines would inflict an enormous damage to the budget of Montenegro and would hinder the company from operating the flights it has already agreed for December and January," Radunovic said. Montenegro Airlines saw its net loss widen to 11.5 million euro in 2016 from 10.4 million euro in the previous year. The air carrier's revenue went down 3.4% to 65.4 million euro while operating costs rose 2.9% to 75.6 million euro.
21st November 2017
Montenegro Airlines to serve Germany from Tivat
Montenegro Airlines (YM, Podgorica) will launch two new routes between Tivat and Germany in May 2018 in cooperation with FTI Group tour operator.
The Montenegrin carrier will operate from the country's main seaside resort to Leipzig/Halle and Munich. Both routes will be served 2x weekly on Thursdays and Sundays from May 3 through October 27, the tour operator announced.
FTI Group will also purchase capacity on Montenegro Airlines services from Podgorica, the country capital, to Frankfurt Int'l and Munich. These routes will be operated 5x weekly and 3x weekly, respectively, but FTI Group will only offer tickets on 2x weekly connections on each route.

All flights between Montenegro and Germany will be operated with EMB-195s.
Besides the growing popularity of Montenegro as a tourist destination competing with neighbouring Croatia, FTI Group named the fact that the country's currency is the euro as one of the reasons facilitating launching the flights.
On top of the Montenegrin flag carrier, Ryanair currently offers 2x weekly service from Berlin Schönefeld to Podgorica and Wizz Air flies 2x weekly from Memmingen to Podgorica.
Source: ch-aviation
19th October 2017
Montenegro Airlines to increase frequency of flights to Lyon in 2018
Flag carrier Montenegro Airlines has said it plans to increase the frequency of its flights to France's Lyon in 2018.
The company plans to operate the Podgorica-Lyon route twice weekly in the summer season of 2018, Montenegro Airlines said in a statement last week.
Montenegro Airlines currently operates the flight once a week, on Saturday, according to data posted on its corporate website.
In the period between April 1 and September 20, 2017, Montenegro Airlines handled 3,537 passengers on the Podgorica-Lyon and 25,074 passengers on the Podgorica-Paris routes.
Montenegro Airlines operates the flights to France with a total of five aircraft.
September 2017
Montenegro Airlines to lease in capacity in turnaround plan
Montenegro Airlines has said that the airline will focus on a turnaround plan rather than consider bankruptcy, despite facing debts of EUR37.2 million (USD44.6 million). Montenegro Airlines said he has plans for fleet renewal and network expansion, and is also interested in finding a strategic partner. Montenegro Airlines will adjust its fleet make-up – which currently consists of three EMB-195s and two Fokker 100s – by leasing in higher capacity aircraft of more than 140 seats. A limited supply of spare parts has seen more than half of the fleet grounded earlier this year, a situation which has now been rectified but affected operational performance before.
July 2017
Montenegro Airlines said it carried a total of 166,375 passengers in the first five months of 2017, up 6% on the year, with 86,000 of them travelling on flights to and from Serbia's Belgrade. Under the summer flight schedule, Montenegro Airlines operates up to six flights a day to Podgorica and Tivat from Belgrade.
We expect that in the period from June 1 to September 30, a total of 110,000 passengers will be transported on that route. Montenegro Airlines plans to increase by the end of the year the frequency of the flights it operates as a result of codeshare agreements signed with Air Serbia and Etihad Airways. In 2016, Montenegro Airlines' passenger numbers grew 0.6% to 581,519.
May 2017
Montenegro Airlines announced its tax debt restructuring proposal had been rejected by the Montenegro's tax authority.
In this way, Montenegro Airlines tops the blacklist of tax debtors to the country's treasury, with liabilities worth 15.4 million euro ($17.3 million). In a separate statement issued on Wednesday, Montenegro Airlines said it is cooperating with the country's finance and transport ministries on the elaboration of a long-term strategy for the development of the company. Montenegro Airlines will most probably be declared insolvent, as the tax administration has repeatedly warned that companies which fail to reach a debt restructuring deal would face bankruptcy. Montenegro Airlines saw its net loss widen to 11.5 million euro in 2016 from 10.4 million euro in the previous year, as revenue went down 3.4% to 65.4 million euro.
April 2017
Montenegro Airlines announced its net loss had widened to 11.5 million euros in 2016 from 10.4 million euro in the previous year, data from the company's financial statement showed.The air carrier's revenue went down 3.4% to 65.4 million euro while operating costs rose 2.9% to 75.6 million euro. Montenegro Airlines handled 581,519 passengers in 2016, up 0.6%. The number of flights fell 8.7% to 8,607 in 2016.
April 2017
Flag carrier Montenegro Airlines (MA) plans to start operating charter flights to Finland and Israel this summer. Montenegro Airlines has signed an agreement with Swedish tour operator Apollo Der Touristic Nordic for the operation of Podgorica-Helsinki charter flights in the months of May, June, September and October. MA has also signed an agreement with Israeli tour operator Aviation Links to operate charter flights from Podgorica and Tivat to Tel Aviv in the period between June and September 2017.
The air carrier also plans to operate charter flights to Italy's Bari and Naples this summer, in cooperation with tour operator HIT Montenegro. Charter flights to Slovakia's capital Bratislava will also be serviced in the period between the end of June and the beginning of September, the transport ministry added. The Montenegrin flag carrier handled a total of 581,519 passengers in 2016, up 0.6% compared with 2015. On the other hand, the number of flights fell 8.7% to 8,607 last year.
26th April 2017
Montenegro Airlines in partnership agreement to operate charter flights to the Tehran, Iran.
Montenegro Airlines still intend to carry out charter services from Podgorica - Tehran, operating once a week. The route is a result of a memorandum of understanding (MoU) signed in December 2015 to ease the tourism regulations as well as promoting a new route between the two countries. This will allow Iranian travellers to use Montenegro Airlines' network of scheduled flights to many European destinations. This service will be the airline's sole route to the Middle East and Asia.
February 2017
Montenegro Airlines annoinced it was to launch flights to third Russian city. Flag carrier Montenegro Airlines (MA) plans to start operating flights to a third Russian city in addition to Moscow and Saint Petersburg in the short term, the director of the company's representative office on the Russian market. Despite the great competition on the Russian market, we managed to continue our cooperation with the biggest tour agencies such as TUI, PAKS, Biblio-Globus, Natalie Tours, CG Tours and ICS," MA's magazine Inflight Luxury quoted Koljevic as saying. The new challenges before MA will be the opening of regular flights to Belarus, Azerbaijan, Armenia and Kazakhstan. Montenegro Airlines has been operating flights to Moscow since 2007 and launched a route from the Adriatic town of Tivat to Russia's Saint Petersburg in June 2015. The state-run flag carrier handled 480,510 passengers in the first nine months of 2016, up 1.5% on the year. In January, Montenegrin transport minister Osman Nurkovic said the country's government aims to sell a 50% stake in MA minus one share.
10th February 2017
Montenegro Airlines and Air Serbia expand codeshare partnership
This will see 17 routes operated by Air Serbia carrying Montenegro Airlines' YM-coded flight numbers. From the first week of January 2017, planned codeshare routes include the following:

Montenegro Airlines operated by Air Serbia
Belgrade – Abu Dhabi
Belgrade – Athens
Belgrade – Banja Luka
Belgrade – Berlin Tegel
Belgrade – Bucharest
Belgrade – Copenhagen
Belgrade – Dusseldorf
Belgrade – Frankfurt
Belgrade – London Heathrow
Belgrade – Moscow Shremetyevo
Belgrade – Paris CDG
Belgrade – Podgorica
Belgrade – Prague
Belgrade – Sarajevo
Belgrade – Skopje
Belgrade – Sofia
Belgrade – Stockholm Arlanda
30th January 2017
Montenegro Airlines annouces services to Tehran
Montenegro Airlines plans to operate a series of charter flights to the Iranian capital Tehran this summer 2017 season. Services will operate once a week. "The number of weekly rotations could be doubled. The national airline has very high expectations of the Iranian market." The launch date for the charter flights has not been specified.
Montenegro Airlines to stop flights in Azerbaijan
Montenegro Airlines have just announced that they will stop the execution of flights between Montenegro and Azerbaijan. The decision has been made after a dispute between the airline and the tour operator in Azerbaijan. The travel agency of the airline is working hard to reschedule flights with other airlines. Unfortunately, in March 2017, it was annonuced that no strategic investor had shown an interest in acquiring state-owned flag carrier Montengro Airlines. In January, Montenegrin transport minister Osman Nurkovic said the government aims to sell a 50% stake minus one share in the heavily-indebted MA. f
Montenegro Airlines launches second route to France
Following the success had with its Podgorica - Paris route, Montenegro Airlines commenced its second route to French territory. This time Lyon is the chosen destiny and a promising one as well, given that there is no other airline currently flying this route.The 1000 kms will be covered weekly on Saturday departures.
In November 2016, Montenegro Airlines announced it was to return its sole EMB-190LR, 4O-AOD (cn 19000665), to lessor GECAS following board approval given on Monday, October 24. Management has wanted to return the unwanted Embraer twinjet but has been unable to do so given the terms of the lease which it signed back in 2011. Montenegro Airlines also operates three EMB-195s (leased from BNDES) and two wholly-owned Fokker 100s on scheduled passenger flights to Serbia, Slovenia, Russia, Germany, France, Italy, Austria, and Switzerland. In February 2017, Montengro Airlines announced it plans to start operating flights to a third Russian city in addition to Moscow and Saint Petesburg in the short term. MA has been operating flights to Moscow since 2007 and launched a route from the Adriatic town of Tivat to Russia's Saint Petersburg in June 2015. The state-run flag carrier handled 480,510 passengers in the first nine months of 2016, up 1.5% on the year.
---
Baggage:
On Montenegro Airlines you can take only one piece of carry-on hand luggage onto Montenegro Airlines flights. The maximum weight of the item is 10kg, and its total dimensions must not exceed 115 cm (eg. 55x40x20 cm).Montenegro Airlines allow 1PC of maximum 23kg if you are travelling in economy class and 2PC of luggage not over 32kg if you are travelling in business class.

Montenegro Airlines rewards customers who fly frequently and are Members of Vision Team. The price of your Montenegro Airlines ticket can determine the number of Miles you are eligible to earn.Firstly,passengers have to register for an account and membership on Vision Team.Vision Team Members can enjoy many benefits from special promotions with discounted flights and free flights.

Luxury in-flight magazine is offered on all Montenegro Airlines flights.
---
Route Map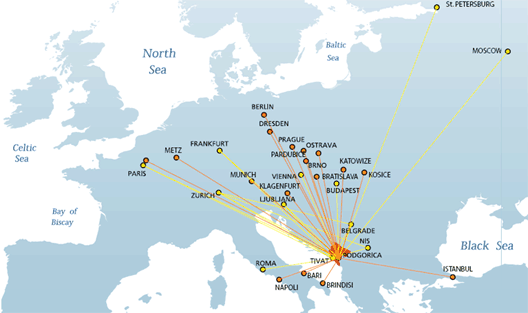 Popular Routes
Podgorica

London
London

Belgrade
Tivat

London
Tivat

Belgrade
Belgrade

Paris
Podgorica

Paris
Fokker 100
Fokker 100 represents state of the art airplane technology. It is equipped with up to date navigation system, enabling automatic landing even under zero visibility. Sophisticated fault detection systems ensure higher reliability.
Our Rolls Royce engines comply with the strictest noise criteria and enables us to fly to all world airports.
DIMENSIONS
Wing span
92 ft 1.4in
Total lenght
116 ft 6.8 in
Total height
27 ft 10.5 in
Fuselage diameter
10 ft 9.92 in
Wing area
1006.5 sq ft
PERFORMANCE
Max operating speed
320 kts CAS
Max operating speed
0.77 M
Max operating altitude
35,000 ft
WEIGHTS
Max zero fuel weight
79,000 lb
Max take-off weight
95,000 lb
Max landing weight
85,500 lb

---
The Fleet
---
Podgorica Airport
HUB Airport
Podgorica Airport is an international airport serving Podgorica and is the hub of Montenegro Airlines. It is one of two international airport in Montenegro, the other being Tivat Airport. Both are operated by the state-owned company Airports of Montenegro.
The airport has one runaway and handle nearly 1 million passengers per year. Other airlines which use Podgorica Airport are Adria Airways, Air Serbia, Alitalia, Montenegro Airlines and Turkish Airlines.

---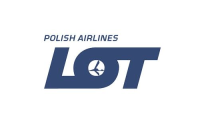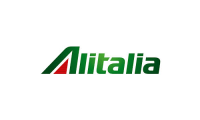 ---