About Jackson Hole Airport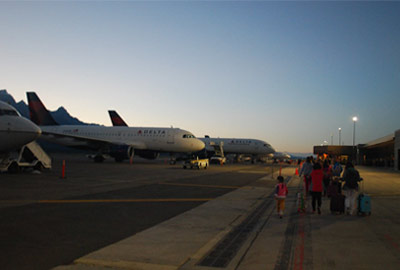 Credit: John Marino on Flickr
Jackson Hole Airport is a domestic US airport in Jackson, Wyoming. The airport facilitates flights that connect Wyoming to other major destinations within the US, including New York, Chicago and Houston.
Jackson Hole Airport isn't currently a hub for any commercial airline.
The airport was built in the 1930s and is the main airport in the state of Wyoming. Due to its location inside Grand Teton national park, the airport is located in a noise-sensitive area. Therefore, the airport bans older and noisier aircraft that have a stage-II engine or below.
Jack Hole has undergone some major renovations since being opened. The most significant was between 2009–2014, when it was completely rebuilt. The airport is unique in the fact that its structure is predominantly made from wood.
What is the airport code for Jackson Hole Airport?
The airport code for Jackson Hole Airport is JAC.