Are you planning on your next trip with your friends and family and not sure whether you should fly with JetBlue? JetBlue is a US low-cost airline but it has the benefits of flying with the other legacy carriers too. Discover whether JetBlue Airways is a good airline to fly with and evaluate all the pros and cons of flying with the airline.
At Alternative Airlines, we offer more than 40 payment methods across 160+ currencies including buy now pay later/financing options and cryptocurrencies. For peace of mind, you can add Cancellation Protection and Lost Baggage Insurance to your booking when you book JetBlue flights with Alternative Airlines.
---
Is JetBlue a Good Airline?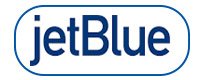 Whether JetBlue Airways is a good airline is very subjective and it depends on a lot of factors including the destination you're flying to, price, convenience. However, we'll show you the pros and cons when flying with JetBlue so you can make your own decision.
JetBlue Airways, commonly known as JetBlue, is a US low-cost airline based at John F. Kennedy International Airport. The airline is one of the biggest airlines in the United States, operating a range of narrow-body aircraft to destinations in the Americas as well as in the UK.
---
Pros and Cons of jetBlue
jetBlue has over 100 destinations in the Americas and London, which means you can easily fly to your destination. Not only that, they have codeshare/joint venture agreements with American Airlines, Aer Lingus, Emirates, Cape Air, Qatar Airways, South African Airways and many more, giving you a wider range of connections.
As a low-cost airline, they have a range of fare bundles available giving you the option to choose the product that suits your needs without having to pay any extra options you don't need. Obviously each bundle has its own benefit and restrictions, you'll need to decide the best product for yourself. Some fare bundle gives you more baggage allowance than others. If you're only going to a quick weekend getaway then you may only need carry-on baggage, but if you're visiting England, you may want a bundle with more baggage allowance.
jetBlue has a frequent flyer programme called TrueBlue, it's designed to offer you rewards whenever you choose to fly with the airline. This means that you can redeem flights, free checked baggage, priority boarding and more. Don't forget, joining TrueBlue is free too!
---
Pros and Cons of jetBlue FAQs
What in-flight amenities do I get with jetBlue?
Onboard the aircraft, you can enjoy their WiFi system, called FlyFi, on-demand movies and tv shows and free snacks and drinks. You'll also have the choice to purchase food and beverage onboard too.
If you're travelling on their Mint product, you'll receive a headphone, amenity kit, free food and drinks, blanket, pillow and many more!
Why should I fly with jetBlue?
The airline has an extensive range of destinations available for you as well as joint ventures with other international airlines if you're intended to visit destinations outside of their network. Not only that, you can select from a range of products that are deemed the most suitable for you.
Read more about jetBlue Airways to learn more.