Euroairlines Tickets and Reservations with Alternative Airlines
Make a Booking and Find Some Amazing Deals
---
About
Euroairlines is a Spanish air taxi and charter airline focused in the Mediterranean Sea. The airline's hub airport is at Castellón Costa Azahar Airport (CDT) and it flies to more than 10 destinations across Spain, Italy and France.
The airline launched in 2000 and has operated a mix of commercial passenger and cargo since. It has been owned by Spanish aviation company LLM Aviation since 2018.
Euroairlines is committed to delivering a quality-price service that is efficient and reliable, flying routes that are most in-demand with its customers and connecting Castellón with other destinations within the Mediterranean.
---
Destinations
Euroairlines flies to up to 15 destinations at this time. This includes to Castellòn, Barcelona, Madrid, Ibiza, Marseille, Cagliari, Pisa, Rome, Genoa and more.
COUNTRY
CITY
France
Cannes
Elba Island
Marseille
Italy
Alghero
Cagliari
Florence
Genoa
Olbia
Pisa
Rome
Spain
Barcelona
Ibiza
Madrid
Palma de Mallorca
Valencia
---
Baggage
On international flights, Euroairlines generally allows for one carry-on bag and one checked bag, which is included within the price of the airline ticket.
On domestic flights, the airline allows for one carry-on bag included within the price of the ticket, with checked baggage available to purchase an extra cost.
Please note: the carry-on and checked baggage allowance can differ depending on the route flown. It's important to check the e-ticket that is sent to passengers after booking a flight with Alternative Airlines or to contact our Customer Service team for the correct baggage allowance.
Due to the small aircraft that Euroairlines uses, the aircraft can only carry a certain amount of weight. Therefore, if a passenger brings more baggage than is stated within their allowance, the airline has the right to refuse the baggage being carried on to the plane.
---
Cabin Class
Euroairlines uses small aircraft, so it's cabin isn't what is usually expected on commercial planes and doesn't fit into either of the categories of Economy, Business or First.
The cabin is small but with enough room for passengers to enjoy a comfortable journey.
---
Seats
Seats are set out in a 2 x 2 formation, with one seat on its own. Euroairlines planes can generally carry up to five passengers per flight.
---
Food and Drink
Due to the small aircraft, passengers aren't served food and drink once in-flight. However, passengers are welcome to bring their own food and drink on the aircraft to consume once in-flight. This is providing that the food and drink items are allowed to pass through airport security.
---
In-Flight Entertainment & WIFI
There's no in-flight entertainment or WIFI on Euroairlines flights.
---
Check-In
Online Check-In
The airline doesn't have an online check-in facility.
Airport Check-In
Passengers must check-in at the airport of departure for their flight. To check-in at the airport, you must present the relevant travel documents to one of the airline check-in agents that are located at the check-in desks before security. Check-in normally opens 3 hours before departure depending on the flight journey. Please allow enough time to arrive at the airport.
---
Fleet
Euroairlines fleet is made up entirely of Beechcraft Baron B58 aircraft. These planes can carry up to five passengers and have a maximum take-off weight of 2450 kg.
---
Hub Airport
Castellón Airport
Castellón–Costa Azahar Airport, also known as Castellón Airport, is an international airport in Castellón de la Plana and the hub airport for Euroairlines. The airport is small, with just one runway, one passenger terminal and the capacity to carry two million passengers each year. The runway is 2,700m long and 45m wide. Castellon Airport has a 2 storey building: the ground floor which is for arrivals and departures and the 1st floor which is boarding gate area. In total there are 12 check-in desks, 4 boarding gates and 2 baggage carousels in the passenger terminal.
The airport has 300 free parking spaces in front of the passenger terminal. You can park your car during your trip to the airport without reservation and at no extra cost.
Castellon airport is around 30km away from the capital of the province, Castellon de la Plana. Its also 100km from Valencia, the 3rd largest city in Spain, a city with lots of culture to explore.
Euroairlines is the only airport that is currently based at Castellón Airport. Although, Blue Air, Ryanair, Volotea and Wizz Air also fly to/from the airport.
---
Alternative Airlines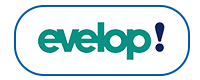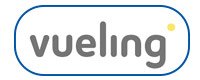 ---
Cancellation Policy
Most Euroairlines flights cannot be cancelled and are non-refundable, unless stated otherwise. You can see the fare details on the Alternative Airlines website at the time of booking, which will let you know whether your flight is refundable or not. Or, if you've already made a booking with Alternative Airlines, check your e-ticket or contact us.
For peace of mind, why not add Cancellation Protection to your booking? Cancellation Protection covers you for a 100% refund if you can't use your flight due to one of the emergency circumstances laid out in the terms and conditions. This includes scheduled airline failure, mechanical breakdown, jury services, theft of tickets, among many other reasons.
---
FAQ's
Where can I buy Euroairlines flight tickets?
You can now book Euroairlines flights with Alternative Airlines. Use our search bar and select your preffered dates and destinantions. Then, use our airline filter and narrow down your search to Euroairlines flights. Once you have selected your flight you can add baggage, select seats and add cancellation protection. We advise you to add a Cancellation Protection to your booking for extra safety. If you cannot fly due to emergency circumstances Cancellation Protection allows you to receive a full refund.
You can secure your booking using one of our different payment methods, Alternative Airlines has over 40 payment methods such as buy now, pay later.
Who owns Euroairlines?
Euroairlines is a Spanish airline that was brought by the Spanish aeronautic group LLM Aviation in 2018. Euroairlines has been operating passenger and cargo flights.