Which airlines fly within Saudi Arabia?
Discover the Saudi Arabian domestic airlines, that fly across the country to connect major cities and hubs.
For more information, including baggage allowance, simply follow the links to each airline's page
flyadeal is one of the leading domestic airlines in Saudi Arabia. The airline is owned by Saudi Arabia' national carrier, Saudia and offers low-cost flights around the country to more than 10 different destinations. These destinations include Abha, Dammam, Jeddah, Qassim, Riyadh, Tabuk, Jizan, Medina, Ha'il, Taif and Yanbu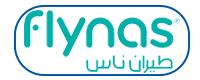 Flynas is another low-cost airline that offers domestic flights around Saudi Arabia. The airline is the country's longest-serving low-cost carrier and also flies to over 10 destinations within the country. Although, a number of the destinations that it flies to are not served by the other main low-cost carrier in Saudi Arabia, flyadeal.
Flynas flies to the following destinations: Abha, Al-Jawf, Dammam, Gassim, Jeddah, Jizan, Medina, Qurayyat, Riyadh and Tabuk.
The airline has four hubs in Saudi Arabia. Jeddah is its main hub and Dammam, Medina and Riyadh are all secondary hubs. The airline connects these destinations with most of its other domestic destinations. Flynas also flies international flights across Asia, Africa and to parts of Europe.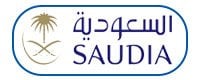 Saudia is the flag carrier of Saudi Arabia. Although the airline is best associated as offering flights in and out of the country to various destinations across the world, Saudia also has the largest domestic route network in Saudi Arabia by far.
The airline flies from four bases — one in Jeddah, Dammam, Medina and Riyadh and flies to more than 30 destinations within the country. Most of its domestic flights are flown from one of its hubs but it does also offer some point-to-point flights from its non-hub destinations too.
As the national airline of Saudi Arabia, the airline offers a full-service on its flights and, therefore, prices tend to be a little more expensive than low-cost airlines within the country.
SaudiGulf is a Saudi airline that offers a mix of domestic and international flights. It's the only airline in the country to base itself exclusively in Dammam and flies to five different destinations within the country. These destinations include Dammam, Abha, Jeddah, Riyadh and Medina.
In terms of its international routes, the airline flies to various other destinations throughout the Middle East, flying to countries such as Pakistan, Jordan and the UAE.
Nesma Airlines is the second best-connected domestic airline within Saudi Arabia. It has bases in Ha'il and Jeddah and flies to over 15 destinations within the country. As a full-service carrier, the airline is the main alternative to Saudia.
Aside from its domestic flights, the airline also flies to Egypt (where it has a secondary hub) and Bosnia and Herzegovina.