About Austin-Bergstrom International Airport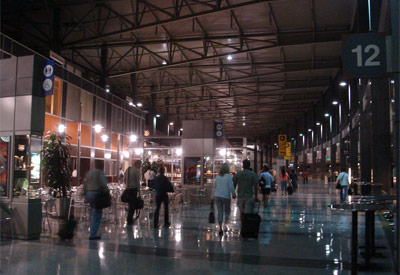 Credit: Jill Shih on Flickr
Austin-Bergstrom International Airport, also known as ABIA, is an airport located in Austin, Texas. Despite officially being an international airport and having the ability to facilitate international flights, the airport is primarily used to connect Austin with other parts of the USA, with only a few flights travelling internationally to Europe and other parts of North America.
The airport is the busiest airport in Austin and the busiest outside of Dallas/Fort Worth and Houston.
Austin-Bergstrom was built in 1999 to replace Austin's previous main airport Robert Mueller Municipal Airport. Since opening, the airport has undergone one major expansion in 2015, with updated facilities and an expanded arrivals area. The airport has plans to majorly expand the airport again by 2040, with a new main terminal, a new satellite concourse and a new runway.
What is the airport code for ABIA?
The airport code for Austin-Bergstrom International Airport is AUS.