Wayraperú Tickets and Reservations with Alternative Airlines
Book Your Wayraperú Flight Tickets and Find Some Amazing Deals
---
About Wayraperú
Wayraperú is an airline based at Peru's main airport, Jorge Chávez International, in the country's capital, Lima.
The airline initially commenced operations in 2006, operating between for just a few months, between March and November. The airline then had a 12-year hiatus, and announced in January 2018 that it would re-commence flights.
Wayraper is now back in business and ready to service passengers once more!
The airline is a joint venture between the Brazilian company OceanAir and Fondo de Inversiones Sustentables, headed by Pedro Koechlin.
---
Wayraperú's Destinations
Wayraperú was originally flying to 14 destinations in Peru and South America.
Since its return, the airline has been taking things a little slower, and currently operates just one scheduled service, between Lima and Rioja just twice a week.
---
Baggage Allowance
The majority of Peru's domestic airlines have similar baggage allowances. This is the industry standard of baggage allowance in Peru and may therefore be subject to change.
Carry-on Baggage
You may have one item of carry-on baggage with Wayraperú.
Items which are not allowed in hand luggage on Peru's domestic flights are: knives, penknives, box cutters, knives with folding or retractable blades, ice picks, scissors and other sharp-edged objects.
Checked Baggage
You may bring one item of checked baggage free of charge.
---
Fleet
The airline has returned to service with the following aircraft:
2 x Fokker 70, each with 80 max passenger seats
---
Compare Wayraperú with Alternative Airlines
Please click on the logos below to find out more about airlines that fly similar routes to Wayraperú: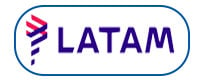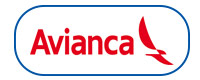 ---

Wayraperú Airport Hub
Jorge Chávez International Airport
Jorge Chávez International Airport is the primary international and domestic airport in Peru, just outside the country's capital of Lima. The airport service over 18 million passengers in 2018. The airport was named after the Peruvian aviator, Jorge Chávez. The airport won the best airport in South America award 2010 - 2012.
Jorge Chávez Internationa Airport is also the hub for Avianca Peru, LATAM Perú, LC Perú, Peruvian Airlines, Star Perú, Viva Air Perú. Other airlines that fly to the airport include American Airlines, Delta Airlines, Avior Airlines, Interjet, Aerolineas Argentinas, Sky Airline and JetSMART.