Search and Buy Starlux Airlines Flights with Alternative Airlines
Make a Booking and Find Some Amazing Deals
---
About Starlux Airlines
Founded in 2016, Starlux Airlines started its operation on the 23rd of January 2020. The Taipei based airline is currently flying to 4 destinations in 4 countries and more destinations are due to be announced soon including destinations like Cebu, Philippines.
Starlux Airlines fleet will be comprised of entirely Airbus aircraft. The airline has over 17 aircraft on order, with expected delivery dates spread across 2020 and 2022.
---
Fleet
Starlux Airlines has a fleet of Airbus aircraft including both narrow and wide-body aircraft. The planes that the airline fly are Airbus 321neo, Airbus 350-900 and Airbus 350-1000.
| AIRCRAFT | IN SERVICE | ORDERS |
| --- | --- | --- |
| Airbus A321 neo | 3 | 7 |
| Airbus A350-900 | 0 | 5 |
| Airbus A350-1000 | 0 | 12 |
---
Destinations
| COUNTRY | CITY | IATA CODE | AIRPORT NAME |
| --- | --- | --- | --- |
| Macau SAR | Macau | MFM | Macau International Airport |
| Malaysia | Penang | PEN | Penang International Airport |
| Philippines* | Cebu | CEB | Mactan Cebu International Airport |
| Taiwan | Taipei | TPE | Taiwan Taoyuan International Airport |
| United States | Los Angeles | LAX | Los Angeles International Airport |
| Vietnam | Da Nang | DAD | Da Nang International Airport |
* Taipei to Cebu route is due to operate on the 1st of July 2020.
---
Baggage
Carry-On Baggage
Passengers are allowed to carry-on baggage within the dimension of 22 x 14 x 9 inch or the total dimensions not exceeding 45 inches (including wheels, pockets). All passengers are also allowed one personal item onboard of the aircraft, as long as they are 16 x 12 x 4 inch or does not exceed 32 inches in total dimension.
Economy Class
One piece of carry-on baggage that does not exceed 7 kg is allowed for economy passengers.
Business Class
Two pieces of carry-on baggage that do not exceed 10 kg each is allowed for business passengers.
Checked Baggage
An infant who is not entitled to a seat can check-in a piece of additional baggage that weight less than 10 kg.
Economy Class
Economy Class passengers' luggage weight allowance depends on the bundle that the passenger has purchased. The baggage allowance can vary between 20kg to 35kg. Economy (Limited) with the least luggage allowance and Economy (Full) with the most luggage allowance. The table below has the full details:
Economy Limited
20kg (44 lb)
Economy Saving
30kg (66 lb)
Economy Basic
30kg (66 lb)
Economy Full
35kg (77 lb)
Business Class
One baggage that does not exceed 45 kg is allowed for business class passengers regardless of the type of bundle the passenger purchased.
---
Starlux Airlines Check-In Information
Online Check-In
Passengers can check-in online via the Starlux Airlines app or their official website. Online check-in can be done from 48 hours to 2 hours prior to departure time. If you have bags to check-in or cannot obtain your boarding pass online, please arrive at the airport an hour prior departure time.
You can also check-in on the Starlux App.
Airport Check-In
Airport check-in counters open 2.5 hours prior departure and will close an hour before departure. If you need special assistance, please check-in two hours before departure. We - Alternative Airlines - always recommend our passengers to arrive at the airport two hours prior to departure.
---
Economy Class
Economy Class Facilities
Passengers in Economy Class have a free meal and WIFI available, you can also pre-order your meal 60 days to 24 hours before the flight. There are pillow and blanket provided to economy class for increased comfort. Amenities like eyeshades, earplugs, slippers and dental kits are all available onboard.
What are Economy Class Seats Like?
The Economy Class comes in a 3-3 configuration with the seat width at around 18.3 inches with a seat pitch of 31 inches. Starlux's Airbus A321neo has 180 economy class seats.
---
Premium Economy Class
Starlux Airlines does not offer any premium economy seats.
---
Business Class
Business Class Facilities
The airline cooperates with Michelin starred Chef Lam Ming Kin to create their business class menus, which includes both international and Asian cuisines. 15-inch screen with in-flight entertainment is available for passengers, as well as noise-cancelling headphones and free WIFI. A double-sided pillow and blanket are provided.
Business Class passengers have access to the STARLUX VIP lounge, priority boarding and priority baggage claim.
What is Business Class Seats Like?
The seats can turn into a flat-bed for extra comfort on the Airbus A321 neo flights.
---
In-Flight Entertainment
In-flight entertainment is available on Starlux flights. It contains Hollywood movies, World movies and animations.
---
Food and Beverages
Starlux offers both Asian and International cuisines, wine are also available onboard the aircraft. The airline works with Michelin starred Chef Lam Ming Jin as well as Hutong providing an amazing dining experience in the air.
Pre-order your meal
Passengers can pre-order your meal 60 days to 24 hours prior to departure. This includes passengers with dietary requirements. Kosher meals must be pre-ordered 72 hours before scheduled departure time. You can pre-order your meal here.
---
WiFi
There is free Wifi available to Business passengers, but economy passengers only have unlimited text messages available (WhatsApp, LINE and Facebook Messenger).
There are two WiFi data plans. As of March 2020, the 30MB data plan costs USD $5, while the 100MB data plan costs USD $10.
---
Frequent Flyer Programme
The Frequent Flyer Programme of Starlux is called COSMILE, you can earn and spend miles with the airlines once you have joined as a member.
There are four tiers to the programme ranging from 'Traveler', 'Adventurer', 'Explorer', 'Insighter'. Different tier members enjoy a variety of benefits including priority boarding, extra baggage allowance, VIP lounge and more. Click here for more information.
---
Airline Alliance
The Taiwanese airline does not belong to any airline alliances.
---
Starlux Airlines Hub Airport
Taiwan Taoyuan International Airport
HUB Airport
Taiwan's largest airport started its operations in 1979 under the name of Chiang Kai-shek International Airport but had its name changed in 2006 to Taoyuan International Airport. The airport is currently one of the busiest airports in the world with 35 million passengers using the airport every year. Taoyuan International Airport also acts as a hub for China Airlines, EVA Air, Tigerair Taiwan and TransAsia Airways. The airport has two runaways.

---
Alternative Airlines to Starlux Airlines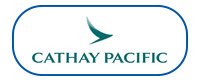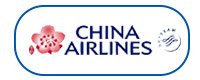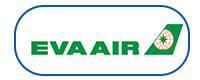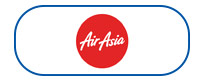 ---
Starlux Airlines News
4th March 2020
Starlux Airlines suspends Penang flights due to coronavirus
A month after the route launch between Taipei and Penang, Starlux have decided to temporarily stop flying between the two destinations. This route is due to resume in late-April but the airline will closely monitor the situation.
After the cancellation of the Da Nang afternoon and Macau flights, this leaves the Da Nang morning flight the only operating route for the airline.
3rd February 2020
Starlux Airlines suspends Macau route due to coronavirus
The airline announces that they will temporarily suspend flights to and from Macau due to the threat of coronavirus. It is expected to resume on the 29th of March 2020.
This route is due to be suspended from the 8th of Feb 2020 to the 28th Mar 2020.
21st September 2018
Starlux Airlines announce more details on 2020 launch
The new Taiwanese airline Starlux Airlines on the 8th July has been granted its first route authorities before its early 2020 launch date. Taiwan's Central News Agency (CNA) reports that the Civil Aeronautics Administration of Taiwan has offered the airline rights to fly flights out of Taipei Taoyuan (TPE) to various East Asian and Southeast Asian cities.
---