Search and Buy Rhein-Neckar Air Flights with Alternative Airlines
Make a Booking and Find Some Amazing Deals
---
About Rhein-Neckar Air
Rhein-Neckar Air is a German airline based at Mannheim City Airport, in Germany.
Rhein-Neckar Air offers domestic flights which are operated by MHS Aviation and commenced on 10th March 2014, originally with two daily round-trip flights between Mannheim City airport and Berlin Tegel Airport.
In October 2014, another route from Mannheim to Hamburg was added.
---
Destinations
As of September 2020, Fly RNA only flies to four domestic German destinations including Mannheim, Berlin, Hamburg and Sylt.
| COUNTRY | CITY | IATA | AIRPORT |
| --- | --- | --- | --- |
| Germany | Mannheim | MHG | Mannheim-City Airport |
| Germany | Berlin | TXL | Berlin-Tegel Airport |
| Germany | Sylt | GWT | Westerland Sylt Airport |
| Germany | Hamburg | HAM | Hamburg Airport |
---
Baggage Allowance
Carry-On Baggage
Every passenger is entitled to one 8kg carry-on baggage no larger than 55cm x 40cm x 23cm. The hand luggage must fit in the overhead locker or under the seat. No dangerous goods or prohibited items are allowed onboard the aircraft including any fluid exceeding 100ml.
Checked Baggage
One 20kg checked baggage is allowed as long as it doesn't exceed 158cm in the sum of the three dimensions.
Excess baggage can be added to the booking when booking with Alternative Airlines. However, any baggage exceeding the size limit and over 32kg will not be accepted as checked baggage.
---
Check-In Information
Check-In Online
Online check-in is available via the airline website. It opens 24 hours before and closes one hour before the scheduled departure time. Once online check-in is complete, the boarding pass would be available to collect online. It can be saved into your mobile phone wallet or be printed out.
Please prepare your booking details and personal details to proceed, anyone who hasn't check-in online must check-in at the airport.
Airport Check-In
Mannheim: For flights to Berlin and Hamburg, airport check-in counters open 60 minutes before and 20 minutes before departure. Airport check-in opens 90 minutes before for flights to Sylt.
Kassel: Airport check-in counters open 60 minutes before and 25 minutes before departure.
Sylt: Airport check-in counters open 60 minutes before and 30 minutes before departure.
When arriving at the airport, proceed to the designated check-in area for the airline. The airline check-in desks should be clearly marked with the airline logo and name. Valid photographic identification would be needed to verify the traveller's identity.
---
Frequent Flyer Program
The airline doesn't offer any frequent flyer programme to any passengers.
---
Airline Alliance
As of September 2020, the airline isn't part of any global airline alliance.
---
Airline's Fleet
As of September 2020, the airline operates a fleet of three Dornier 328 aircraft.
---
Hub Airport
Mannheim City Airport
Mannheim City Airport is a minor regional airport based in the Germany city of Mannheim. The airport is located 3.5km east of the city centre in the district of Neuostheim. Mannheim City Airport is perfectly connected to the local public transportation system. The stop is in walking distance, around 300m away. The local tram 5 (OEG) and 6 and also the bus 50 have a regularly scheduled timetable at "Neuostheim".
The tram 5 connects the cities, Mannheim and Heidelberg, the tram 6 connects Mannheim and Ludwigshafen and the bus 50 bring you from north to south of Mannheim. Single tickets (Price category 2), day and also Group tickets are available at a ticket machine at the stop.
On a working day, the trams run every 10 to 20 minutes from 06:00 am to 08:00 pm and every 15 to 30 minutes in the evenings. The bus 50 runs every 20 to 30 minutes.
This was an airport Cirrus Airlines used to also depart from and to.
---
Alternative Airlines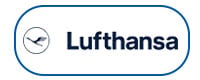 ---