Search and Buy Midwest Airlines Flights with Alternative Airlines
---
Midwest Airlines stopped flying in 2010 when it merged into Frontier Airlines. Use our search form to search for flights on airlines that fly to similar destinations. Or, visit our pages for these alternative airlines below: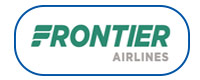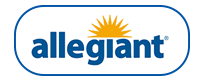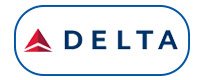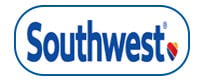 ---
About
Midwest Airlines was an American airline and operating from Wisconsin. The airline was based at Milwaukee Mitchell International Airport (MKE) and flew to more than 20 destinations across the US. Despite its name, the airline flew to destinations both outside and inside of the Midwest of the US, including to Nebraska, Minnesota, Massachusetts, California, New York, Nevada and more.
Midwest Airlines was founded in 1984, under the name Midwest Express. It initially flew from its base in Milwaukee to Appleton, Dallas/Fort Worth, Boston and Newark but grew its route network extensively over the 15 years, adding up to 20 new destinations to its schedule. In 2002, the airline rebranded as Midwest Airlines, which is what it was known as up until the day that it stopped flying.
The airline was bought by Republic Airways Holdings in 2009, which is the same company that owns Frontier Airlines. Shortly after the purchase, Republic Airways. Shortly after its purchase, Republic Airways Holdings announced that Frontier and Midwest Airlines brands would merge by October 2011, with Frontier keeping its name. However, the merger was completed much sooner and Midwest Airlines shut down as its own airline in October 2011.
---
Destinations
Midwest Airlines flew to many destinations including Phoenix, Denver, Orlando, Tampa, Logan, Hartsfield, Minneapolis, Kansas City, Nebraska, Nevada, North Carolina, New York, New Jersey, Texas, Virginia, Washington and Wisconsin.
---
Frequent Flyer Program
Midwest Airlines' frequent flyer program was called Midwest Miles.
It maintained one airport lounge, the Best Care Club at its Milwaukee hub in the D Concourse, until its closure on May 31, 2012.
While Midwest was not a member of any airline alliance, Midwest Miles were redeemable in the Delta Air Lines SkyMiles program, and vice versa. As of 2006, Northwest route maps showed Midwest as a partner airline and Northwest pulled its non-hub flights out of Milwaukee.
---
Fleet
The airline's fleet at the time of the merger consisted of Airbus A319, Embraer 170 and Embraer 190 aircraft. The airline had a total of 30 aircraft in its fleet.