Airlines will always try to sit children with their parents (subject to check-in)
Some airlines will allow travel for unaccompanied minors. Please email us to check.
The fare is based on the child's age on the date of travel.
More detailed information can be found here Traveling with children
Most airlines will let infants travel with their parent(s) for free. However some airlines will charge up to 10% of the adult ticket price. Click on 'Price Breakdown' to find out more.
If you are pregnant, but due before the flight departure date, please contact us once your baby is born and has a name. We can then add him/her to your ticket.
Infants will not be given a seat. The airlines expect parents to travel with them on their lap.
Airlines regard infants as being under 24 months old.
The fare is based on the child's age on the date of travel.
More detailed information can be found here Traveling with children
Gap Year Flights for Travelling, Volunteering, and Working Abroad
Cancellation Protection
Protects
Trusted Choice
65,000 happy customers
Rated 4.5 Stars. Based on 3,581 service ratings over the past year
Dedicated customer service team on hand to help
Secure payments
Cancellation Protection
Protects
Trusted Choice
65,000 happy customers
Rated 4.5 Stars. Based on 3,581 service ratings over the past year
Dedicated customer service team on hand to help
Secure payments
If you're looking to go on a gap year, or know someone who does, it's important to plan the trip well. Here at Alternative Airlines we can help with gap year travel - from arranging flights to and from remote destinations, to paying with different methods such as Affirm and Klarna to spread the cost of travel, to helping with booking open jaw and multi-stop flights.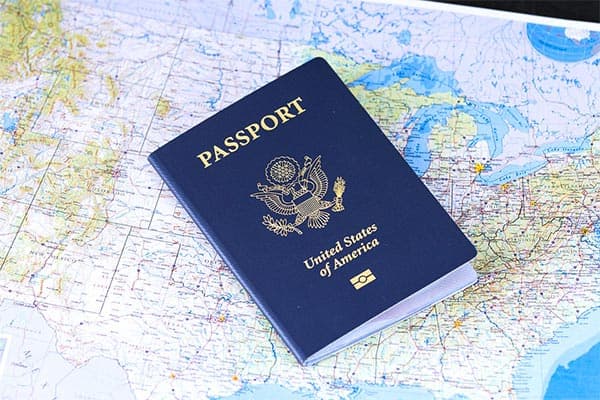 What is a Gap Year?
A gap year is typically a break lasting a year in length and usually between or after university or college. Those taking gap years might choose to take them for a number of reasons - including raising money to fund studies, gaining experience in a particular work field, volunteering, learning a trade, discovering new cultures, and developing as a person.
Residents of the following countries often choose to take gap years: Australia, New Zealand, the UK, South Africa, Denmark, Belgium , Israel, Nigeria, Romania, the USA, Venezuela, Yemen and Ghana.
Top Gap Year Destinations
Thailand
Widely considered as the top gap year destination, Thailand is cheap to travel around, is absolutely stunning, and there is lots to do.
Must visit: Bangkok, The Grand Palace, Phi Phi Islands, Ayutthaya Historical Park, Damnoen Saduak Floating Market, Elephant National Park, Chiang Rai White Temple, Phang Nga Bay, Doi Suthep and Khao Yai National Park.
Looking to fly around Thailand? Find out more about domestic flights in Thailand.
Australia
Australia has always been a popular gap year destination and it's easy to understand why. There is so much to see and do, and the country is pretty much set up for backpacking.
Must visit: Sydney, Great Barrier Reef, Rottnest Island, Whitsunday Islands, Melbourne, Broome, Byron Bay, Freycinet National Park and Ularu.
Looking to fly around Australia? Find out more about domestic flights in Australia.
Vietnam
Seen as the slightly 'edgier' sibling to Thailand, Vietnam is a popular location for gap years and backpackers. This vibrant country is the perfect place to spend an entire year, or to be visited as a trip around the region due to the location of the country.
Must visit: Hoi An, Phong Nha Caves, Hanoi, Cu Chi Tunnels, the Mekong Delta, Phu Quoc Island, Sapa, the Imperial City of Hue, Ho Chi Minh City and Nha Trang.
Looking to fly around Vietnam? Find out more about domestic flights in Vietnam.
Peru
Home to jaw-dropping landscapes, stunning Inca ruins, buzzing nightlife and the vibrant Andean culture, Peri is one of the most exciting places in the Americas to visit on a year abroad.
Must visit: Machu PIcchu, Colca Canyon, Lima, Rainbow Mountain, Uros Floating Islands, Huacachina, Paracas National Reserve, Hacienda San José, Kuelap Fortress, Nazca Lines and Laguna 69.
New Zealand
There's something for everyone in New Zealand - whether it's stunning scenery, a mix of distinct and fascinating cultures, a big sports culture, or amazing animals, it's no surprise that New Zealand is one of the top places to visit on a gap year abroad.
Must visit: Bay of Islands, Mount Maunganui, Hobbiton Movie Set, Lake Taupo, Rotorua, Milford Sound, Franz Josef Glacier, Fox Glacier, Kaikoura, Auckland, New Zealand Wine Trail, Christchurch and Queenstown.
Looking to fly around New Zealand? Find out more about domestic flights in New Zealand.
USA
The USA draws domestic and overseas tourists a plenty. There's lots to discover - from cities such as San Francisco, New Orleans, Miami and New York, to achingly beautiful landscapes, national parks and vistas.
Must visit: New York, New Orleans, the Rocky Mountains, The Grand Canyon, Taos Pueblo, San Francisco, Yosemite, Maui, Washington DC, Telluride, Lake Tahoe, Zion National Park, Seattle, Chicago, Adirondacks, Savannah, the Pacific Coast and Yellowstone National Park.
Looking to fly around the USA? Find out more about domestic flights in the USA.
Cambodia
Once the seat of one of Asia's most magnificent early civilizations, Cambodia is a refreshingly untouristed country, packed full of sleepy towns and cities, a rich history and stunning landscapes, paired with the party oriented south coast. All of these combined are proof of why Cambodia is a popular country for those choosing to travel on a gap year.
Must visit: Angkor Wat Archaeological Park, National Museum of Cambodia, Phnom Penh, Ratanakiri, The Royal Palace, Wat Phnom, Bokor Mountain, Prasat Preah Vihear, Battambang, Kampot, Tonlé Sap Lake, and Koh Rong Samloem.
South Africa
Diverse, beautiful South Africa is a popular destination for gap year travellers. The country offers supreme outdoor terrain for adventure sports and hiking, a rich variety of parks, wilderness areas and nature reserves, and a plethora of festivals to attend, enjoy and learn from.
Must visit: Table Mountain, Kruger National Park, Cape of Good Hope, Cape Town and the Cape Peninsula, South Africa Wine Region (Stellenbosch and Franschhoek), Addo Elephant National Park, Pilanesberg National Park, Johannesburg, Durban and Namaqua National Park.
Looking to fly around South Africa? Find out more about domestic flights in South Africa.
Argentina
As the world's eighth largest country by area, Argentina stretches a staggeringly diverse variety of terrains - from Patagonia's dramatic steppe, to lush wetlands, flatlands, and the spectacular Tierra del Fuego.
Must visit: Perito Moreno Glacier, Mar del Plata, Cordoba, Bariloche, Buenos Aires, El Calafate, Ushuaia, El Chaltén, Salta and Jujuy, Mendoza, the Ibera Wetlands and Puerto Madryn.
India
It's no wonder that India is a popular gap year destination, with its incomparable people, landscapes and culture. It is so easy for foreigners to travel around India - from the improved public transportation systems, to high tech hub cities with luxury hotels, restaurants and more. India is home to 38 UNESCO World Heritage SItes, a thriving movie industry, 22 official languages and a varied, diverse population.
Must visit: Taj Mahal, Munnar, Kochi, Chennai, Kashmir, Leh-Ladakh, the Himalayas, The Western Ghats, Kanha National Park, Kerala, Goa, Bhubaneswar City, Darjeeling, and Delhi.
Looking to fly around India? Find out more about domestic flights in India.
Canada
Canada offers stunningly beautiful landscapes, enchanting and stylish cities, a rich history and a wide spectrum of cultures to everyone visiting - and as the second largest country in the world, there's so much to discover when visiting Canada for a gap year abroad.
Must visit: Vancouver, Banff National Park, Niagara Falls, Jasper National Park, Quebec, Whistler, Calgary, Ottawa, Mount Logan, Churchill, Columbia Ice Fields, Gros Morne National Park, Mount Washington, Eagle Plains (great for the Northern Lights), Capilano Suspension Bridge and Percé Rock.
Looking to fly around Canada? Find out more about domestic flights in Canada.
France
A bucket list country to visit for many, France is rich and plentiful - from powerhouse cities, stunning landscapes, and beautiful architecture, to a dramatic history, delicious food, and an interesting mix of cultures.
Must visit: Paris, Bayonne, Saint-Malo, Bordeaux, Rocamadour, Dordogne Valley, the French Alps, Nimes, Lille, Saint-Tropez, Mont Saint-Michel, Nice, Auvergne's Volcanoes, Strasbourg, the Loire Valley, Reims, Biarritz & Saint-Jean-de-Luz, and the Alsace Region.
Brazil
From the sprawling Amazon jungle, to metropolitan beach adventures, and of course, Carnival, Brazil is a diverse, exciting and interesting country and it's no wonder that it's a popular place to visit while travelling on a gap year.
Must visit: Rio de Janeiro, Foz do Iguaçu, Sugarloaf Mountain, Amazon rainforest, Pantanal, Chapada dos Veadeiros, Jalapão State Park, Fortaleza, Salvador da Bahia, São Paulo and Iguazu falls.
The UK
Whether you choose to visit the UK for a whole year, or use it as a base for travelling around Europe, this country is relatively small, but full of history and culture. Home to some of the richest cities in the world, a vibrant music culture and nightlife, magnificent sports teams, and lots of art and history, it's no wonder why the UK is a great place to spend a gap year.
Must visit: London, West Yorkshire, Edinburgh, Cornwall, Peak District, Scottish Highlands, Lake District, Northern Ireland, the Cotswolds, Bath and Bristol, Manchester, Durham, Brighton, Liverpool, the New Forest, Devon, York, Cambridge, Oxford, Cardiff, Glasgow, Hadrian's Wall, and the Gower Peninsula.
Looking to fly around the UK? Find out more about domestic flights in the UK.