Fly Corporate Tickets and Reservations with Alternative Airlines
Book Your Fly Corporate Flight Tickets and Find Some Amazing Deals
Fly Corporate rebranded as Link Airways in 2020. Please click on the logo below or use our search form to search for flights.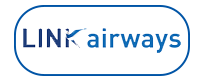 ---
About
Fly Corporate was the previous name for Link Airways, an Australian regional airline operating in Brisbane to Queensland New South Wales regions. The airline is headquartered in Fyshwick, Australian Capital Territory and has bases in Brisbane, Goulburn, Sydney and Canberra.
Founded in 2016, the airline prides itself in owning and operating a state-of-the-art aircraft heavy maintenance facility at Goulburn Airport in New South Wales.
The airline is owned by Corporate Air, which was established in 1972. It holds the Air Operator Certificate (Domestic and International) issued by the Civil Aviation Safety Authority Regulations.
Fly Corporate focussed and — as Link Airways — still focuses on safety, reliability and aim to care for each customer with personalised service. Fly Corporate was recognised for delivering safe, high quality and sustainable services and is in line with the Civil Aviation Safety Authority regulations as well as an 'Airline' Air Operator's certificate (International and Domestic).
In August 2020, the airline rebranded from Fly Corporate to Link Airways, which is what it flies as today. As Link Airways, the airline still operates the same routes and professional service.
Overall, the airline has a fleet of 8 turboprop aircraft ranging all from Saab and Fairchild that can in total carry 232 passengers at one time.
Did you know that Alternative Airlines allows you to pay for your flights in over 160 different currencies and you can also do so with Australian Dollar?
---
Destinations
When it rebranded in 2020, the Fly Corporate airline flew to 12 domestic Australian destinations including Coffs Harbour, Armidale, Brisbane, Tamworth, Narrabri, Wollongong, Inverell and more. All these destinations are on the East coast of Australia.
COUNTRY
Province
AIRPORT NAME
IATA CODE
Australia
Australian Capital Territory
Canberra Airport
CBR
New South Wales
Armidale Airport
ARM
New South Wales
Coffs Harbour Airport
CFS
New South Wales
Dubbo City Regional Airport
DBO
New South Wales
Inverell Airport
IVR
New South Wales
Narrabri Airport
NAA
New South Wales
Orange Airport
OAG
New South Wales
Sydney Airport
SYD
New South Wales
Tamworth Airport
TMW
New South Wales
Newcastle Airport
NTL
New South Wales
Shellharbour Airport
WOL
Queensland
Brisbane International Airport
BNE
Queensland
Biloela Airport
THG
Victoria
Melbourne Essendon Airport
MEB
Tasmania
Hobart Airport
HBA
---
Baggage
Carry-On Baggage
Fly Corporate allowed passengers a free carry-on baggage allowance of 7kg for both Adults and Children. Adults with infants are entitled to have one carry-on stroller, bassinet or car seat as long as it does not exceed 7 kg per infant. Carry-on baggage must not have exceeded the dimensions of 48 x 34 x 23 cm.
Checked Baggage
Fly Corporate allowed passengers a free checked baggage allowance of 15kg for both Adults and Children.
Any passenger who has a connecting international flight/ cruise would receive a baggage allowance of 30kg. The airline would ask for evidence upon check-in, so please prepare your travel documents at the check-in desk.
---
Economy Class
The airline only offered Economy Class eating.
Economy Facilities
The journey was short but please be aware that there are no toilet facilities on-board the Metro 23 aircraft. Only Saab 340B Plus has toilet facilities.
What are Economy Class Seats Like?
Whether flying on the Saab 340 Plus or the Metro 23 aircraft, both Fly Corporate planes gave passengers an exceptional in-flight experience. With comfortable seating and easy-to-access overhead bins, the airline combined convenience and comfort.
Seats were arranged in a 2-1 layout on the Saab 340B Plus aircraft, or in a 1-1 layout on the Metro 23 plane.
---
In-Flight Entertainment
There was no inflight entertainment offered onboard.
---
Check-In Information
Online Check-In
Passengers could check-in online for their flight with Fly Corporate. Web Check-in opened 24 hours prior departure and you would have 15 minutes to complete your check-in. However, passengers who needed special assistance could only check-in at the airport. Online check-in closed 30 minutes before departure.
Airport Check-In
Check-in at the airport opened one hour before departure and closed half an hour before departure time. Passengers were advised to arrive at the airport early to allow enough time to check-in and security.
---
Frequent Flyer Programme
Fly Corporate didn't offer a frequent flyer programme.
---
Airline Alliance
Fly Corporate didn't belong to any airline alliance.
---
Fleet
At the time that it rebranded, Fly Corporate operated a fleet of Saab 340B Plus and Metro 23 aircraft. These twin-turboprop aircraft were suitable for regional operations that the airline offered.
---
Hub Airport
Brisbane Airport (BNE)
The airport operated daily and 24 hours per day. The Skytrax Best Airport in Australia has two terminals and services 34 airlines and 85 domestic and international destinations. 51 destinations are served in the domestic terminal whereas the international terminal accommodates 34 destinations.
In 2019, there were 23.8 million passengers accommodate and 6.2 million of which are international passengers. New Zealand, China, USA, UK and Taiwan are the top international markets for the airport. These include carriers like Jetstar Airways, Eastern Australia Airlines, Tigerair, Qantas Airways and Virgin Australia.
---
Alternative Airlines
---