About the
Boeing 747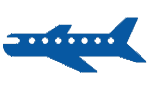 The Boeing 747 is a large, wide-body commercial jet airliner aircraft, with four wing-mounted engines. It is used as both a passenger carrier and cargo carrier. The 747 first flew in 1970 with Pan Am and was the first wide-body airplane to be manufactured by Boeing - it was the first plane to be dubbed a 'Jumbo Jet'. As of June 2019, 1,554 have been built. Europe is the biggest region for 747's currently in service. British Airways are a primary operator of the 47, along with Lufthansa, Korean Air, and Atlas Air (cargo).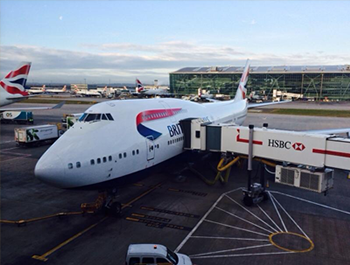 The distinctive forward part of the aircraft, with its hump upper deck, make the aircraft easily recognisable. The 747 has a double-deck configuration for the first part of its length. The upper deck of this 'hump' was designed to be able to easily convert into a cargo carrier and serves as a first-class cabin or to provide extra seating.
One of the most common variants in service is the 747-400, which can comfortably carry up to 416 passengers in a three-class configuration, 524 passengers in a two-class layout, or up to 660 passengers in a high–density one-class layout.
The 747-8
The 747-8 is the latest and third generation of the 747. The passenger model (747-8 Intercontinental, or '747-8i') was first delivered in 2012; as of July 2019, there are 47 orders for a passenger version of the aircraft. The 747-8 is the largest commercial aircraft built in the United States and features enhanced design features, including a curved stairway, a more spacious passenger entrance, and improved fixtures. Lufthansa is the largest operator of the 747-8i.