Search and Buy Air Gotland Flights with Alternative Airlines
Make a Booking and Find Some Amazing Deals
---
About Air Gotland
Air Gotland was founded in 2020 and commenced operation in August 2020. It's a virtual airline based in Visby, Sweden and flights are operated by their commercial partner, SprintAir. Routes are operated by a fleet of Saab 340 and their first and only route (as of September 2020) will be between Visby and Stockholm Bromma.
The Saab 340 has a capacity of accommodating 33 passengers onboard, which is ideal for a short flight that the airline is operating as this route only lasts around 35 minutes in total.
---
Destinations
As of September 2020, Air Gotland only flies domestic routes to Stockholm and Visby.
| COUNTRY | CITY | IATA | AIRPORT |
| --- | --- | --- | --- |
| Sweden | Stockholm | BMA | Stockholm-Bromma Airport |
| Sweden | Visby | VBY | Visby Airport |
---
Baggage Allowance
Carry-On Baggage
One carry-on baggage is allowed in the cabin as long as it doesn't weigh heavier than 8kg and not larger than 45cm x 35cm x 20cm. Please ensure that the carry-on baggage doesn't contain any prohibited items such as over 100ml liquid and spray, sharp objects and dangerous good.
Checked Baggage
Passengers are entitled to one piece of 15kg checked baggage and a maximum dimension of 158cm for three dimensions.
Excess baggage can be purchased for passengers who wish to carry additional baggage on the airline's flight. This can be done at checkout when booking with Alternative Airlines. A guide on how to add a bag on to your booking is available on our website if you're unsure.
---
Fare Class
Despite having only one cabin class onboard, Air Gotland offers five types of fares for customers to choose from. These are "Kampanj", "Basic", "Flex", "Green" and "Plus". These fare classes offer a variety of benefits and a range of prices.
Fare Kampanj: The cheapest fare class available on Air Gotland and it offers the least flexibility out of the five fare classes. Only free seating and carry-on baggage are included in the ticket.
Fare Basic: Includes everything in Fare Kampanj and name change and rebooking is allowed with a fee.
Fare Flex: The fare include a hand luggage, checked baggage, free seating, free name change and rebooking and free cancellation. However, the flexibility offer is only available if passengers notified the airline 30 minutes before the flight departs.
Fare Green: Everything from Fare Flex included as well as ticket voidance
Fare Plus: The most expensive ticket in the five fare classes but it includes everything mentioned above as well as a full refund.
---
Check-In Information
Check-In Online
Online check-in is available via the airline website. Once online check-in is complete, passengers can print the boarding pass at home and you straight to the security check upon arrival at the airport. However, if passengers have luggage to check-in, checked baggage must be dropped off at the airport check-in counters.
Airport Check-In
Airport check-in counters open 60 minutes before and close 15 minutes before scheduled departure time. Passengers purchased 'Basic' tickets must check-in 30 minutes before departure. Passengers must present valid photographic identification at check-in to verify the traveller's identity.
---
Airline Alliance
Air Gotland isn't a part of any global airline alliances.
---
Frequent Flyer Programme
Frequent Flyer Programme isn't available for passengers.
---
Airline's Fleet
As of September 2020, the airline is operating with a fleet of SAAB340, which has a capacity of 33 seats. It's a turboprop aircraft, which is perfect for short-distance regional operations.
---
Hub Airport
Visby Airport
Visby Airport (VBY) is in the north of Visby, Gotland, Sweden. The airport served around 450 thousand passengers every year with two runways, one runway and one grass runway. Since the airport opening in 1942, the airport mainly serves charter airlines to popular summer destinations like Grn Canaria, Rhodes and Tallinn. Other airlines that fly to the airport include Air Leap, BRA, Finnair, Norwegian and SAS Scandinavian Airlines.
---
Alternative Airlines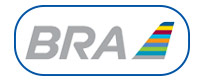 ---