Search And Buy Swiss Last Minute Flights Why Alternative Airlines?
People really love booking with us
Don't just take our word for it, join countless others and discover why we have become the preferred choice for travellers globally.
What are Last Minute Flights?
Last minute flights are flights that are reserved near the departure date and time of the flight. Flights that are last minute are brought in the days or weeks leading up to the time of departure but can also be brought on the very same day of the flights. Passengers who book last minute flights tend to be those who need to travel urgently. Last minute flights tend to be cheaper than buying flights months before the flight departure date, as airlines need to fill the empty seats on the plane however, this isn't always guaranteed.

Booking last minute Swiss flights are really easy with Alternative Airlines. We have provided a step-by-step guide on buying last minute flights with Alternative Airlines below. You can also add extras to your booking such as Cancellation Protection and Lost Baggage Insurance.

When booking through Alternative Airlines, the majority of our e-tickets are sent to you instantly or within 2 hours via email. However, it's worth noting that in some cases it might take up to 24 hours for you to receive your e-ticket - this is important to consider when booking last minute flights on our site.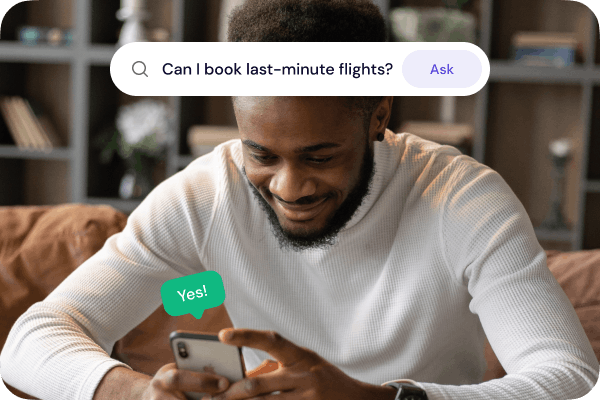 How to Book Last Minute Flights with Swiss
Search for flights
First of all, use the search form at the top of the page and select if you wish to fly one-way, return or multi-city. Fill in your departure and arrival destinations, dates you wish to travel, number of passengers and cabin class. Once you have filled in all the details, hit the 'Search Flights' button when you're ready!

Select your preferred airline
You'll then be shown all the flight results relevant to your search. If you wish to fly with a specific airline use the airline filter and select your preferred airline e.g. Swiss.

Pay your way
Once you've found the last minute flight that best suits you, 'Confirm Selection' and proceed with your booking. You can secure your last minute flight using any of the 40+ payment methods we offer on site.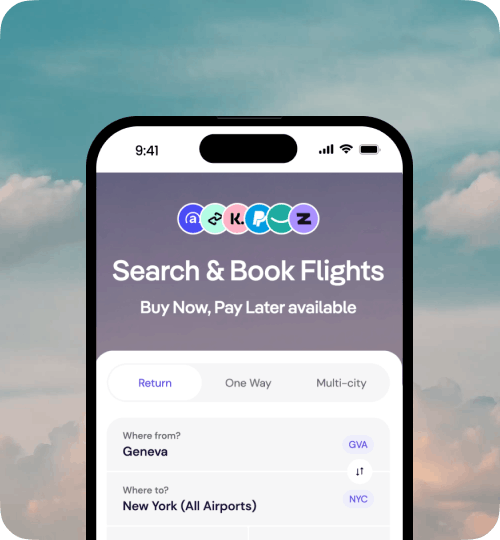 Popular Last Minute Flight Routes with Swiss
Swiss operates last minute flights to over 105 destinations in over 50 countries including Atlanta, Beijing, Beirut, Jakarta, Lisbon, London, Zurich and Tokyo. Below are some of the most popular last minute routes operated by Swiss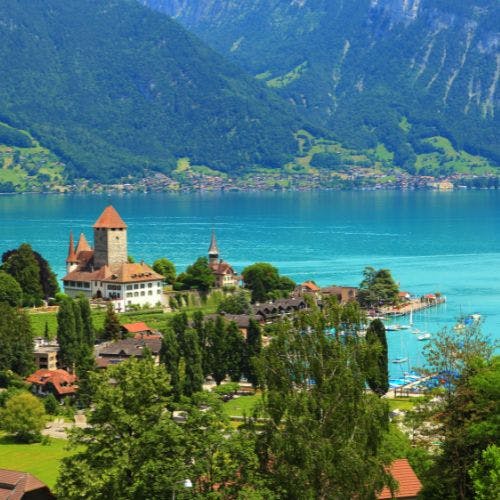 Last Minute Flights Tips
There are a few important tips and tricks you'll want to follow when looking for cheap last minute flights with any airline. Things to consider include which destinations you'd be open to travelling to, what dates you can fly and also the time of your flight. Follow our tips below to find the best last minute flight for you:

Flexible Destinations
If you're not sure where to fly, this will work in your favour when booking cheap last minute flights. Being open-minded about where you plan to travel means that you can find cheap last minute flights. You can discover some hidden gems for half the price.

Flexible Dates
Got some space in your diary? Then, why not buy a last minute flight with Swiss today and be packing your bags for a flight departure tomorrow? It's important to be flexible with the dates you travel as can find cheaper deals on flights. You may find that it's cheaper to fly a day before or a day after than you had originally planned.

Night Flights
Another trick when buying last minute flights is to pick a flight that departs at night instead of flights that depart during the day. Night flights tend to be cheaper as they are seen as less desirable than morning and afternoon flights.
Last Minute Flights with Swiss FAQs
Where can I book Swiss last minute flights?
Can I finance last minute Swiss flights?
Why are last minute flights so expensive?