Search and Buy Stewart Island Flights Online with Alternative Airlines
Make a Stewart Island Flights reservation and find some amazing deals at Alternative Airlines
---
About
Stewart Island Flights is a local airline bast on the southern island of New Zealand. It is headquartered at Invercargill Airport and is a locally owned and operated company. Stewart Island Flights was previously called Southern Air and then Southern Air 1997 Ltd. South East Air Ltd is the parent company and holder of the Air Operator Certificate, under which Stewart Island Flights and Invercargill Aircraft Maintenance are operated. The airline operates three flights a day between Invercargill and Stewart Island, as well as scenic flights on an ad-hoc basis around the island. Other domestic airlines in New Zealand include Sunair Aviation and Mount Cook Airlines.
---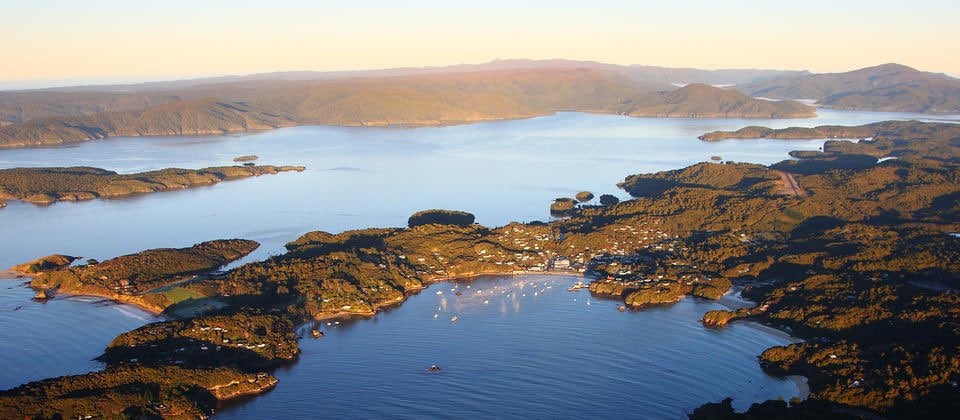 About Stewart Island
Stewart Island, also known as Rakiura, is the third-largest island in New Zealand. It is 30km south of the southern Island across the Foveaux Strait. It has a tiny population of less than 500. The original Maori name, Te Punga o Te Waka a Maui, places Stewart Island firmly at the heart of Māori mythology. Translated as The Anchor Stone of Maui's Canoe, it refers to the part played by the island in the legend of Maui and his crew, who from their canoe, the South Island, caught and raised the great fish, the North Island. Rakiura is the more commonly known and used Māori name. It is usually translated as Glowing Skies, possibly a reference to the sunsets for which it is famous or for the Aurora Australis, or the southern lights as they are also known.

---
Fleet
Cessna 185
Britten Normal Islander.
Piper Cherokee six
---
Hub Airport
Invergargill Airport is 2km west of the city centre of Invercargill at the bottom of the South Island of New Zealand. It is the Commonwealth's most southern airport. Currently, the runway length is 2200 meters. In 2013 the airport announced a new terminal building was to be constructed at a cost of $13.3 million, with construction funded by Invercargill City Holdings Ltd (Holdco); the then current terminal was over 50 years old and had major seismic issues that needed to be brought up to new safety codes. It was deemed more economical to demolish and rebuild a new terminal. Construction of the new single-storey structure began in 2014 and gradually built over the site of the old terminal in three stages over approximately 20 months. Opened in 2016, it has an area of 2,900 m2, only slightly bigger than the existing terminal of 2,600 m2 but makes better use of the floor area. It services flights from Air New Zealand, Air Nelson and Mount Cook Airlines.