Unfortunately, Skrill isn't currently available on our site. However, you can pay with any other payment methods we offer.
See our list here:
---
Buy flights with Skrill
and Alternative Airlines
Choose from over 650 airlines and pay for your flights using Skrill.
---
Skrill Flights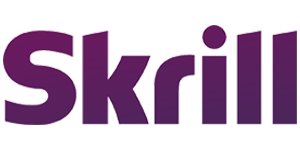 Skrill is a digital e-wallet that converts over 40 currencies. Skrill allows you to upload money from your bank using bank transfer, a debit/credit card or any other e-wallet and simply and safely pay for flights using just an email and password. With Skrill, the flight-purchasing experience is made as simple as possible. You won't need your card or have to input any security codes — all you need is your Skrill log-in, money in your account and you can use Skrill to purchase flights instantly.
---
Why use Skrill to buy flights?
Simple platform
Skrill has designed a simple platform that can be used by anyone and everyone. Not only does this make it super-easy to buy flights online with Alternative Airlines but managing your account is straight-forward too.
Converts to over 40 currencies
Skrill converts into over 40 different currencies. This means you can pay for your flights in any of the currencies offered and withdraw money from your account too.
Flexible transfer limits
There is no transfer minimum and a maximum of $25,000 USD with Skrill. This means you can make flight purchases that are as big or as little as you like. Additionally, when using your e-wallet for other purposes, there's no minimum on withdrawing money from your account.
Quick and easy
Because Skrill only requires your account log-in (email and password), it's a quick, easy and hassle-free way to buy flights. You won't ever have to put in your card details or enter any security codes to verify your payment. Plus, all transactions are made instantly in real-time so you can confirm your flight purchase right away.
One-click payment
Skrill offers you the opportunity to enable one-click payment. This allows you to purchase your flights, make other purchase and send money with just one-click.
---
Skrill
FAQs
Is Skrill a safe way to pay?
Skrill is an extremely safe way to pay. It never shares your personal or payment details with the place that you're buying from. Plus, it'll never ask you for your payment details or password. If you're asked for your password or payment details from someone pretending to be Skrill, you can be sure that it's a scam and you should never give out those details.
Additionally, to add an extra layer of security Skrill requires a two-factor authentication code to log-in to your account and make purchases. This is a simple code that is sent to your mobile for you to input on the device that you're logging-in or sending money from.
Which currencies does Skrill convert to?
Overall, Skrill allows you to convert to 40 different currencies. Including:
Australian Dollar (AUD)
British Pound (GBP)
Bulgarian Leva (BGN)
Canadian Dollar (CAD)
Croatian Kuna (HRK)
Czech Koruna (CZK)
Danish Krone (DKK)
Euro (EUR)
Hong Kong Dollar (HKD)
Hungarian Forint (HUF)
Iceland Krona (ISK)
Indian Rupee (INR)
Israeli Shekel (ILS)
Japanese Yen (JPY)
Jordanian Dinar (JOD)
Malaysian Ringgit (MYR)
Moroccan Dirham (MAD)
New Turkish Lira (TRY)
New Zealand Dollar (NZD)
Norwegian Krone (NOK)
Omani Rial (OMR)
Polish Zloty (PLN)
Qatari Rial (RAQ)
Saudi Riyal (SAR)
Serbian Dinar (RSD)
Singapore Dollar (SGD)
South African Rand (ZAR)
South-Korean Won (KRW)
Swedish Krona (SEK)
Swiss Franc (CHF)
Taiwan Dollar (TWD)
Thailand Baht (TH)
Tunisian Dinar (TND)
UAE Dirham (AED)
US Dollar (USD)
Romanian Leu New (RON)
Which payment methods can I use to upload money onto my Skrill account?
You can upload money to your Skrill account using:
Bank transfer
Boku
Diners
Paysafe
Swift
Trustiv
And more!
Which countries can I use Skrill from?
You can use Skrill to pay for flights from any country excluding Afghanistan, Cuba, Eritrea, Iran, Iraq, Kyrgyzstan, Libya, North Korea, Sudan and Syria.
Can I use Skrill on mobile?
Yes. Skrill can be used on mobile. You can use Skrill to purchase flights on any device that can be used to access Alternative Airlines.
Skrill also has a handy-app that allows you to access your account on the go, make payments and withdraw money.
Is Skrill like PayPal?
Yes, Skrill is similar to PayPal in some respects. They're both two of the leading companies in online payments. However, they have different advantages.
For example, Skrill converts into over 40 different currencies. Whereas, PayPal converts into less. Skrill is also less-restrictive on the type of services you can buy and sell. However, both are very flexible when it comes to purchasing flights and can be used with no restrictions at Alternative Airlines!
At the moment, you can't use PayPal to upload money to your Skrill account.
Does it cost to use Skrill?
Signing up for Skrill is completely free, as is receiving money and uploading money directly via bank transfer. However, Skrill does charge to withdraw money from your account. Plus, it charges to make a transaction and currency conversion.
How do I use Skrill to pay for flights?
You can use Skrill as soon as you've created an account. All you have to do is select as a payment method at checkout.
You can sign-up for a Skrill account online on its website. You'll just need to provide your name, email address, phone number, as well as your social security number or photo identification along with proof of residence.