Airlines will always try to sit children with their parents (subject to check-in)
Some airlines will allow travel for unaccompanied minors. Please email us to check.
The fare is based on the child's age on the date of travel.
More detailed information can be found here Traveling with children
Most airlines will let infants travel with their parent(s) for free. However some airlines will charge up to 10% of the adult ticket price. Click on 'Price Breakdown' to find out more.
If you are pregnant, but due before the flight departure date, please contact us once your baby is born and has a name. We can then add him/her to your ticket.
Infants will not be given a seat. The airlines expect parents to travel with them on their lap.
Airlines regard infants as being under 24 months old.
The fare is based on the child's age on the date of travel.
More detailed information can be found here Traveling with children
Buy Flights with paysafecard
Cancellation Protection
Protects
Trusted Choice
65,000 happy customers
Rated 4.5 Stars. Based on 3,581 service ratings over the past year
Dedicated customer service team on hand to help
Secure payments
Cancellation Protection
Protects
Trusted Choice
65,000 happy customers
Rated 4.5 Stars. Based on 3,581 service ratings over the past year
Dedicated customer service team on hand to help
Secure payments
paysafecard Flights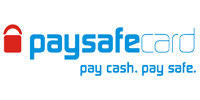 paysafecard is a prepaid payment method, in which you purchase a physical card in-person and use the card's 16-digit code to purchase flights online at Alternative Airlines. paysafecard is available in over 30 different countries worldwide and can be purchased in-store at over 650,000+ sales outlets, including supermarkets, gas stations and newsagents.
Paying for flights with paysafecard is independent of any banks or debit and credit cards. All you have to do is purchase your paysafecard at one of the sale outlets, select paysafecard at checkout and enter the 16-digit code on your card.
Why use paysafecard to buy flights?
Pay by cash
paysafecard is a great way to purchase your flights with cash. By visiting one of the paysafecard sales outlets, you can use cash (or any of the outlets accepted debit and credit cards) to purchase a paysafecard. In turn, you'll be able to use the 16-digit code on the paysafecard to purchase your flights at Alternative Airlines.
No personal details required
paysafecards are bought in-person, with no personal details required, just like any other in-store purchase. Because you'll use the 16-digit code on the paysafecard to access the funds and pay for the flights, you won't have to enter any of your card or bank details.
Available in over 30 countries
paysafecard is currently available in over 30 different countries worldwide and has over 650,000+ stores. Take a look at which countries paysafecard is available in.
Processes in nearly 20 currencies
paysafecard also processes like for like currency in nearly 20 different currencies. This means if you bought your paysafecard using USD but want to pay for your flights in GBP, paysafecard can convert the currency for you.
Quick and easy
The only thing you'll need to pay for your flights is the 16-digit code on your paysafecard. This means you won't have to enter any log-in details, passwords or security codes. It's one of the quickest ways to pay for flights online!
my paysafecard
my paysafecard is a central online account that stores and keeps records of all your purchased paysafecard pins in one place. You can combine the amount of each paysafecard into one total amount, top it up whenever you like and pay with the account using a simple username and password log-in. my paysafecard also offers some great rewards and benefits for its members.
Sign-up for a my paysafecard accout, combine your paysafecard amount into one total and pay for your flights using your account.
paysafecard
FAQs
Is paysafecard a safe way to pay?
Yes paysafecard is one of the safest way to pay for flights or anything else online. Because your purchase with paysafecard is made in-person and in-store, you don't actually have to enter any personal payment details when you make a purchase online.
All you'll need is the 16-digit code that comes with your paysafecard. To keep the funds on your paysafecard protected, you shouldn't share this code with anyone via email or telephone.
Which currencies does paysafecard convert to?
Overall, Skrill allows you to convert to 40 different currencies. Including:
British pound (GBP)
Bulgarian leva (BGN)
Canadian dollar (CAD)
Croatian kuna (HRK)
Czech koruna (CZK)
Danish krone (DKK)
Euro (EUR)
Hungarian forint (HUF)
Latvian lats (LVL)
Mexican peso (MXN)
New Turkish lira (TRY)
Norwegian krone (NOK)
Polish zloty (PLN)
Slovak koruna
Swedish krona (SEK)
Swiss franc (CHF)
US dollar (USD)
Romanian leu new (RON)
Which countries is paysafecard available in?
paysafecard is available
Austria
Belgium
Bulgaria
Canada
Croatia
Cyprus
Czech Republic
Denmark
Finland
France
Great Britain
Germany
Greece
Hungary
Ireland
Italy
Latvia
Luxembourg
Mexico
Malta
Netherlands
Norway
Poland
Portugal
Romania
Slovakia
Slovenia
Spain
Sweden
Switzerland
Turkey
USA & US territories
Can I use paysafecard on mobile?
Yes, you can use paysafecard to purchase flights online at Alternative Airlines on desktop, mobile and tablet.
How do I purchase a paysafecard?
You can purchase a paysafecard by visiting one of the 650,00+ outlets that sell paysafecards. These outlets include anything from supermarkets to petrol stations to small shops.
To find the nearest outlet selling paysafecards to you, visit the paysafecard website, select your country and use the paysafecard sales outlet finder by entering your addresss, city/town or postcode. This will display a map with all outlests selling paysafecards in your area.
Does it cost to use paysafecard?
paysafecard is mostly free to use. However, a small fee will be deducted from the balance of your paysafecard if you have not used it after 13 months. Additionally, paysafecard does charge a small fee for any transaction that converts currency.
A small fee will also be deducted from any my paysafecard account holders that have been inactive on their account for 13 months or more.
Is paysafecard the same as Skrill?
No paysafecard is not the same as Skrill. paysafecard is a prepaid card, whereas Skrill is a digital e-wallet. However, paysafecard is owned by the Paysafe group, which is the same company that owns Skrill, Neteller and Rapid Transfers.
How do I use paysafecard to pay for flights?
Using paysafecard to pay for flights is really simple! Once you've purchased your paysafecard from a sales outlet and found the flights that you want to purchase from Alternative Airlines, select paysafecard as your payment method at checkout and enter the 16-digit code found on your paysafecard. The cost of the flight will then be deducted from your paysafecard balance and your flights will booking will be confirmed!