Norwegian Brazil Flight Reservations with Alternative Airlines
Make a booking with Norwegian Brazil and Find Some Amazing Deals
---
About Norwegian Brazil
Norwegian Brazil is a new route operated by the airline Norwegian Air Shuttle, simply known as Norwegian. This new route from the low-cost carrier will be from Rio de Janeiro to London, further connecting Europe to South America with low cost options for travellers.
The Airline is Norwegian and is based in the capital of Norway, Oslo. They traditionally specialise in high-frequency flights majorly within Scandinavia and Finland but also many other destinations such as London, the Mediterranean and the Canary Islands. Norwegian was founded in 1993, with this new Norwegian Brazil service announced in 2018 and beginning service in 2019.
This service will improve current connections between the UK and Brazil as currently the only flights between these countries are operated by British Airways and LATAM Airlines as part of their codeshare agreement Oneworld alliance.
Norwegian's new Brazilian route will begin this new service from 31st March 2019, and will consist of a 4 x weekly service on Mondays, Wednesdays, Fridays and Sundays from London Gatwick to Rio de Janeiro-Galeão International.
The aircraft used to facilitate this service will be in a Boeing 787-9 Dreamliner, which will be fitted with 344 seats.
---
Norwegian Brazil Airlines Baggage
The baggage for Norwegian Brazil flights is expected to be the same as that of their normal baggage allowances as below, but be sure to check your travel documents and with Norwegian once booked.
Carry-on Baggage
Passengers are permitted 1 x 10kg carry on bag, in addition to one small personal item such as a coat, umbrella or book.
Checked Baggage
Checked baggage will depend on the seasonality of the flight, the flight itinerary and the class flying. Norwegian do not currently include any checked luggage in the cost of the airfare. Please see the Norwegian website for details of prices, or contact us after booking to arrange bags for you.
---
Norwegian Brazil Route
London Gatwick

Rio de Janeiro-Galeão International
---
Norwegian Brazil Airlines Fleet
Boeing 787-9
---
Alternative Airlines to Norwegian Brazil Airlines
Please click on the logos below to find out more about airlines that fly similar routes to Norwegian Brazil Airlines: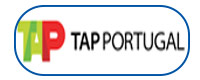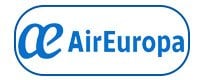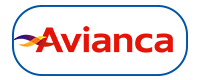 ---