Unfortunately, Mash isn't available as a payment option through Alternative Airlines. However, if you're looking to book your flights today and pay back later, you'll be pleased to hear that we do offer lots of alternative payment plan options.
FIND OUT MORE ABOUT ALL OUR FINANCE OPTIONS
---
Buy Flights with Mash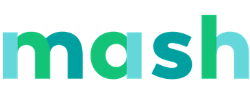 Mash is a 'Buy Now, Pay Later' payment plan provider, which lets shoppers buy what they want, with the option to spread the cost of their purchase over time. Get what you want, when you want it, with Mash's flexible way to pay.
Mash was founded in 2017, with the mission to provide shoppers with the peace of mind, flexibility, and speed to purchase what they want, when they want it. Mash can also be used for services and is an ideal option for unexpected bills like dental treatment.
When shoppers choose to checkout with Mash, they will receive an invoice, and then have 14 days to pay. That's right, if you checkout with Mash, your payment won't be due for 14 days after purchase. What's more, you can choose an instalment plan, to then spread the cost over time. See, Mash makes it stress-free to pay for the things you need.
Defer your payment or pay over time with Mash ✓
No need to pay for up to 14 days ✓
Instant approval decisioning ✓
---
How to Buy Flights With Mash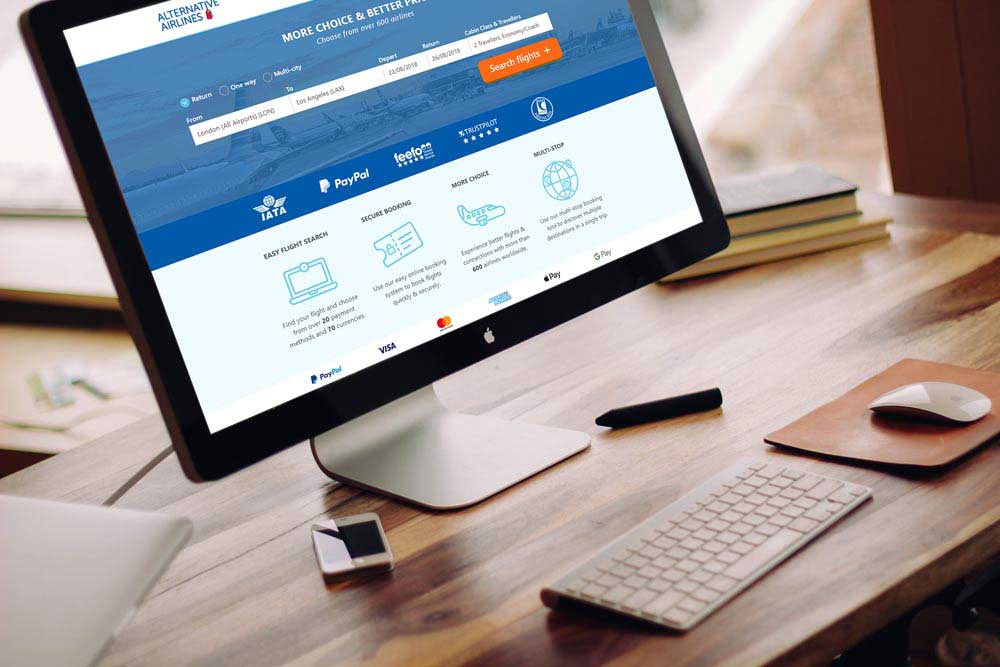 Mash is currently available in Finland, and can be used by eligible customers on purchases between €10-3,000 (Euros).
Follow the steps below to book flights and pay later with Mash
1

Use the search bar at the top of the page to search for flights from hundreds of airlines around the world.

2

Once you've found the flights you're after, proceed to checkout. You'll be asked to enter your passenger details.

3

Then select Mash as your chosen payment option.

4

Follow the instructions to complete your booking.
---
Mash & Flights
We all know that the price of flights can increase as the departure date looms. On top of that, if you hold off from booking your flights, there's the risk of there being no seats left available. But thanks to Mash, there is no need to delay booking your flights. You can book your flights and receive your tickets, all without spending any money today.
There's lots of reasons to love using Mash when you book your flights, including:
Book today; no need to pay
Mash guarantees you extra time to think. You can be reassured in knowing that your flights are confirmed, but without the stress of having to pay the full cost upfront. You'll have 14 days to decide from the comfort of your home whether to pay the amount in one go or in flexible instalments.
Easily manage your spending
After your purchase, Mash will send you an invoice which explains all your options. Either pay the full amount within 14 days (which is interest free!), or pay in instalments.
---
Buy Flights With Mash
FAQs
What is Mash?
Mash is a payment service provider. When you select 'Mash' as your payment option at checkout, you won't need to pay for their purchase upfront. Instead, an invoice will be sent, and you'll have 14 days to pay. Or, you can choose an installment plan, to spread the cost over time. Your invoice will outline all your payment options, letting you take the time to choose the best option for you.
Who can use Mash?
Mash is currently available to those living in Finland. To use Mash, you'll need to be between the ages of 20-70, without any existing payment defaults. If eligible, you'll be able to use Mash for purchases between EUR 10-3,000 wherever Mash is accepted.
Does Mash charge interest?
Once your invoice has been received and you pay within 14 days, you will not be charged to use Mash. If you do decide to spread the cost over time, you'll only need to make a partial payment by the 14 day deadline. You will then pay interest on the amount of money still owed.
Is Mash safe to use?
Mash is a very safe payment service provider. The company has invested heavily in security precautions to protect its customers and their transactions. As a domestic company operating within Finland, Mash must comply with Finnish law.
Can I use Mash for domestic flights within Finland?
Alternative Airlines tickets airlines around the world, including within Finland. Book flights with Finnair, the largest carrier in Finland, as well as smaller domestic airlines such as Norra. No matter which airline you book, you can spread the cost of your flights with one of our payment plan options. Find out more about domestic flights within Finland.
Can I pay for flights using Mash?
Alternative Airlines is a global flight search and booking site that not only lets you compare flights with a greater number of airlines (over 600!), but we also make it easy to spread the cost over time. We want to make it as easy and stress-free as possible to book flights. That's why we offer lots of payment plan options.
Unfortunately, Mash isn't currently available as a payment option. However, we do offer lots of alternative options, including PayPal Credit, Klarna, Zip, Afterpay, Affirm, and many more.