Hongtu Airlines Reservations
Make a Hongtu Airlines Booking and Find Some Amazing Deals
Hongtu Airlines has now rebranded as Air Travel. Use our search form to search for flights on Air Travel or visit our Air Travel page.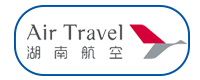 ---
About
Hongtu Airlines (Chinese: 云南红土航空股份公司) was the previous name for Air Travel, a Chinese airline headquartered in Kunming Changsui International Airport in Yunnan Province.
Hongtu Airlines began operating in May 2016 and the name Hongtu translates to red soil and the red colour of the logo represents the red earth based in Dongchuan District. Hongtu Airlines fly to the following domestic destinations: Nanchang, Hefei, Zhengzhou, Changchun, Linyi, Shenyang, Taiyuan and Kunming. In 2018, Hongtu Airlines was rebranded as Air Travel although its name remains the same in Chinese.
---
Fleet
The Hongtu Airlines fleet consisted of a mix of Airbus aircraft. The airline has between 5—10 aircraft either in its fleet or currently on order. The different models that Hongtu Airlines use to operate its flights include the A320-200, A321-200 and A320neo.
---
Hub Airport
Kunming Changshui International Airport
Hongtu Airlines was based in Kunming Changshui International Airport is located in Kunming, the capital of the Yunnan province, China. The airport is based in a mountainous area, 2,100 metres above sea level. The airport is known as a gateway to Southeast and South Asia.The airport has two runways and is recognized as one of the 50th busiest airports in the world due to passenger traffic, as it handles over 37 million passengers annually.
Kunming Changshui International Airport is also the hub airport for Ruili Airlines and Kunming Airlines.