Customs Rules for Flying with Cash
Money rules flying within the USA
When flying domestically within the USA, there is no limit to the amount of cash that you can carry or have to declare. However, if you are found flying with large amounts of cash or money, TSA officers may question you as to why you have it and details of your trip. These questions are designed to prevent crime such as drug trafficking or money laundering, so you should be prepared to answer truthfully and honestly to these questions.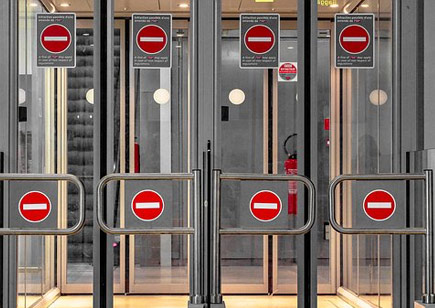 Money rules flying outside the USA
When flying internationally with large sums of cash arriving or leaving the USA, there are no limits to the amount of cash passengers are allowed to carry. However, if the value of the money exceeds $10,000 USD, passengers must declare the amount they are carrying at customs and fill out all required forms and documentation. This applies to individual travellers, group travellers and business travellers.
Money rules within the EU
When flying from a country in the EU to another country in the EU, you do not need to declare any money which is under €10,000. However, for amounts above this value, you will need to check the customs of the country to see whether you need to declare it or not. This is because, although most countries in the EU will not require you to declare money, some countries in the EU will have different rules and limits. The EU also have similar rules for duty-free allowances, where there are less restrictions for flying within the EU than travelling outside it. Read more about duty-free rules here.
Money rules travelling outside the EU
If you are travelling to a country outside the EU, you will need to declare cash valued at €10,000 or more. This can be done by filling out a EU Currency Declaration form. This form is available for most countries in the EU, except from the United Kingdom, Spain and Italy. If travelling to these three countries, you must contact the customs department of that country for information and instructions.
Taking money in and out the UK
When flying into the UK from another EU country, you do not need to declare any amount of cash you are flying with. However, if you are flying in or out the UK from a country outside the EU, you must declare cash of €10,000 or more. To declare cash you must download a form from the UK government website, or pick one up at the airport and fill it in to show customs officers.
Money rules in Australia
People travelling out of or into Australia can carry up to $10,000 Australian Dollars (or foreign currency equivalent). Travellers can carry more than this amount, but it must be reported and declared to customs.
Money rules in Canada
People are allowed to travel in and out of Canada with Can$10,000 or under, without declaring it. This applies to travellers, couriers and people carrying money on behalf of someone else and the Can$10,000 limit applies to equivalent amounts of other currencies.
Money rules in Turkey
When entering Turkey from another country, you will be allowed unlimited amounts of Turkish Lira. Passengers should be prepared to declare foreign currencies upon arrival in Turkey. When leaving Turkey on an international flight, non-Turkish nationals are allowed to carry a maximum of $5,000 USD with them (or equivalent currency) without declaring it. Turkish nationals leaving the country can export a maximum of $10,000 USD (or equivalent currency) without a declaration. Values above these limits must be declared at customs.
Money rules in Japan
When flying into or from Japan, you must declare money you are carrying with you which is equivalent to 1 million Japanese yen. This, unlike the general rules set out earlier includes not only the usual cash and cheques but also gold of up to 90% purity. If you are unsure what to declare, it is best to ask a customs official at the airport.
Money rules in Mexico
When departing or entering Mexico, passengers must declare amounts of cash over US$10,000 or equivalent. This must be declared using the Customs Declaration form.