Fly My Sky Reservations with Alternative Airlines
---
About Fly My Sky
Founded in 2007, Fly My Sky is an airline based in Auckland, New Zealand. From its hub at Auckland Airport, the airline flies to a small number of domestic destinations, including both airports in the Great Barrier area — Great Barrier Aerodrome and Okiwi Airfield.
The airline was originally part of the scenic flight company Mountain Air. However, in 2007, when the company split into two Fly My Sky became independent. Mountain Air continued operating scenic flights under the 'Mountain Air' name, whereas Fly My Sky became a traditional scheduled passenger airline, operating under the name 'Great Barrier Xpress'.
In 2008, the airline rebranded from 'Great Barrier Xpress' to 'Fly My Sky', which is what is the name that it flies under today.
---
Fleet
Fly My Sky's fleet consists of entirely Britten-Normal Islander aircraft.
---
Destinations
Fly My Sky flies to the following destinations within New Zealand.
Great Barrier Aerodrome
Okiwi Airfield
Whangarei Airport
---
Fly My Sky Baggage
The baggage allowance will depend on the route flown and the fare type chosen. The following is the baggage allowance for the standard fares.
Carry-on Baggage
Passengers are allowed to bring 7kg of free carry-on baggage on standard fares on all flights.
Checked Baggage
There's no checked baggage allowance on the airline's most basic fare. However, passengers can choose to purchase the next fare up, which includes a checked baggage allowance of either 20 or 23kg, depending on the route flown.
---
Fly My Sky Check-In Information
Online Check-In
Fly My Sky doesn't offer online check-in on its flights. Passengers must check-in at the airport.
Airport Check-In
Passengers must check-in at the airport for their Fly My Sky flight. Passengers can check-in by visiting a check-in agent at the airport of departure. Its recommended to check-in at least one hour before flight departure time.
---
Economy Class
Because of its small planes, Fly My Sky only flies with an Economy Class cabin. The Economy Class cabin has 10 seats and offers a warm, friendly and comfortable service.
---
Fly My Sky Hub Airport
Auckland Airport
As the busiest airport in the country, Auckland Airport is the main airport in New Zealand and the hub airport for Fly My Sky. Auckland Airport was one of two airports that the airline was based out of when it was part of Mountain Air (the other being Great Barrier Aerodrome). However, when it separated and became Fly My Sky, it shifted to only base itself at Auckland Airport.
Other airlines that use Auckland Airport as a hub include Air New Zealand, Jetstar Airways and Virgin Australia.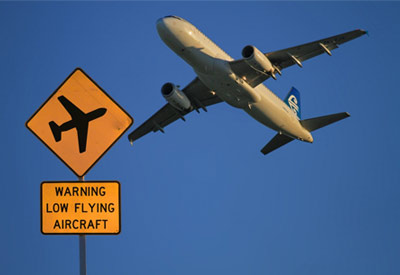 ---
Alternative Airlines to Fly My Sky