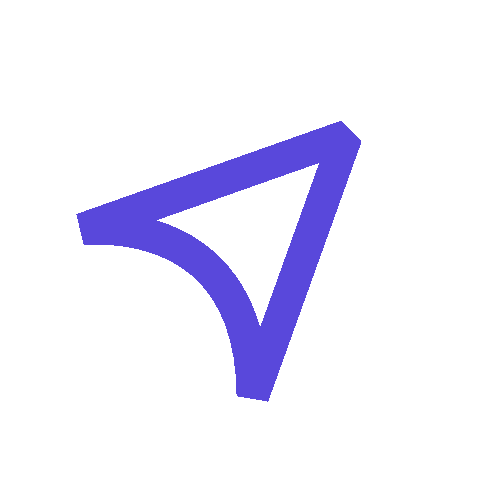 Flight Search in Progress
Scanning the skies for available flights...
Please select an airport
Airlines will always try to sit children with their parents (subject to check-in)
Some airlines will allow travel for unaccompanied minors. Please email us to check.
The fare is based on the child's age on the date of travel.
More detailed information can be found here Traveling with children
Most airlines will let infants travel with their parent(s) for free. However some airlines will charge up to 10% of the adult ticket price. Click on 'Price Breakdown' to find out more.
If you are pregnant, but due before the flight departure date, please contact us once your baby is born and has a name. We can then add him/her to your ticket.
Infants will not be given a seat. The airlines expect parents to travel with them on their lap.
Airlines regard infants as being under 24 months old.
The fare is based on the child's age on the date of travel.
More detailed information can be found here Traveling with children
South American Airlines You can Book with Alternative Airlines
Buy flights to and around South America with Alternative Airlines

Choose from the latest South American airlines...
Choose from the latest South American Airlines that we can ticket for you, and book your domestic South American and International flights with us. Thanks to our new partnership with Undertrail, we have access to many regional Latin American airlines and routes at rock-bottom prices. Check out a list of where we fly here:
---
Search for airlines from all over the world with Alternative Airlines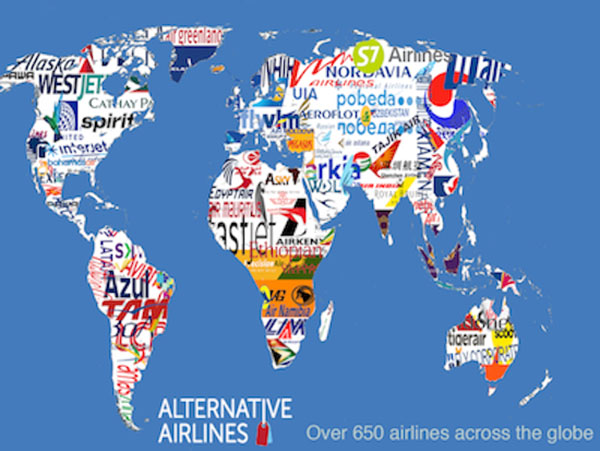 ---
News
5th February 2018
Positive media trends for LATAM Airlines
LATAM Airlines Group has been given a News Impact Score of 0.31, according to Accern Sentiment Analysis Reports. The research takes into account over 20 million news and blog articles in real time to produce a ranking of positive vs negative media inferences. Accern ranks these inferences on a scale of -1 to 1, meaning that LATAM's score is significantly positive. This is good news for the company's shareholders!
19th January 2018
Avianca becomes first Airbus A330-300 operator in Latin America
Colombian flag-carrier Avianca will add two second-hand Airbus A330-300 widebody aircraft within the first half of 2018, making the company the first Latin American operator of the type.
The aircraft are to be received from TransAsia Airways, along with two additional Airbus A321ceo aircraft. The Taiwanese carrier had to sell part of its fleet amid financial difficulties after suffering two accidents within the span of seven months. In April 2017, TransAsia announced the sale, for an amount of 364 million U.S. dollars, to an undisclosed buyer. However, after several delays, airline administrators decided to continue the transaction, but with Avianca, which was placed as the second best offer for the aircraft.
The two A330-300, formerly registered as B-22101 with serial number 1357 and B-22102 with serial number 1378, are both equipped with Rolls-Royce Trent 700 and will receive Avianca registration N803AV and N804AV, respectively. TransAsia Airways' A321s, previously registered as B-22608 with serial number 6009 and B-22610 with serial number 6294, will adopt N805AV y N810AV. As per Colombian law, aircraft registrations are made with the United States Federal Aviation Administration.
Both A330-300s will take the current role of the company's Boeing 787 fleet, covering continental routes, while allowing Avianca to use the Dreamliner for the European and overseas market. In 2018, Avianca also expects to open a new Bogota to Munich route. The -300 series is the Airbus 330's largest version, as it can accommodate up to 440 passengers, but is typically configured in 277 to 390 seat layout. Currently, Avianca's A330-200 fleet can accommodate 244 passengers in a two-class configuration. Its capacity is not far from its substitute, the 787-8 Dreamliner, seating 250 passengers.
This addition will allow the Colombian carrier to transfer two of its A330-200 aircraft to its sister airline Avianca Brasil, which is resuming its international expansion after Brazil's economic recession. The goal of these two aircraft is to reinforce its popular London route.
5th January 2018
Avianca Unveils New In-Flight Entertainment System on A318 Fleet
Avianca has introduced a new wireless-based in-flight entertainment system on its fleet of Airbus A318 aircraft, the leading Colombian airline announced this week. The platform allows travelers to use their personal devices, including mobile phones, laptops, and tablets, to connect to the plane's offerings of movies, television shows, and music. Fliers can also reference the flight map during the route.
To access the system, fliers can download the "Avianca Entertainment" app and then use the plane's WiFi system to connect. It is also accessible through Avianca.com through an internet browser once connected. The functionality is currently available on nine aircraft and will be installed within 10 Airbus A320 aircraft in the near future, says the Bogotá-based carrier.
27th December 2017
PAWA Dominicana recognised as the "Airline of the Year" at the 17th South Florida Gala Awards
The award was granted for becoming an international airline and the response of the passengers on the Miami-Dominica Republic route as well as offering a different service committed to excellent customer service. The gala honours people who work tirelessly to strengthen and promote diversity in the local and international business sector.
"On behalf of PAWA Dominicana we thank the organizers of The Minority Chamber of Commerce (MCC) for taking us into account to be part of the celebration of the seventeenth edition of this important event. Undoubtedly this distinction inspires us to continue striving to offer our customers the best flight experience, and a reliable, efficient and profitable air transport service. Thank you very much for pushing us to raise the wings of PAWA Dominicana, "said Lesly Simon, representative of the airline, who received the award.

---
Pay your way for South American flights
Pay for your South American flight choice in USD, Boliviano or 70 other currencies of your choice with Alternative Airlines.
Choose from over 25 payment methods, including PayPal, Apple Pay , Fly Now Pay Later and Alipay
Check out all of our payment methods here.
---