Search & Buy Dynamic International Airways Flights
Airlines will always try to sit children with their parents (subject to check-in)
Some airlines will allow travel for unaccompanied minors. Please email us to check.
The fare is based on the child's age on the date of travel.
More detailed information can be found here Traveling with children
Most airlines will let infants travel with their parent(s) for free. However some airlines will charge up to 10% of the adult ticket price. Click on 'Price Breakdown' to find out more.
If you are pregnant, but due before the flight departure date, please contact us once your baby is born and has a name. We can then add him/her to your ticket.
Infants will not be given a seat. The airlines expect parents to travel with them on their lap.
Airlines regard infants as being under 24 months old.
The fare is based on the child's age on the date of travel.
More detailed information can be found here Traveling with children
Buy
Dynamic International Airways

Flights
Search and Buy Dynamic International Airways Flights Online with Alternative Airlines
Make a Dynamic International Airways Reservation and Find Some Amazing Deals
---
Dynamic International Airways has rebranded as Eastern Airlines
Please click on the logo below for the most up-to-date ticketing information about this airline: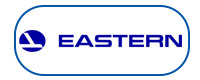 ---
About Dynamic International Airways
DIA is a US certified airline owned by private owners, headquartered at Greensboro, North Carolina. Established in 2010, the airline added International to its official name to reflect its transition from a charter airline into scheduled international airline. They offer services from airports in New York, Venezuela, Hong Kong, Palau with their fleet of Boeing 767 wide body aircraft.
The airline's low-cost international flight service and an Economy class product are designed especially for the most enjoyable flying experience with an exquisite choice of in-flight entertainment. The airline is a US Certificated FAR PART 121 AIR CARRIER providing excellent, comfortable, low cost, long haul, point-to-point air service. They fly to many destinations including Guyana, Caracas and New York.
In 2015, Dynamic added services from Fort Lauderdale–Hollywood International Airport, flying to both Caracas and Rio de Janeiro–Galeão, although the latter service has since been terminated. In June 2016, DIA announces the beginning of its new daily low cost service between New York/John F. Kennedy International Airport (JFK) and Cancun International Airport (CUN) on May 2nd, 2016, marking the airline's first daily service to Mexico from New York. The ' fleet consists of Boeing 767-200, Boeing 767-200ER and Boeing 767-300ER.
---
Dynamic Air Contact Number
As the airline has rebranded as Eastern Airlines, their customer service phone number contact number has changed. If you need to speak to the airline directly, please use the Eastern Airlines contact number.
Eastern Airlines Contact Number
01652 680600
If you've made a booking through Alternative Airlines, please use the Alternative Airlines contact number and we can assist you.
Alternative Airlines Contact Number
01293 874 920
---
Alternative Airlines to Dynamic International Airways
---
Dynamic International Airways News
14th March 2018
Dynamic International Airways will rebrand as Eastern Airlines

The airline is seeking to rebrand as Eastern Airlines in an attempt to develop the business. It is reported that under its court-approved reorganization plan, it will continue to operate ACMI-type charter flights in a bid to rebuild its financial resources. It said that during its time in bankruptcy protection, it had seen "substantial unmet public/market need for carriers with wide-body convertible aircraft". As such, it requires DOT approval to increase its beyond the current limit of five "large aircraft" to ten. "Dynamic has the infrastructure to operate 10 aircraft and has a strong FAA compliance record," it said. "The current five aircraft restriction significantly limits financial growth and leads to costly inefficiencies in its maintenance department."

The carrier has made pubic that it already has customer commitments for the use of up to 10 aircraft of which eight will be used for passenger flights and two for cargo. The longterm objective, Dynamic said, is to introduce longhaul, low-fare scheduled service from China and other markets. As it stands, the airline said it would be submitting a request to register the trade name (d/b/a) of Eastern Air Lines. It is recalled that Eastern Air Lines was absorbed into Arizona-based passenger charter specialist Swift Air.

However, access to the Eastern Air Lines branding rights will come by virtue of owner Kenneth Woolley who, in addition to owning 100% of Solitude Strategies, LLC, Dynamic's single shareholder, also controls a 38.75% stake in Swift Air. Overall, Woolley has provided over USD8 million in DIP financing and more than USD50 million in aircraft and cash following the company's emergence from Chapter 11. He is reportedly prepared to invest up to an additional USD15 million to cover any operating expenses if needed as the new aircraft are integrated into the fleet.
5th October 2017
Dynamic Airways quits Guyana
After serving the Guyana-New York route since the middle of 2014, the troubled Dynamic Airways is ending flights here, leaving questions about refunds to persons still holding tickets.
The departure from the Guyana market was yesterday confirmed by its local representative, Captain Gerry Gouveia, of Roraima Airways Limited. Up to press time, there was no official statement from Dynamic, which had attracted large numbers of passengers because of its lower fares.
Gouveia assured that the airline would honour its obligations as it would have communicated this much with him.
"I am still awaiting official word from them but yes they will be pulling out of the market," Gouveia told Stabroek News yesterday.
"They have given the obligation to take care of their passengers and obligations and leave the market in good [standing]," he added, before stressing that he believed the company to be an honourable one.
"I would like to say `Thank you' to the persons who stood by us `thank you' for the encouragement and support over the past 4 years. Lots of times over the past 25 years we at Roraima got it right. But a few times we got it wrong. It's never easy to see young people out of a job," he further stated in the post.
"We at Roraima will continue to work harder every day to contribute to making Guyana a better place," it added.
The North Carolina-based Dynamic Airways is changing its focus to an Aircraft, Crew, Maintenance and Insurance operation.
April 2017
The airline was criticised for failing to promptly notify passengers about flight cancellations and for not providing refunds to passengers in a timely manner.
Dynamic contends that it had spent 2016 consolidating its operations, resulting in a large number of flight cancellations in a short space of time. This necessarily led to a high number of refund claims, which overburdened its customer service team. It has a fleet of three B767-200s, all currently in storage, and three B737-600(ER)s which are used on scheduled flights from New York JFK to Caracas Simón Bolivar and Georgetown Cheddi Jagan.
April 2017
Dynamic Airways announced it was launching a new airways route between JFK in New York and Guayaquil, Ecuador.
This week the airline proudly announced they have launched a new airways route between JFK in New York and Guayaquil, Ecuador. Scheduled to provide one daily rotation beginning in JFK, arriving at GYE, and returning back to JFK, offering the route five times per week with the exclusion of Tuesdays and Wednesdays from June 1 to the 30, 2017. After the initial launch in June, the airlines will offer one daily rotation, seven times per week, from July 1 to October 28, 2017.
The new flight from JFK to CUN is the third route that the airline operates from New York. Piedmont Triad International Airport is an airport located in the center of North Carolina just west of Greensboro, serving Greensboro, High Point and Winston-Salem as well as the entire Piedmont Triad region in North Carolina. The airport, located just off Bryan Boulevard, sits on a 2,800 acre campus and has 3 runways. Piedmont Triad International airport is the third busiest airport in North Carolina averaging 280 takeoffs and landings each day. PTI is owned and operated by the Piedmont Triad Airport Authority. Airlines which fly to and from this airport include Allegiant Air, American Airlines, American Eagle, Delta Air Lines, Frontier Airlines and United Express.