Alternative to Momondo Why Alternative Airlines?
People really love booking with us
Don't just take our word for it, join countless others and discover why we have become the preferred choice for travellers globally.
Alternative Airlines
An Alternative to Momondo
Momondo is a travel booking site, through which travellers can compare hotels, flights, and car hire. What Momondo is not, is a travel agent. The site doen't sell tickets itself; instead, Momondo will re-direct users to book directly with the seller, whether that's an airline or hotel or car hire company.

Alternative Airlines is different. We're a online travel agent and easy-to-use flight booking site, that offers the best fares with hundreds of airlines around the world. Unlike Momondo, when you book through Alternative Airlines, you'll do so directly through our site. We handle everything. You'll book directly through us, and be able to log in to access your account. Our fantastic Customer Service team will issue your e-ticket, and will be there to support you during and after you make your booking. If you're looking for an alternative to Momondo, then Alternative Airlines is the site for you.

Use our search form at the top of the page to search for flights now.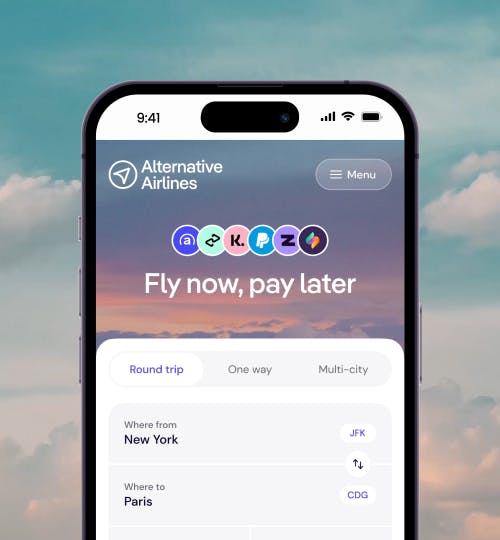 Why book flights through Alternative Airlines?
Discover some of the top reasons why our customers love booking flights through Alternative Airlines.
No third-parties
Here at Alternative Airlines, we believe that it should be simple to find and book the flights you're after. Our site is quick, easy, and seamless to use. Find and book your flights in minutes. We don't re-direct you to complete your booking with the airline, we handle the payment and e-tickets ourselves. This means that if you have any questions, our Customer Service team will be able to help you.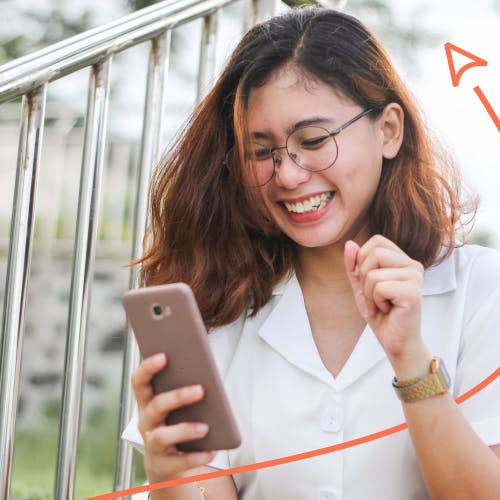 Over 40 ways to pay
Alternative Airlines is all about providing greater choice. No matter where in the world you're booking, nor no matter where you want to fly to, we believe that all our customers should be empowered to pay the way they want. That's why we offer over 40 different ways to pay, including PayPal and PayPal Credit.

You can also checkout using the currency of your choice, whether that's US Dollars, Euros, Pound Sterling, Philippine Peso, Central African Franc, or any other currency from around the world.
Book today, pay later
We understand that paying the full cost of your flights upfront can be daunting. That's why we've partnered with many of the leading global 'Buy Now, Pay Later' (BNPL) payment plan providers from around the world. To help you budget better, when you book your flights through Alternative Airlines, you can pay over time with Klarna, Affirm, Afterpay, Sezzle, or one of our other payment plan options.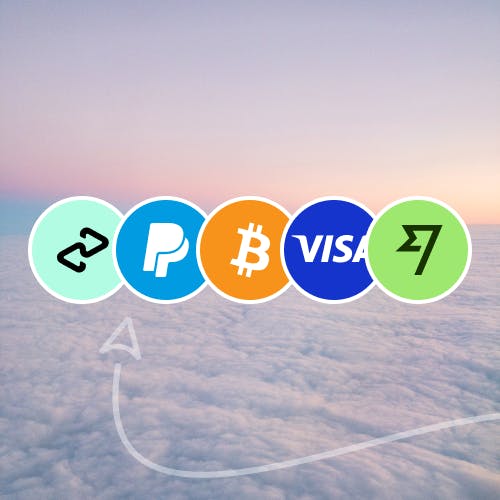 Fantastic customer service
Alternative Airlines' has a dedicated Customer Service team on hand to help with any questions you may have about your booking. You can contact our Customer Service team any time. Many other flight booking sites will re-direct you to book through an airline, meaning that if you have any problems you'll have to hunt around for contact information. But when you book through Alternative Airlines, it's quick and simple to get in contact with our team, whether by phone or email.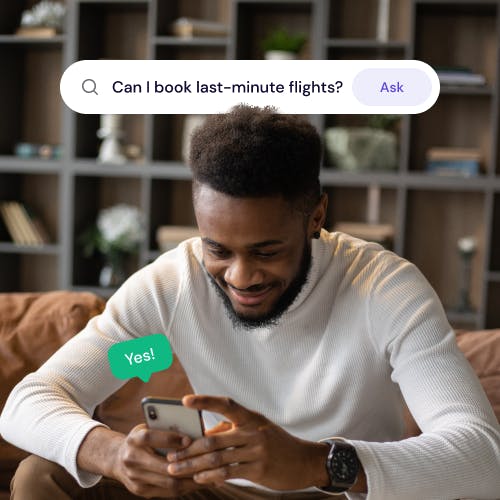 Book seats, bags and more
We understand what's important to you when it comes to booking flights, which is why we offer lots of options to help you book in confidence, including easy seat selection (airline-depending) and the option to add Lost Baggage Protection to your booking.
Add Cancellation Protection to your booking
When you book flights through Alternative Airlines you can also add Cancellation Protection to any of the 600+ airlines available to book through our site. This will entitle you to a full refund if you need to cancel your flight for a number of unforeseen circumstances. Simply add 'Cancellation Protection' to your booking at the checkout stage.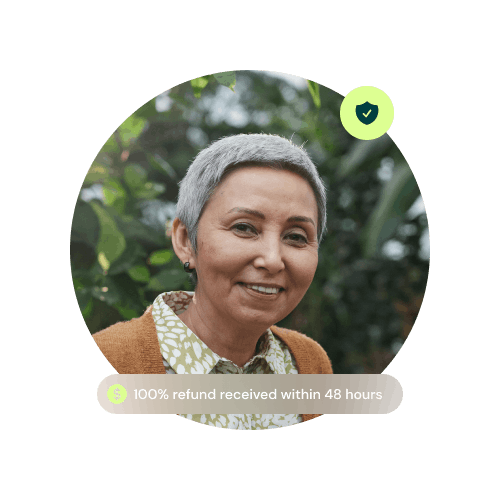 What our customers have said:
Many of our customers said we are good at what we are doing.
"Paying with PayPal makes it easy!"
Allowing to pay with PayPal makes it easy to book a flight when you do not have credit card. Thanks!
May 2021
"Booking a flight was quick and easy"
Booking a flight was quick and easy. I also really like that there's so many options for payment, especially Klarna. Will definitely use this site again.
May 2021
Alternatives to Momondo FAQs
What sites are similar to Momondo?
What is the best airfare search engine?
Is Alternative Airlines the same as Momondo?