Please be aware: we don't accept payments through Stripe or Klarna on flights departing from and/or arriving at destinations within Cuba, Iran, North Korea, Syria or the Crimea Region.
Air Koryo Reservations with Alternative Airlines
Make an Air Koryo Booking and Find Some Amazing Deals
---
About Air Koryo
Air Koryo is the national airline of North Korea. It is one of the only airlines to fly to North Korea. It is based at Sunan International Airport in Pyongyang and offers international scheduled and charter flights to different destinations in Asia. The airline has offices in Beijing, Shanghai, Moscow, Vladivostok and Berlin.
---
Air Koryo Fleet
The Air Koryo fleet includes 3 Antonov An-24R/RV, 2 Antonov An-148-100B, 1 Ilyushin II-18D, 2 Ilyushin II-62M, 2 Tupolev Tu 134B-3, 2 Tupolev Tu-154B, 1 Tupolev Tu-204-100B and 1 Tupolev Tu-204-300.
---
Economy Class
Enjoy a meal onboard and prepare to be entertained with In-flight entertainment. Duty-free sales are also onboard offering you North Korean souvenirs to buy for your family and friends.
---
Business Class
With Air Koryo's Business class you experience a little more comfort. Air Koryo Business Class passengers have access to the Air China lounge at Beijing Airport. This is a comfortable lounge with a range of hot and cold food options.
---
Air Koryo Baggage
Carry-on Baggage
Hand luggage is allowed providing that it does not exceed 5kg in weight and that it has its total dimensions do not exceed 115cm (45 inches).
Checked Baggage
Free baggage allowance for Business Class customers is 30kg and 20kg for Economy Class.
---
Air Koryo Check-In Information
Online Check-In
Online check-in is not currently available for Air Koryo flights.
Airport Check-In
Passengers should arrive at the airport at least 90 minutes prior to departure with their passport, visa and flight itinerary.
---
Alternative Airlines to Air Koryo
Please click on the logos below to find out more about airlines that fly similar routes to Air Koryo
---

Air Koryo Hub Airport
Sunan International Airport
Sunan International Airport (also known as Pyongyang International Airport) is the hub airport for Air Koryo and the main airport serving the capital of North Korea, Pyongyang. The airport is home to Air China and Air Koryo and serves destinations in China and Russia.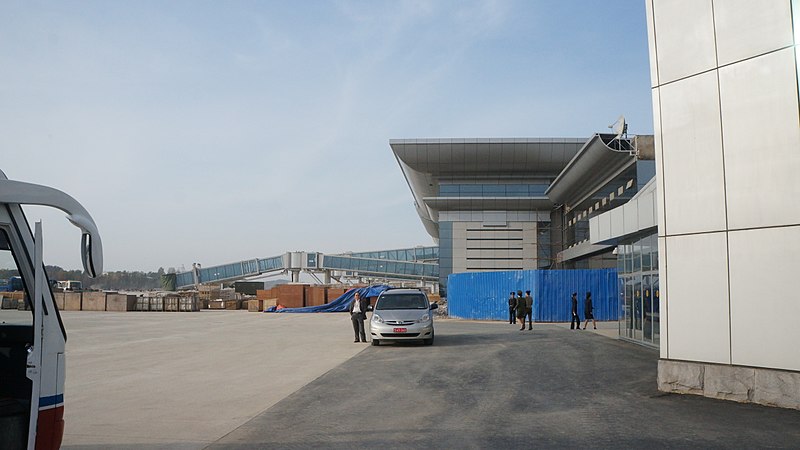 Photo credit: Uri Tours
---