Air Guyane Reservations with Alternative Airlines
Flights to and from Guyana
Make an Air Guyane Booking and Find Some Amazing Deals
---
About Air Guyane
Air Guyane SP is a French Airline which operates scheduled and regional flights. Its main hub airport is Félix Eboué Airport (formerly known as Cayenne Rochambeau Airport) in French Guiana. In 2002 Air Guyane Express took over the operations of the former Air Guyane. The Air Guyane Express fleet includes 2 Let L-410 Turbolet and 1 ATR 42-600 aircraft.
---
Air Guyane Baggage
Carry-on Baggage
Air Guyane Express allows passengers to carry hand luggage with a maximum weight of 7kg and with maximum dimensions of 55cm x 35cm x 25cm.
Checked Baggage
Air Guyane Express allows passengers to carry checked baggage of up to 15kg.
---
Economy Class
The airline offers standard (economy) seating. However, there are multiple fare options, which determine factors such as whether a flight ticket is refundable.
Economy Fare Types
FULLFLEX: These fares are fully flexible and always available on booking. Changes to the departure or return flight are unrestricted and without penalty; changes need to be made prior to departure.
SEMIFLEX: this fare available on booking in limited numbers. In case of modification of the Ticket, the penalty of just €20 Euros is charged.
LIGHT: Tickets of this fare can only be purchased for round trips. They are not refundable, but remain modifiable, with a charge.
---
Alternative Airlines to Air Guyane
Please click on the logos below to find airlines that fly similar route to Air Guyane.
---
Air Guyane Destinations
Air Guyane operates passenger flights to the following destinations: Cayenne, Grand Santi, Maripasoula, Saint Laurent du Maroni, Saül, Pointe-à-Pitre, Fort de France and Grand Case.
---

Air Guyane Hub Airport
Félix Eboué Airport
Air Guyane is based at the Félix Eboué Airport in French Guiana which is located 13km southwest of the country's capital, Cayenne. The airport was originally named after Jean-Baptiste Donatien de Vimeur, comte de Rochambeau who was commander-in-chief of the French troops during the Revolutionary War. However, in 2012 it was renamed after French-Guianan born politician Adolphe Sylvestre Félix Éboué. The airport receives around 400 000 passengers a year.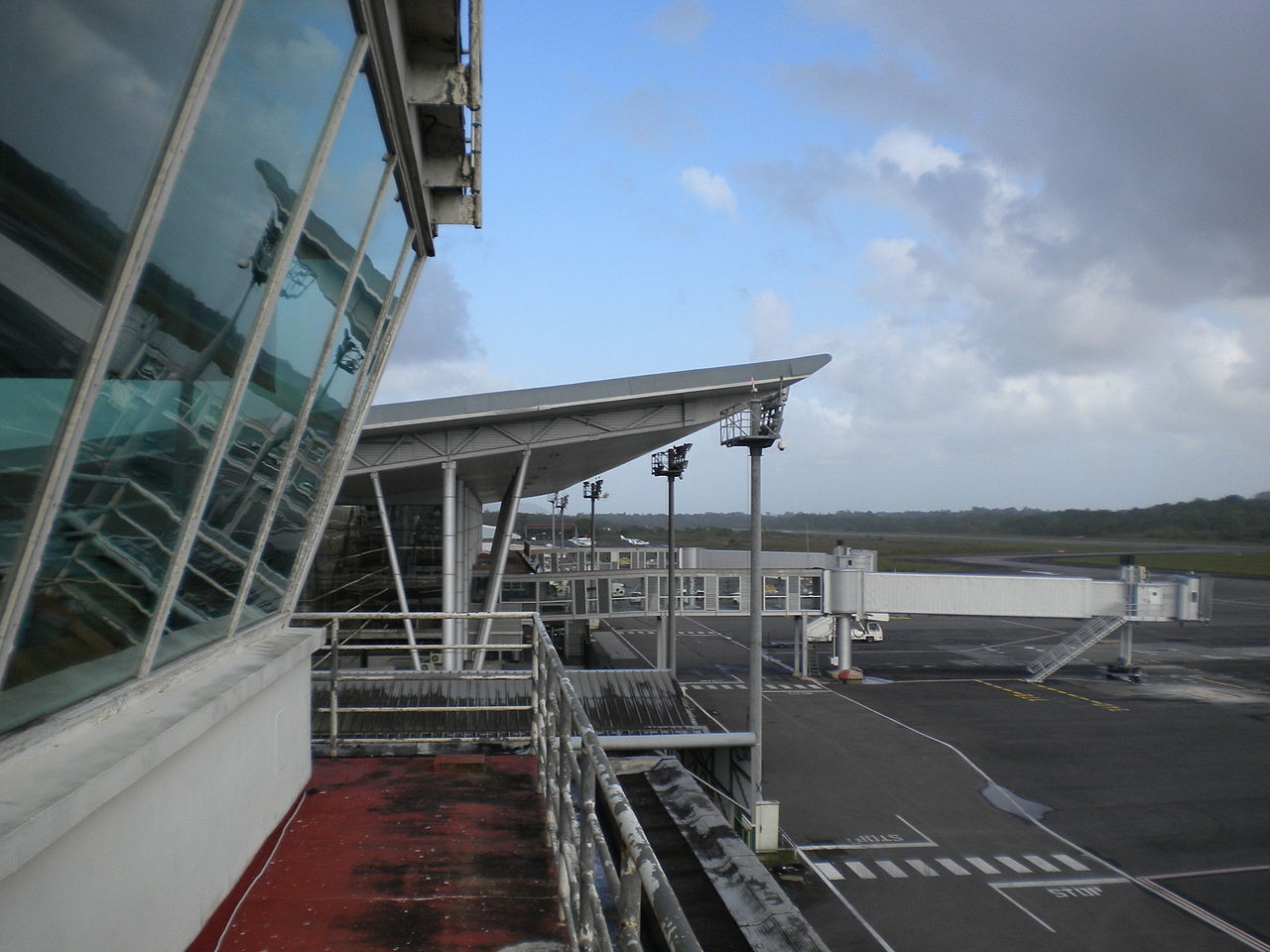 Photo Credit: Didwin973