Tarmac Delays in the USA
In Europe, passengers are covered by the same laws that cover other forms of flight delay. In the USA, there is not the same regulation to protect passengers when flights are delayed. However, when it comes to tarmac delays, the US Department of Transportation has set out laws to help protect passengers.
US tarmac delay laws date back to 2010, following a winter of tarmac delay horror stories, with many flights delayed on the tarmac for 6 hours (longer than it usually takes to fly across continental USA!) With the aim of tackling this infringement to human rights, the U.S. Department of Transportation created a set of regulations to govern tarmac delays, which came into effect in April 2010.
It is important to note that the US Department of Transportation's tarmac delay rule only applies to tarmac delays that occur at U.S. airports.
U.S. Tarmac Delay Laws
During a tarmac delay, airlines are required to provide: working toilets; comfortable cabin temperatures; and adequate medical attention, if needed.
According to the laws, any delay over 2 hours requires special attention. Passengers must also be provided with food and water.
After a tarmac delay of three hours within the USA, passengers have the right to get off the plane.
After a tarmac delay of four hours outside of the USA, passengers must be given the option to de-plane.
Exceptions to the Tarmac Delay Law
There can be exceptions to the above rules. The rules do not apply in the following circumstances: 1. If the pilot believes that there is a reason to keep passengers on the plane, pertaining to safety or security; 2. If air traffic control advises that taxiing to a place where passengers can de-plane would significantly disrupt airport operations.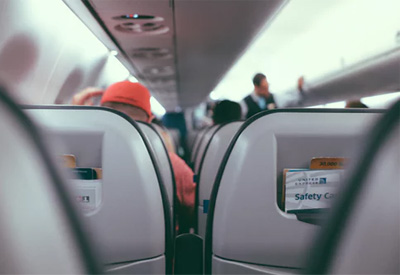 Tarmac Delays in Europe
During the occurrence of a flight delay, passengers are eligible for compensation, just as they are with other causes of flight delay.
For more information, visit our flight delay advice page.
If the tarmac delay is over one hour, it is mandatory that the airline provides air conditioning, lavatories, and water onboard.
However, airlines are not required to offer passengers the option to de-plane until the tarmac delay reaches five hours.