Search and Buy Northern Air Flights with Alternative Airlines
Make a Booking and Find Some Amazing Deals
---
About Northern Air
Northern Air is a charter airline based in Nausori International Airport, Suva, Fiji, flying from its hub airport to other domestic airports in Fiji. It predominately serves the northern part of the country, which is why they called themselves "Spirit of the friendly North".
With a fleet of Embraer EMB 110 Bandeirante and Britten-Norman BN-2, the airline is capable of flying many islands and small airfields within the region. Northern Air serves 11 destinations in Fiji such as Nadi, Suva, Kora and Gau Island.
Northern Air tickets are available to book using the Fijian Dollar (FJD). It's also available for any airlines outside of Fiji. Other domestic flights within Fiji are also available to book through us including flights from Fiji Airways and Fiji Link.
---
Destinations
As of February 2021, Northern Air is flying to domestic destinations in Fiji only including Gau Island, Koro, Labasa, Laucala, Ovalau, Moala, Nadi, Rotuma Island, Savusavu, Suva, Taveuni.
COUNTRY
CITY
IATA
AIRPORT
Fiji
Gau Island
NGI
Ngau Airport
Gau Island
NGI
Ngau Airport
Koro
KXF
Koro Airport
Labasa
LBS
Labasa Airport
Laucala
LUC
Laucala Airport
Ovalau
LEV
Levuka Airfield
Moala
MFJ
Moala Airport
Nadi
NAN
Nadi International Airport
Rotuma Island
RTA
Rotuma Airport
Savusavu
SVU
Savusavu Airport
Suva
SUV
Nausori International Airport
---
Baggage Allowance
Carry-On Baggage
The maximum baggage allowance is combined between the carry-on baggage and checked baggage. All carry-on baggage must not contain prohibited items, carry-on baggage are subject to airport security. Each passenger is entitled to a baggage allowance of 15kg combined.
Valuables, jewellery, computers, cameras and personal medications must be carried on to the aircraft cabin as it won't be accepted as checked baggage and the airline is not liable for any damage or loss.
Checked Baggage
Checked baggage and carry-on baggage combined cannot exceed a maximum of 15kg. Baggage weights can be shared for passengers travelling in groups. Excess baggage cannot exceed 32kg due to international health and safety regulations.
Excess baggage can be added to the flight when booking with Alternative Airlines or speak to our customer service team for more information.
---
Check-In Information
Online Check-In
Online check-in isn't available for the airline.
Airport Check-In
Check-in counters open 90 minutes before and close 30 minutes before scheduled departure time. All passengers must check-in before the check-in deadline or the airline reserves the right to refuse to board.
All passengers must travel with valid travel documentation and visa (if required). It's recommended that passengers should report to the airline check-in counters as soon as they arrive at the airport.
---
Frequent Flyer Program
Northern Air Fiji doesn't currently offer any frequent flyer programmes to its customers.
---
Airline Alliance
Northern Air isn't part of any airline alliance.
---
Airline's Fleet
As of February 2021, Northern Air flies a fleet of Embraer EMB 110 Bandeirante and Britten-Norman BN-2. These aircraft can accommodate from eight to eighteen passengers.
---
Hub Airport
Nausori International Airport
Nausori International Airport (SUV), otherwise known as Luvuluvu, it's the second main airports in Fiji. It's 23km from the capital city, Suva, and the government is planning to build more facilities to accommodate more international and domestic destinations.
Other airlines that fly in and out of the airport include Fiji Airways, Fiji Link and Real Tonga.
---
Alternative Airlines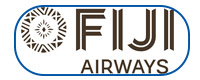 ---