Los Roques Airlines Tickets and Reservations with Alternative Airlines
Book Your Los Roques Airlines Flight Tickets and Find Some Amazing Deals
---
About Los Roques Airlines
Los Roques Airlines operates as a commercial air company, serving the tourist market in Venezuela.
The airline provides charter services and operates regional and international short-haul flights.
Charter routes are flexible to the needs of the passenger and can fly across Venezuela and the Caribbean islands. The airline operates from the National Airport of Caracas Maiquetia, and flies to airports approved by the INAC (The national Aeronautical Institute in Venezuela).
---
Check-In
Check-In at the Airport
The airline asks that you arrive at the airport 1 hour before arranged departure for domestic flights, and 1 hour and fifteen minutes for an international flight.
Check in closes 20 minutes before departure for a domestic flight, and 30 minutes before departure for an international flight.
The airport is 1/2 hour from the city of Caracas using the national highway; it is recommended to ask the Taxi driver to take you to the Terminal Nacional.
Check-In Online
Online check-in is not currently available for the airlines.
---
Baggage Allowance
Checked-Baggage
Los Roques Airlines, allows a maximum of 30 pounds/13 Kg per person for checked baggage. Baggage must not exceed 50 linear inches (Length width height)
Carry-On Baggage
Each passenger can carry on a small handbag to carry in the cabin. Please note that the aircraft do not have overhead luggage compartments. Carry-on must not exceed 10 pounds and the size must not exceed 33 linear inches.
Please note, excess baggage will be charged at the airport (1-30 pounds or an additional baggage).
---
Class Fares
Facilities
The airline can arrange your taxi transfer to the airport, as well as offering fully inclusive packages (excursions, hotels etc); you can find out more about booking a taxi or the other inclusive packages provided by Los Roques Airlines on its website.
Please note, no ticket is refundable, and changes are subject to the fee and type of ticket; this will be detailed at the time of purchase. The airline asks passengers to reconfirm reservations 24 hours before departure time.
What are seats like?
The airline is dedicated to providing a superior charter experience. Enjoy comfortable padded seating, with great views of the islands.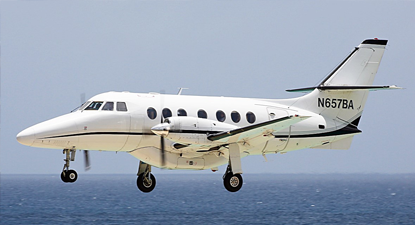 ---
Destinations
Because the airline offers charter flights, the routes and destinations can be flexible, depending on your needs. The airline will operates flights across Venezuela and the Caribbean islands.
---
Hub Airports
Los Roques Airport
Los Roques Airport is a small domestic airport on El Gran Roque island, which is in the Los Roques archipelago, just off the coast of mainland Venezuela. The airport is 81 miles north of Caracas.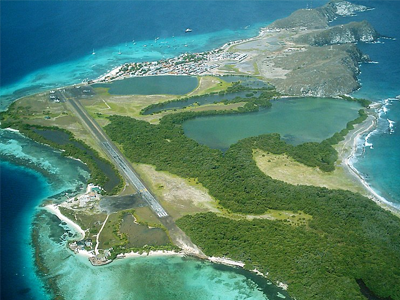 Image credit: Marianela Diaz
Maiquetia Airport
Simón Bolívar International Airport, or Maiquetía International Airport, is an international airport located in Maiquetía, Venezuela. The airport is 13 miles from downtown Caracas. Airlines that fly to the airport include Avior Airlines, Iberia, Mahan Air, Copa Airlines, Albatros Airlines, Air Europa, Air France, and Aeropostal.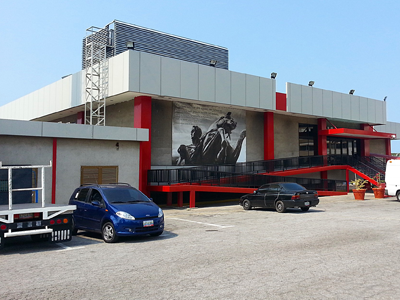 ---
Alternative Airlines
The following airlines fly to Venezuela from destinations across the world: