Alternative Airlines does not currently offer Katapult as a payment option through Alternative Airlines. However, if you're looking to book your flights today and pay back later, you'll be pleased to hear that we do offer lots of other payment plan options.
FIND OUT MORE ABOUT ALL OUR FINANCE OPTIONS
---
Buy Flights with Katapult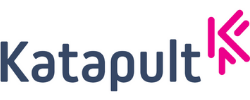 Katapult is a market leader in the lease to own market space. Available in the US, Katapult offers a simple, straight-forward, and stress-free lease to own payment option, to help shoppers acquire the products that they want or need. Katapult provides an ideal option for those who do not have a good credit score or have yet to build a credit history.
Katapult offers customers a lease to own payment service, with no long term obligation and options for customers to own the products of their choice. Transparent and fair, Katapult tells customers upfront how much they have to pay; there are absolutely no hidden fees or interest charged.
---
How to Buy Flights With Katapult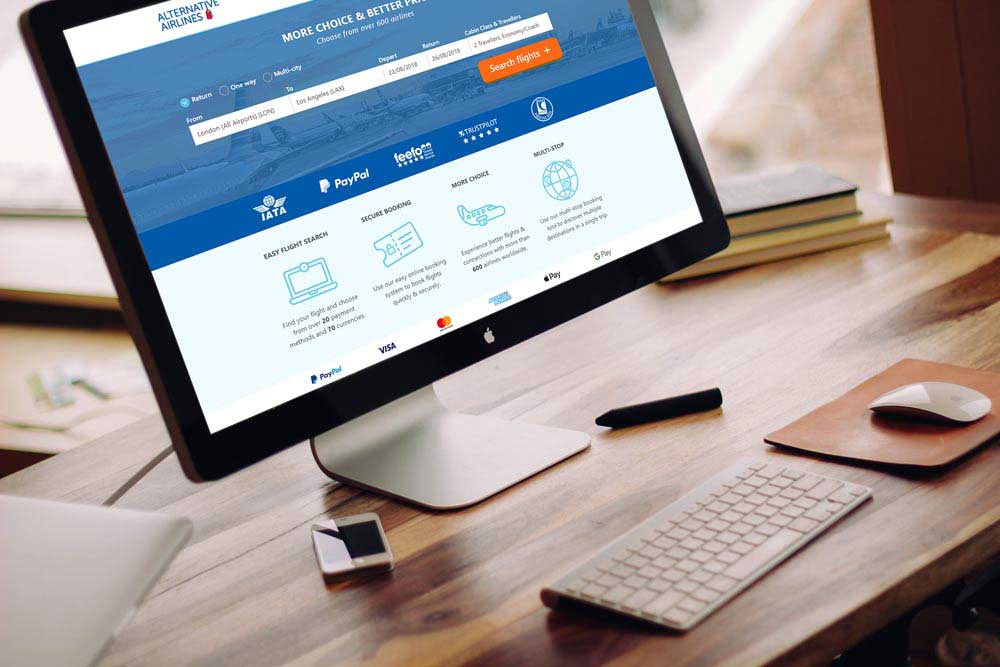 Katapult is only available in certain U.S. states. To be approved for a Katapult loan you must meet certain requirements. You must be above the age of 18, have a valid bank account, a valid Social Security or Taxpayer ID Number and a valid US postal address. More information can be found in the FAQ section below.
Follow the steps below to book flights and pay later with Katapult
1

Use the search bar at the top of the page to search for flights from hundreds of airlines around the world.

2

Once you've found the flights you're after, proceed to checkout. You'll be asked to enter your passenger details.

3

Then select Katapult as your chosen payment option.

4

Follow the instructions to complete your booking.
---
Katapult & Flights
Why use Katapult?
Through lease to own, shoppers make recurring payments for the use of the products you have selected, whether that's a household tool, automobile, or many other products. Shoppers have no long term obligation to continue the lease, and can return the product to Katapult at any point without any further obligation.
It is quick and easy to use Katapult. You can apply at any of the payment provider's partner stores, either online or in-store. If approved, you will be provided with a Katapult lease purchase agreement limit that can be used to lease to own the product that you're after. You have the option to acquire ownership of the product that you are leasing. There are lots of reasons why customers love to use Katapult, including:
1. Transparency
Katapult will always tell you upfront the total amount you'll pay, and that number will never go up. There is no interest charged, and there are no hidden fees. Not even for late payments.
2. Katapult is fair
Shoppers only need to pay a low initial payment at checkout. The earlier you pay off the total cost, the more you'll save.
3. Flexibility
Choose when you'll make your payments. Katapult will ensure that your payment plan aligns with your needs, based on your pay dates.
Looking to find affordable flights?
Unfortunately, lease to own is not an option which can be used to purchase flights.
However, if you're looking for an affordable option to help make booking flights more budget friendly, then Alternative Airlines can help. As well as ticketing a greater number of airlines around the world, we also offer lots of flexible payment plan options. With a payment plan, you only need to pay a small percentage of the cost of your flights upfront, then split the rest of the cost over time, whether that's a few weeks or a few months.
FIND OUT MORE ABOUT ALL OUR PAYMENT PLAN OPTIONS
---
Buy Flights With Katapult
FAQs
Who can use Katapult?
Katapult is currently only available in 46 states in the United States, including Washington DC. Katapult is not currently available in Minnesota, New Jersey, Wisconsin, and Wyoming. To qualify to use Katapult, you must also have: a valid mobile phone number that can receive SMS text, a valid US address, a valid Social Security or Taxpayer ID Number (ITIN), a valid email address, a valid credit or debit card to make payments (no prepaid or gift cards), and a valid photo ID showing you are 18 years of age or older.
Can I have more than one lease at one time?
Yes you can. For customers who make their payments on time, Katapult will say thank you by offering additional approval amounts. Thi can be used towards another lease purchase agreement.
How do I make Katapult lease to own payments?
Your first lease to own payment will be due at checkout stage. Recurring lease to own payments are then automatically charged to the card you provided at checkout.
Does Katapult charge interest?
Katapult does not charge interest. It offers a lease to own program, whereby customers are entering into a lease purchase agreement to lease products with an option to own. The lease purchase agreement is not a credit transaction. Therefore, lease to own payments do not include an interest rate or APR.
Can I use Katapult to book flights?
Lease to own helps to make it more affordable to own a product, with no obligation to own the product.
Flights are not currently available to book using a lease purchase agreement.
However, if you're looking for a cheaper option when it comes to booking flights, then Alternative Airlines can help. We offer lots of payment plan options, which let you split the cost of your flights into smaller, much more manageable payments, which are paid over time. Depending on the country in which you reside, our payment plan options include PayPal Credit, Afterpay, Klarna, Affirm, QuadPay, and many other options.