Search And Buy Iberia Last Minute Flights Why Alternative Airlines?
People really love booking with us
Don't just take our word for it, join countless others and discover why we have become the preferred choice for travellers globally.
What are Last Minute Flights?
Last minute flights are flights that are brought close to the departure date and time of the flight. Last minute flights are normally purchased a couple of days or weeks before the flight departure date, however, they can be brought on the day of the flight. These flights are commonly popular among business travellers who need to travel urgently to attend business meetings in another country. Although last minute flights don't promise cheaper flights, you can find some great deals on last minute flights as airlines need to fill the empty seats on the aircraft.

Did you know that you can purchase last minute Iberia flight tickets here, at Alternative Airlines? We've created a handy guide showing you how to book Iberia last minute flights. Follow the simple steps and be packing for a spontaneous flight tomorrow!

At Alternative Airlines, the majority of our e-tickets are sent to you instantly or within 2 hours via email. Please note, when booking last minute flights, in some cases it might take up to 24 hours to receive your e-ticket.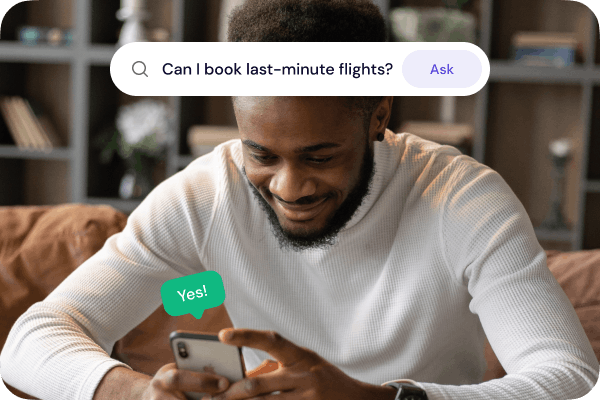 How to Book Last Minute Flights with United Airlines
Search for flights
At the top of the page, use our search form and begin to fill in the departure and arrival destinations, along with the dates you wish to travel, number of passengers and cabin class. When booking through Alternative Airlines you can choose to fly a return, one-way or multi-city. Press 'Search Flights', once you're ready.

Select your preferred airline
If you're looking to fly with a specific airline, use the airline filter and select Iberia to narrow down your search.

Pay your way
Once you've found the perfect last minute flight for you, confirm your selection and proceed to booking. Here, at Alternative Airlines you can secure your last minute flight with any of our 40+ payment methods including Klarna, Affirm, Crypto, Apple Pay and many more!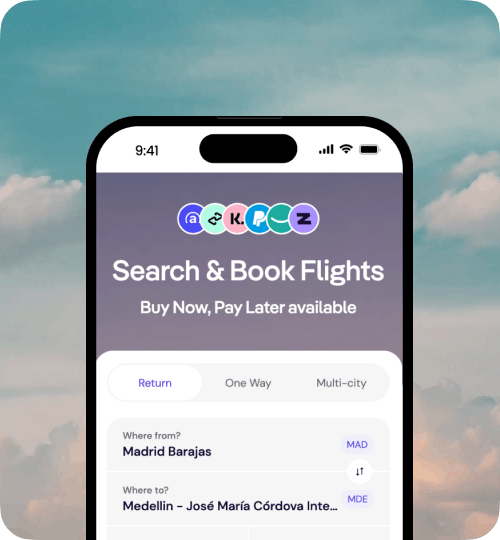 Popular Last Minute Flight Routes with Iberia
Iberia flies to over 25 domestic and over 65 international destinations across the Americas, Africa, Asia and Europe. Popular last minute flights tend to take place from its hub in Madrid to European and South American destinations. This includes:
London Gatwick ✈ to Barcelona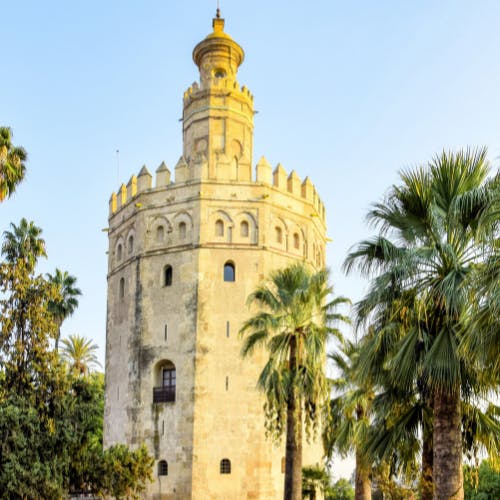 Last Minute Flights Tips
There are some tips and tricks to finding the cheapest last minute flight deals with any airline. You'll want to consider which destinations you'd like to fly to, what dates you can fly and the time of your flight. Follow our tips below to find the best flight for you.

Flexible Destinations
A top tip when booking last minute flights is to be open-minded about where you plan to travel. This way you can find fantastic deals on last minute flights. If you're looking to spend time on the beach, why not hop on a plane to Sevilla or Barcelona? if you're looking to spend time wandering in a city, fly to Prague or Budapest!

Flexible Dates
Another trick when booking last minute flights is to be flexible with the dates you plan to fly out. You may find that it's cheaper to travel a day or two before than you had originally planned.

Night Flights
Another tip when buying last minute flights is to book flights that depart late at night. Night flights are seen as less desirable so airlines tend to lower the prices of these flights to encourage passenger to get on the flight.
Last Minute Flights with Iberia FAQs
Where can I book Iberia last minute flights?
Are last minute flights cheaper?
Can I finance last minute flights?