Ghadames Air Tickets and Reservations with Alternative Airlines
Book Your Ghadames Air Flight Tickets and Find Some Amazing Deals
---
About Ghadames Air Transport
Ghadames Air Transport is a Libyan Airline that flies to Istanbul, Tunis and Khartoum. The airline is based in Tripoli Mitiga Airport in Libya. The airline was originally founded in 2004, although it is now classed as a 'Restarting' airline.
---
Ghadames Air Transport Fleet
The Ghadames Air Transport fleet has previously included 2 x Airbus A320 and 2 x McDonnell Douglas DC-9.
---
Class Information
Ghadames Air Transport currently only offers one cabin class on its flights. This is due to the size of the aircraft it operates, meaning that they are small and only provide a economy class. The seats are regularly spaced out, giving enough personal space for a comfortable flight.
---
Alternative Airlines to Ghadames Air Transport
Please click on the logos below to find out more about airlines that fly similar routes to Ghademes Air Transport:
---

Ghadames Air Transport Hub Airport
Tripoli Mitiga International Airport
Tripoli Mitiga International Airport is an airport located 8km from Tripoli, Libya. Several airlines operate from the airport including Afriqiyah Airways, Buraq Air, Libyan Wings and Medavia.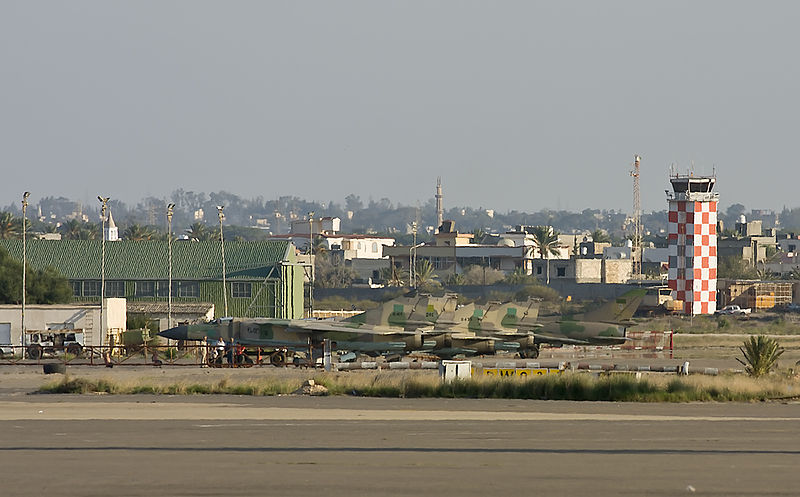 Photo credit: Rob Schleiffert
---