Buy Flights From Sydney to Wagga Wagga Why Alternative Airlines?
People really love booking with us
Don't just take our word for it, join countless others and discover why we have become the preferred choice for travellers globally.
Buy Flights from Sydney to Wagga Wagga
Wagga Wagga is a regional city in New South Wales, Australia. The city is not close to any other major Australian city meaning some form of transportation will be needed to get between the 2 if necessary. The city is served by both national rail and highway services, however, the quickest and long-distance option is flying. Wagga Wagga Airport serves the city, offering direct connections to 3 cities across Australia. Continue reading below to find out which airlines are available on the Sydney to Wagga Wagga route. Our handy guide is here to help, take a look at our list of popular FAQs!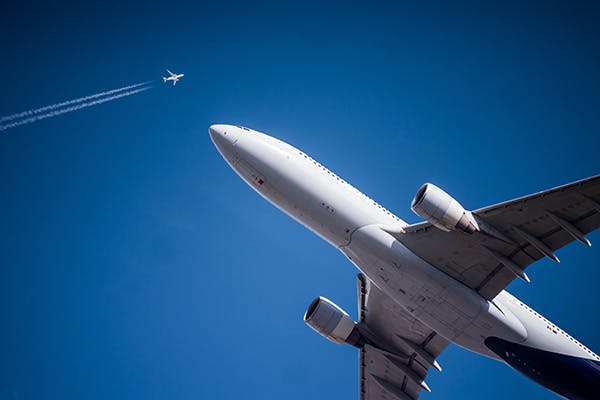 Sydney to Wagga Wagga Flight Information
Sydney (SYD) ➡ Wagga Wagga (WGA)
Wagga Wagga (WGA) ➡ Sydney (SYD)
All flights from Sydney depart from Sydney Kingsford Smith Airport and it is likely that the services will depart from the airport's domestic terminal. However, we recommend checking with your airline to avoid arriving at the wrong terminal in Sydney. Sydney Airport is the busiest airport in Australia and Oceania, handling around 43 million passengers annually. The airport is served by a range of domestic and international carriers including Qantas, Rex Regional Express, JetStar, British Airways, Etihad Airways, Cathay Pacific and more.

Top Tip: Visit our Domestic Flights in Australia page to find out about all domestic services available.

Which airlines fly between Sydney and Wagga Wagga?
Currently, only 2 airlines offer services between Sydney and Wagga Wagga, these are:

Route frequency: There are usually 6 flights a day between the 2 (3 x Rex & 3 x Qantaslink)

Ticket price: AUD $200 return

Flight time: 1hr 5 minutes (direct)

Departure Airport: Departing from Sydney Kingsford Smith Airport is a very easy experience. The airport is served by both local Sydney rail connections and bus connections allowing you to arrive on public transport. There is an abundance of car parking, taxi and car rental facilities available if you would prefer a private transfer. The airport is only around 8 km away from the downtown business city centre.

Arrival Airport: Located just under 11 km from Wagga Wagga, the airport is a smaller domestic one. There are no public transport options serving the airport, meaning private options such as taxi or car hire will be required.
Start searching for your Sydney to Wagga Wagga flights with Alternative Airlines by using the flight search tool at the top of the page.

Did you know? We accept the Australian Dollar on bookings with us!
FAQs
Are there stopover options?
What is the flight time from Sydney to Wagga Wagga?
How far is Sydney from Wagga Wagga?
What travel documents will I need?
Which other cities have services to Wagga Wagga?
What is a domestic flight?
When should I arrive at the airport?
Can I pay in Australian Dollars?
How do I book flights from Sydney to Wagga Wagga?
Can I pay for my flights in instalments?