Cheap Flights in October 2022
Want the best deal on flights in October 2022? Alternative Airlines is a flight search and booking site that has great prices on flights from more than 600 airlines worldwide? Flying to Los Angeles? New York? London? Paris? The Maldives? Or, somewhere completely remote in South America or Africa? It doesn't matter where in the world you're flying to or where you're flying from — we have flights at great prices from airlines all over the world and let you pay with a choice of over 40 payment methods and 160 currencies.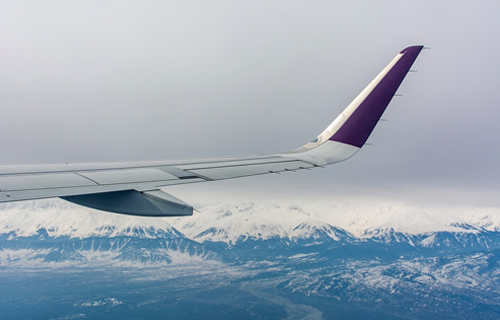 ---
Buy Cheap Flights in October with Alternative Airlines
Although it always depends on where you're flying to and from, on average, October is generally one of the cheaper times to fly in the year. In western parts of the world, the summer holidays have ended, when most people usually take their annual break. And in other parts of the world, October is very rarely a high season for travel.
If you plan to travel in October and are budget-conscious, you're probably thinking that this is great news. But, even with flights being cheaper than most other months, you still don't want to pay more than you should, right?
That's why, at Alternative Airlines, we've got a few tips, tricks and features on our site to help you find the cheapest flights in October.
---
Tips for booking cheap flights in October 2022
Our cheapest calendar will find you the cheapest dates
Our cheapest dates calendar is perfect if you know that you want to travel in October but you're not bothered about the exact dates.
When you open our calendar, each date will be colored from red to green (as seen below).
Dates that are colored in green are the cheapest, whereas dates that are colored red are the most expensive.
Using the calendar can save you a lot of time and hassle, as you'll be able to ignore the dates that are most expensive without even having to run a search.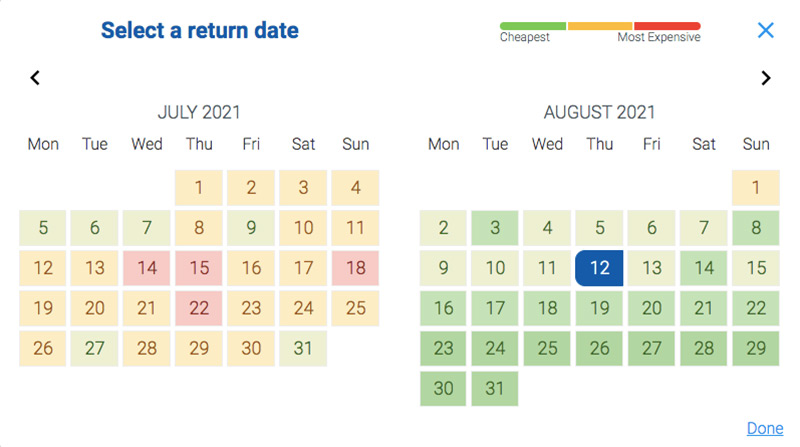 Sorting by Lowest Price
Once you've decided on the dates that you want to fly on, you can sort the flight results so that the lowest priced flights appear at the top, with flights gradually becoming more expensive as you scroll down.
Tip: the lowest-priced flight isn't always the best flight. Some of the cheapest flights might add an extra 5+ hours onto your journey. So, when selecting a flight, you'll need to ask yourself whether a longer itinerary is worth saving money on.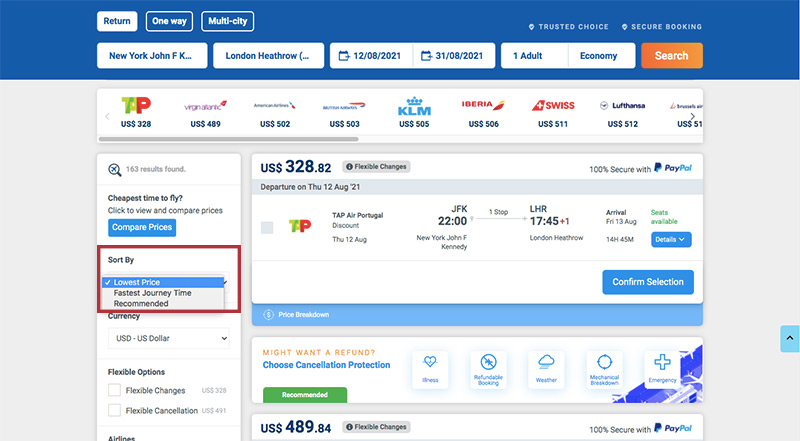 Lowest price on your favourite airline
Have a favorite airline? Great. Use our banner (highlighted in red) to quickly find the cheapest flights on that airline. Similar to the 'sort by lowest price' feature, when you click on an airline in the banner, all the cheapest flights appear at the top of the search. The only difference is that we'll also filter out flights from all other airlines so that you can focus on finding flights on your favorite airline.
The banner is also a great way to compare the cheapest flight on each airline.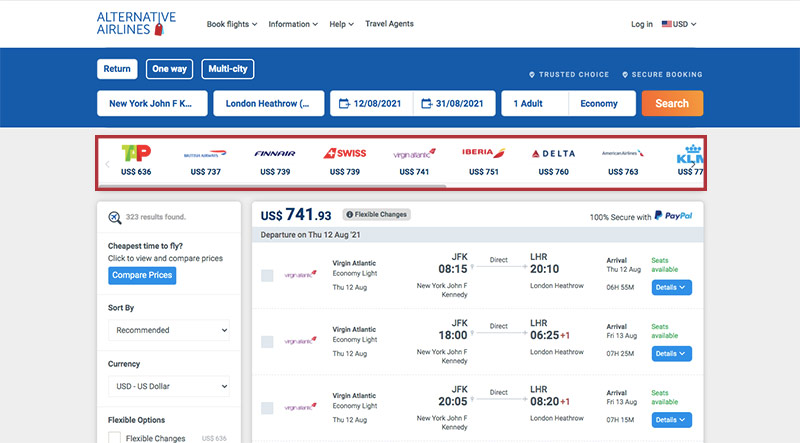 Spread the cost of your flights over time
Spread the cost of your flights over time with one of our buy now pay later/finance payment options. Although it won't make the total price of your flight cheaper, it can definitely make it more affordable.
We offer a load of different buy now pay later options, from the option to pay back the cost of your flights in 4 payments over 6 weeks, to long-term installments and everything in between!

---
How to find and book cheap flights for October 2022
Need help booking your flight and finding cheap flights on our website? Follow our step-by-step guide below.
STEP 1
To search for your flight:
Enter the destinations that you want to fly between
Enter the date(s) that you want to fly on (this is where you can use our cheapest dates calendar)
Select the number of passengers you're searching for
Select your cabin class
Click 'Search flights'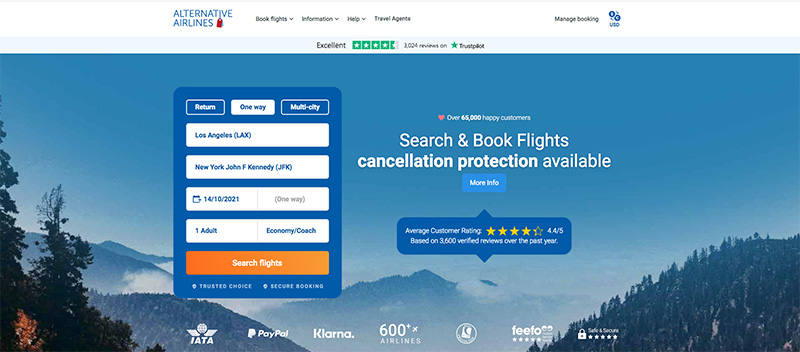 STEP 2
With the click of a button, we'll scan flight options from over 600+ airlines and show you all available flights for your search.
To help you find the cheapest flight, you can 'sort by' lowest price or, click on one of the airline logos on the banner on the top of the page to find the cheapest flights for that airline.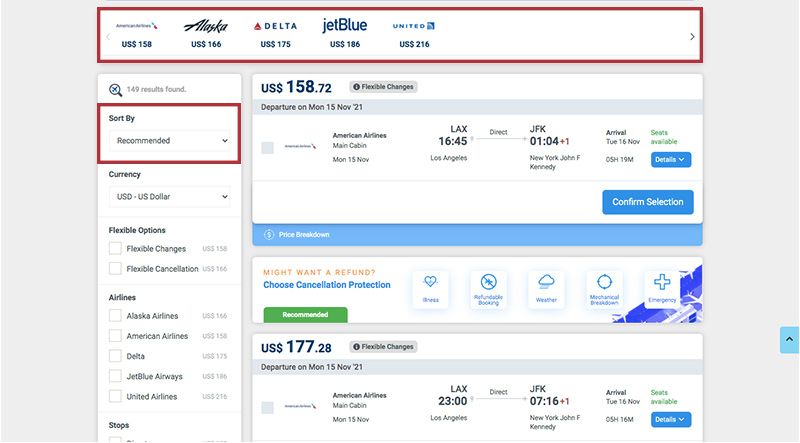 STEP 3
Once you've picked your flight, you'll just need to enter the details for each passenger on your flight and select a payment method.
We've got lots of different buy now, pay later options on our site that can make your flight much more affordable and easier to pay back.
Once you've selected your payment method, hit proceed to payment to make your payment and buy your flights!