Buy Flights Using Theta
Book your flights today and pay with Theta (THETA) Why Alternative Airlines?
People really love booking with us
Don't just take our word for it, join countless others and discover why we have become the preferred choice for travellers globally.
Buy Flights using Theta
Search and book flights using THETA through Alternative Airlines, along with 70+ other crypto options. Use the search form at the top of the page to begin.

Theta is a decentralized video delivery network. It's on a mission to use a range of blockchain-enabled solutions to try and solve some of the problems facing the traditional video-streaming sector. As well as speeding up video streaming times and increasing accessibility around the world, thanks to its decentralized structure revenue is able to flow back to the content creators more effectively.

What is the THETA coin?
Theta introduced two native cryptocurrencies to play a central role in running the operations on its blockchain. The THETA coin is used for voting on changes to the protocol. The TFUEL coin is also used for executing transactions.
How to buy flights using Theta?
Search for flights
To begin your flight search, enter your desired travel destinations, preferred travel dates, and the number of travelers into the search bar located at the top of the page. Kick off your search by clicking the 'Search Flights' button. Once you've discovered flights that align with your preferences, confirm your selection by clicking 'Confirm Selection' to proceed with your booking.

Select Cryptocurrency
After you've completed the passenger details, scroll down to explore the various payment options provided by Alternative Airlines. If you'd like to make your payment using Theta, start by selecting the 'Cryptocurrency payment' option.

Select THETA
Choose 'Theta (THETA)' as your preferred cryptocurrency payment method. Once chosen, a checkmark will appear next to your selection. To complete the transaction, simply click the 'Confirm Payment' button located at the bottom of the page.

Book your flight with Theta
Simply follow the instructions displayed on the screen to complete your flight payment using Theta. Once the payment is processed, we'll promptly send you your e-tickets. Booking a flight with THETA is a straightforward process, and you're all set for your upcoming journey!

If you would rather to use different Cryptocurrencies like Bitcoin, Tether, Dash, Ethereum, Litecoin, UTK, or CRO to buy your flights, you can click on the provided links to learn more about how to do so.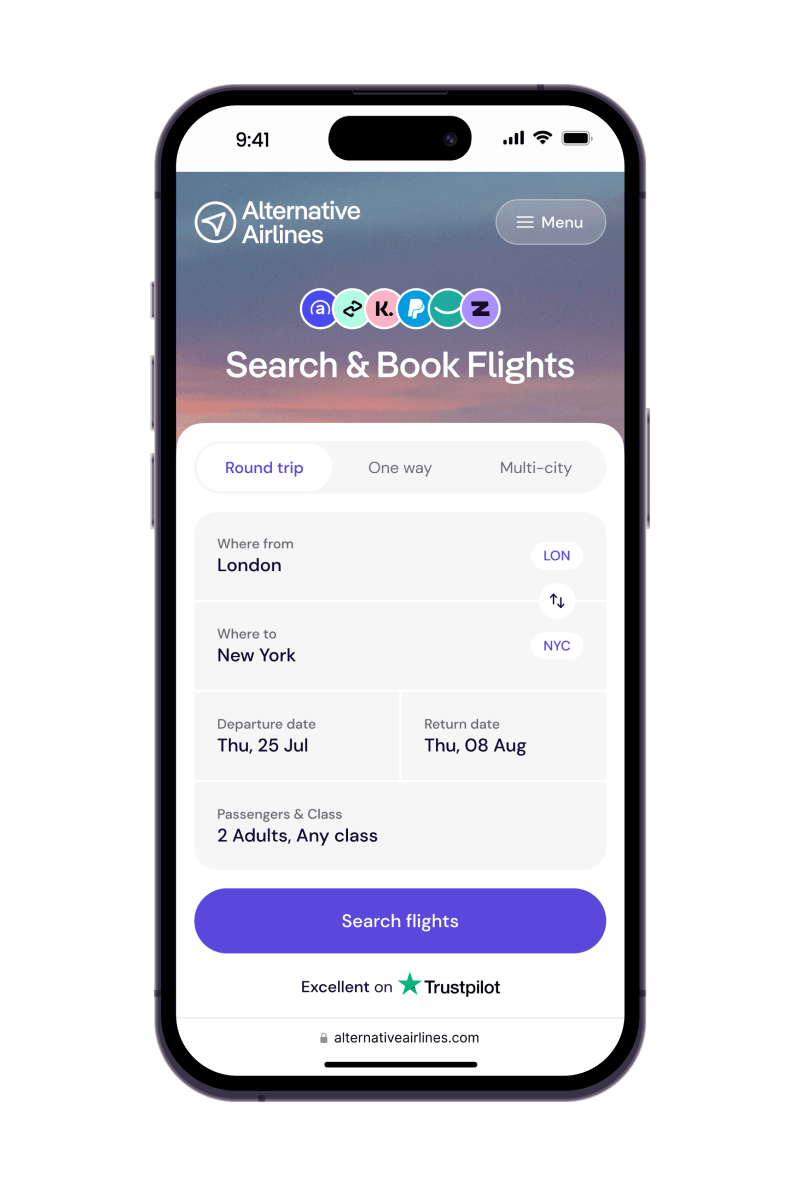 Theta for Flights FAQS
Can I book flights using THETA?