Buy Flights using THETA

Search and book flights using THETA through Alternative Airlines, along with 70+ other crypto options. Use the search form at the top of the page to begin.
Theta is a decentralized video delivery network. It's on a mission to use a range of blockchain-enabled solutions to try and solve some of the problems facing the traditional video-streaming sector. As well as speeding up video streaming times and increasing accessibility around the world, thanks to its decentralized structure revenue is able to flow back to the content creators more effectively.
What is the THETA coin?
Theta introduced two native cryptocurrencies to play a central role in running the operations on its blockchain. The THETA coin is used for voting on changes to the protocol. The TFUEL coin is also used for executing transactions.
---
How to buy flights with THETA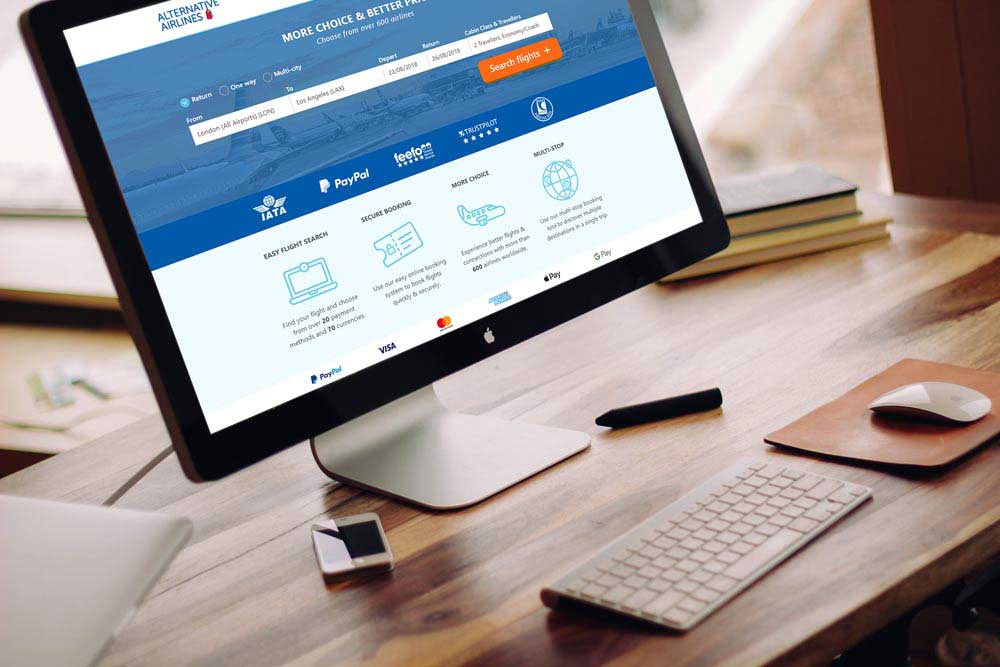 Follow thse 3 simple steps to book your flights and pay using THETA.
1

Use the search form at the top of the page. Enter your departing and arriving airport, travel date(s), the number of passengers and your cabin class. Then press 'search flights'.

2

We'll display all the flight options for your search. You can always alter your dates of travel to compare alternative flights. Select the flights that you want.

3

Complete the passenger details page, including adding any extras, such as extra baggage or cancellation protection to your booking. Proceed to checkout and connect your crypto wallet with our cryptocurrency provider, Coingate. To use Theta, all you have to do is select THETA as your payment method.
---
Theta (THETA) and Flights
FAQs
How does Theta work?
As it stands today, content delivery networks (CDNs) are paid to deliver video stream content to end-users. But there are major restrictions as a result of the geographical location of these CDNs, which can't can't keep up with increasingly high-quality streams. CDNs lack reach, which causes video buffering and very high load times for video streaming in many parts of the world.
Alternatively, Theta motivates its global pool of users to offer their spare computing resources to relay videos, and therefore increasing the quality. Users are motivated by rewards. As more users join the Theta network, more computing resource becomes available - therefore improving the streaming quality of the videos on the network even further.
Why use Theta?
If you're a content creator, then Theta may appeal as it offers greater control over video streaming and the monetary system used to reward users. If you're an investor, Theta may also appeal if you believe in the evolving future of shared video streaming platforms.
Can I book flights using THETA?
Yes you can, when you book through Alternative Airlines. We offer a wide range of over 70+ cryptocurrency options, including THETA. Some of our other popular cryptocurrency options include Bitcoin (BTC), Ethereum (ETH), Litecoin (LTC), Dash and Ripple (XRP). We also offer many other cryptocurrency options, including Theta. You can use our search form at the top of the page and begin searching for flights to checkout using cryptocurrency today!
Discover all our cryptocurrency options