Buy Flights using FTX Token (FTT)

You can search and book flights using FTX Token (FTX) with Alternative Airlines. We make it quick, simple and easy to book flights with any airline while paying the way you want, including with cryptocurrency. Select from our range of cryptocurrency options, whether that's Bitcoin, Ethereum, FTX, or one of our other 70+ crypto options. Use this guide to find out more about how to book flights using FTX.
FTX is a cryptocurrency exchange and is among the world's largest crypto exchanges. FTX was built by traders, for traders and aims to improve the imperfections of other crypto exchanges. It strives to develop an industry-leading platform that is robust enough for professional trading as well as being supportive to first-time traders.
The crypto currency of the FTX trading platform is FTT.
---
How to buy flights with FTX Token (FTT)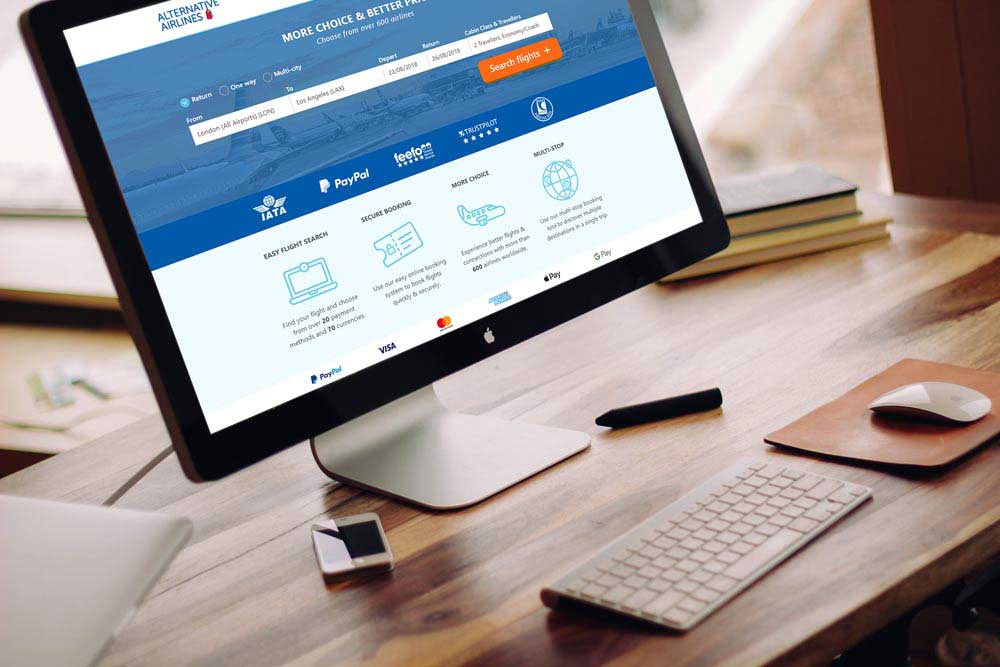 It's remarkably easy to book flights using FTX Token (FTT). All you need to do is to follow these 3 simple steps:
1

Start by using the search form at the top of the page by inputting the following information: your departing and arriving airport, travel date(s), number of passengers travelling and your preferred cabin class. Once you've completed the fields, hit 'search flights'.

2

We'll then showcase all the available flight options. You can change your travel dates to view alternative flights and select your preferred flight.

3

Complete the passenger details page, such as adding any extra services such as extra baggage or cancellation protection. At checkout, you can then connect your crypto wallet with our cryptocurrency provider, Coingate. To use Elrond eGold, all you have to do is select FTT as your payment method.
---
FTX Token (FTT) and Flights
FAQs
Why is FTX popular?
The FTX is popular with cryptocurrency investors who are looking for low fees and advanced trading features. A major attraction of FTX is the low trading fees. It also offers a large number of cryptocurrencies, over 275, which is far more than most other exchanges.
Who founded FTX?
Headquartered in cryptocurrency-friendly Hong Kong, FTX was co-founded by Gary Wang, Sam Bankman-Fried and Nishad Singh; they're trading and technology veterans, having previously worked in Wall Street and companies such as Facebook and Google. The team felt that the cryptocurrency space was missing a professional-grade trading platform.
What is the currency code for FTX?
The currency code for FTX is FTT.
Where can I book flights using FTT?
You can use FTT for flights when you book through Alternative Airlines. We offer 70+ cryptocurrency options, including FTT. Some of our many other cryptocurrency options include: Bitcoin (BTC), Ethereum (ETH), Litecoin (LTC), Dash, Ripple (XRP), Digibyte (DGB), Tether (USDT), UTK, Hedera Hashgraph, Holo and CRO, Basic Attention Token (BAT), and Aragon and Algorand and BitTorrent as well as many other cryptocurrency options.
What alternatives are there to FTX?
If you're new to crypt, Coinbase may be a good alternative. Coinbase is an exchange with an easy-to-use design. Its platform includes lots of educational content, which lets you earn free crypto for completing lesson modules! Here at Alternative Airlines, you can also access many of your favourite cryptocurrencies through Coinbase, one of our crypto partners, and use any of these coins to pay for your flights.