Unfortunately, we do not currently offer Slice as a payment method. However, if you are looking to pay for flights over time, you'll be pleased to hear that we do offer lots of other payment plans and financing options.
---
Buy Flights with Slice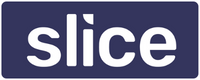 Slice is a fintech finance provider in India, offering a payment solution to India's millennial shoppers. Shoppers can split the cost of their online purchases over 3 months, without any extra charges or hidden fees.
The company aims to build a smart, simple and transparent financial platform. Key benefits of using Slice include personalisation and superior customer service. What's more, customers can enjoy up to 2% cashback on every transaction.
With over 5 million customers, Slice is one of the fastest growing credit providers in India. Keep reading to find out more about booking flights and paying with Slice.
---
How to Buy Flights With Slice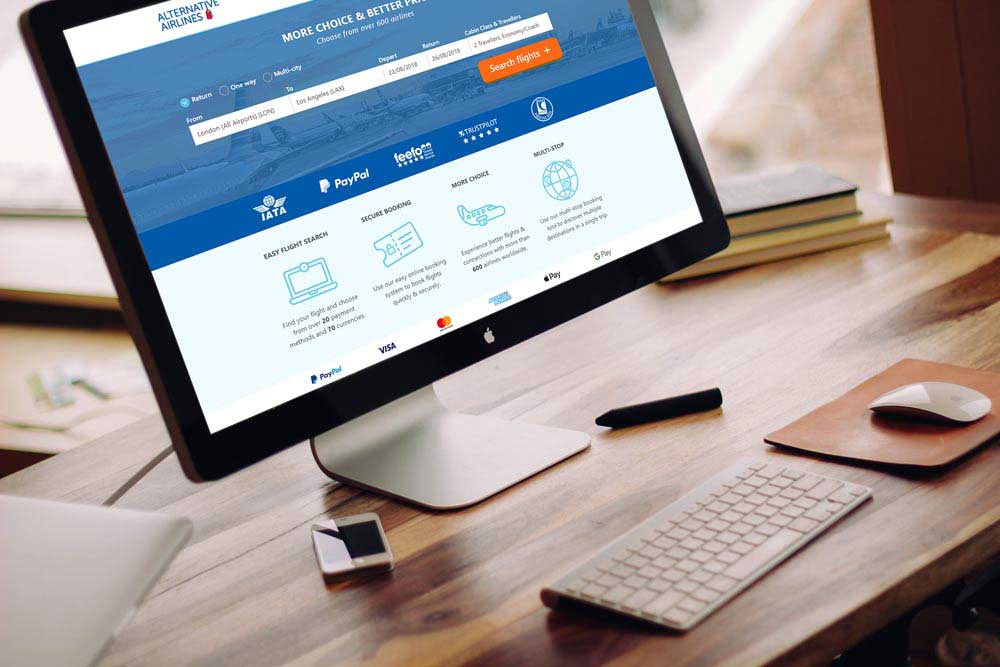 Follow these simple steps to book your flights through Alternative Airlines and pay using Slice:
1

Search for flights from over 600 global airlines using the search form at the top of the page.

2

Find the flights you want then complete the passenger details page.

3

Select 'Slice' as your chosen payment option at checkout. If you haven't already, you'll need to create an account with Slice and get approved.

4

When your flights are confirmed, we'll send you your e-ticket. All you have to do then is to enjoy your flight and pay back over time.
---
Slice & Flights
With Slice, you can spread the cost of your flights over time. Rather than paying the full cost today, you can 'slice' the cost into three equal payments and pay over three months. Slice takes the hassle and stress out of spending. Pay for what you want today, without the pressure of having to pay the full amount upfront.
No matter which airline you book your flights with, you can pay later when you book through Alternative Airlines. Although Slice isn't currently available, we do offer lots of alternative payment plan options. Visit our buy flights on finance page to find out more.
Why use Slice?
Slice offers a new way for millennial shoppers in India to make payments and manage their finances. It's one of the growing credit providers in the country, with a reputation for offering reliability, transparency and excellent customer service. Here are some of the top reasons to use Slice:
Enjoy rewards
Slice users can enjoy up to 2% cashback on every transaction. With 'slice spark', you can also receive new deals every week.
No hidden fees​
With Slice, there are no hidden charges, no annual fees and no joining fees. You can set up and create an account in no time.
No credit check
You can use slice if you reside in India and are above the age of 18. No credit check required. Full eligibility criteria applies, visit Slice for full details.
Easily manage your spending
Slice's app makes it easy to manage your finances, including making payments and viewing pending payments.
---
Slice & Flights
FAQs
What is Slice?
Slice (formally SlicePay) is an app-based credit provider that targets young professionals and millennials within India. The company was founded in 2016 and is based in Bangalore. The company, along with its partner Visa, launched the 'slice card' in 2019, to allow users to make both online payments with most merchants that accept Visa.
Who can use Slice?
Slice is available across India. You can use slice if you reside in India and be above the age of 18. Full eligibility criteria applies, see Slice for full details.
How long does it take to be approved by Slice?
The approval time can vary. Verifications need to be made on numerous factors. The turnaround time for approval is usually under 2 hours. You will not be able to make any transactions with Slice until you are approved.
Is Slice safe to use?
To keep your personal information safe, Slice uses state-of-the-art security software. To ensure safe transactions, the company has partnered with leading banks and financial institutions.
Can I use Slice with Alternative Airlines?
Unfortunately, Slice isn't currently available with Alternative Airlines. However, we do offer lots of alternative payment plan options, which are available depending on the country in which you reside. Some of our payment plan options include Spotii, Zip, Afterpay, Klarna and Affirm, as well as many others.
What are the alternatives to Slice?
Slice isn't currently available at Alternative Airlines, but there are other options available that offers similar service: