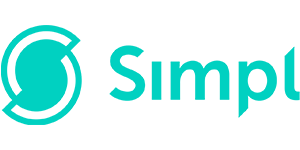 Simpl isn't currently available at Alternative Airlines but we have other similar offers available for you to buy your flights now and pay at a later date.
You can try paying with Afterpay, Affirm or Zip? These are similar payment options where it allows you to spread the cost of your flights in installments. Looking for other options still? Check out our other financing options available too:
BUY NOW PAY LATER/FINANCING OPTIONS
---
Buy flights using Simpl
Looking to spread the cost of your flights to utilise the flexible payment plans available? You've come to the right place for that! At Alternative Airlines, we offer flights from over 600 airlines including international airlines as well as niche domestic carriers. Offering you a fast, easy and convenient flight booking experience.
Choosing to pay with Simpl means you can split your payment into three equal, interest-free payments across a total of three months. Payments will be taken from your account automatically at the due date, so you won't need to worry about forgetting to pay.
Paying with Simpl means you'll gain control over the purchase, enjoy a safe and secure purchase and there won't be any interest or hidden charges applied to you.
---
How to buy flights with Simpl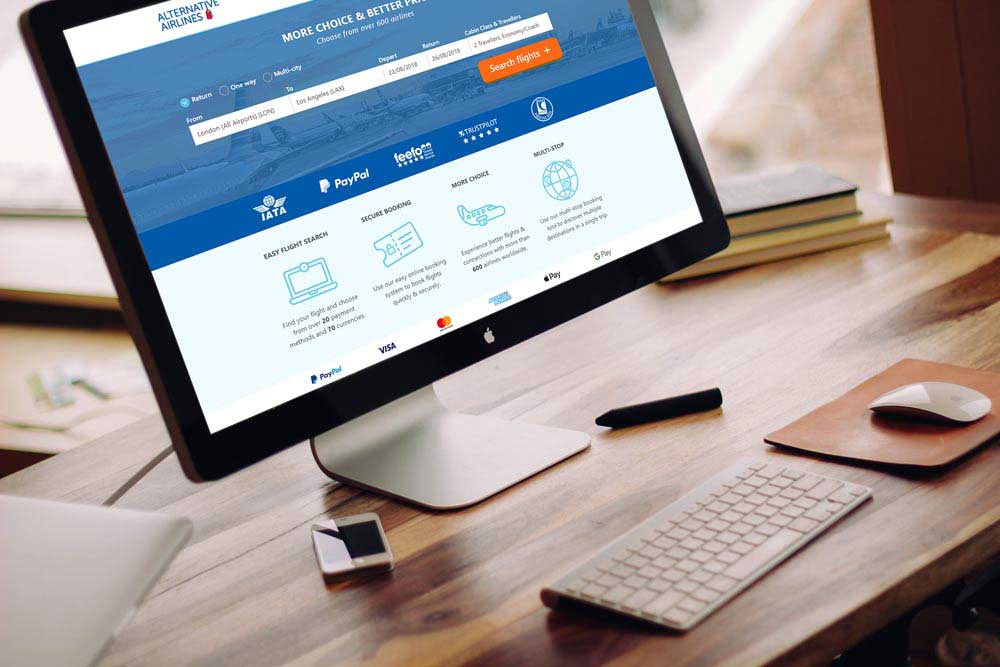 Your are only a few click away from booking your next flight with us using Simpl. Just need to follow the steps below:
1

Fill in the search form with the departing and arriving airport, select your travel dates, cabin class to get started with the search.

2

All flights available for your route will be shown and you just need to select your preferred option.

3

Select Simpl at checkout and sign in to your account to get your loan.

4

When your loan is approved and the ticket is confirmed, we'll send you your e-ticket. All you have to do next is to pay back your loan and enjoy your flight.
---
Simpl & Flights
Simpl is a payment provider launched in 2015 and based in Bangalore, India. It offers customers to buy goods/services now and pay the full cost at a later date.
Simpl offers customers 'Pay in 3', which is essentially splitting the cost of the flights into three equal, interest-free payments with no hidden fees on top.
Payments is taken automatically from your account, so you won't need to worry about forgetting to pay. Unfortunately, you won't be able to pay early or make a manual payment before the due date.
---
Simpl Flights

FAQs
What is Simpl?
Simpl is a Buy Now Pay Later (BNPL) solution available in India, allowing you to purchase goods/services now without having to pay for the full cost.
The total cost for the goods/services can be split into three instalments across three months. There is no interest and hidden fees applied to your loan, so the total cost at checkout is all you pay after the three instalments.
How can I use Simpl to pay for flights?
To use Simpl for your flights, you simply need to select the flights you wish to fly on and select Simpl at checkout. Then you'll need to sign-in/ create an account with Simpl to apply for a loan.
You'll be able to spread the total cost of your flights into three equal payments with no interest or hidden fees.
Over what period do my flights need to be paid back?
You will need to pay back in three installments after 2 months after your purchase.
Is Simpl available worldwide?
Simpl is only currently available in India.
Do I need to be a certain age to use Simpl?
Yes, you must be at least 18 to use Simpl.
Does Simpl check my credit score?
No, whether you could use 'Pay In 3' depends on your previous record with Simpl to determine if you're eligible.