Book Cheap School Holiday Flights

2022 school holiday dates are in the calendar. So now is the time to book your break. Flight prices can increase dramatically the closer it gets to the departure date, so get in early and get your flights booked.
No matter which school break you're looking to book flights for, Alternative Airlines can help. We offer lots of ways to help you find and book cheaper flights (including flight discounts and promo codes!), as well as many payment plan option to help you spread the cost of your flights over time.
February Half Term Flights
Summer Break Flights
October Half Term
Use this guide to discover all the ways you can search and book cheap school holiday flights.
---
How to Book Cheap School Holiday Flights
Follow our top tips below to descover how you can save on your flights away.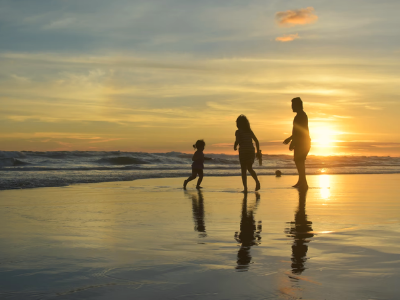 Book Now, Pay Later & Finance
Okay, so our payment plan options might not make the total price of your flights 'cheaper'...but they can make booking your airfare much more affordable, by spreading the cost over time. Instead of paying the full amount today, you can break up the cost into more manageable weekly or monthy payments. What's more, many of our shorter-term payment plan options are interest-free — you only pay the cost of your flights (that you see at checkout), without any extra costs or hidden fees.

Whether you're booking flights for two or for your whole family, spread the cost over time. Our payment plan options include Afterpay, Affirm, Klarna, Laybuy and Zip. Book flights with any of the 600 airlines that we ticket, to any destiantion that you want, and select one of our payment plan options at checkout.
DISCOVER ALL OUR PAYMENT PLAN OPTIONS
Searching for deals and discounts for your school holiday flights? Head over to our discounts and promo codes page to discover all our latest deals. These codes can be applied no matter which airline or route you book — whether that's to the Maldives with British Airways or Majorca with Ryanair.
VISIT OUR PROMO CODE AND DISCOUNTS PAGE
Use Our 'Cheapest Flights' Search Filter
Top Tip: After you have completed a flight search, click on our 'cheapest flights' filter to sort the search results by the cheapest flights. This is a quick hack to ensure that the cheapest flights are dispayed first.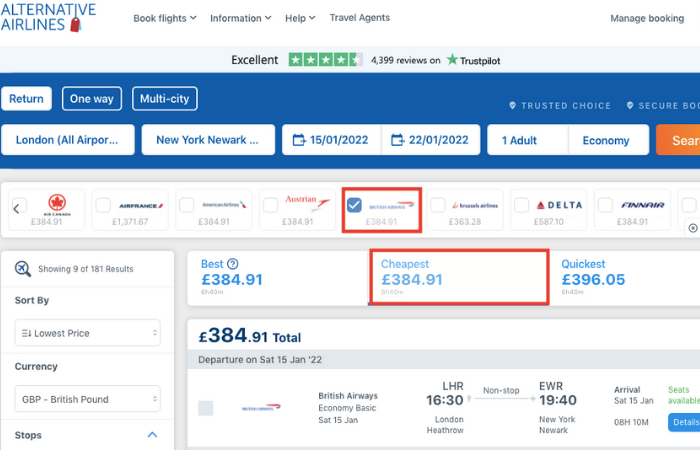 ---
Cheap School Holiday Flights
FAQs
Are school holiday flights more expensive?
You may find that the price of flights increases during public holidays and school holidays, due an increase in demand. Airline pricing works on a supply and demand basis. Many parents are forbidden from taking their kids out of school during term time. So during school breaks, spring break or during the summer break, for example, there is a massive increase in families looking to travel abroad. This can result in airline boosting up the price of their flights.
Is it expensive to fly abroad during the school holiday?
During peak periods, the price of flying abroad can increase. This is especially true during the spring and summer break. In the UK, for example, most students will take a break from school during the summer, some time between July and September. Thanks to the warmer weather and promise of sun, sea, and sand, there can be an increased demand to fly to popular holiday destinations such as Spain, France, Greece and Portugal.
However, there are a lot of factors that can determine the cost of flights. This includes the airline you're flying with, you ticket fare, and how early or late you book your flights. If you book your flights abroad early for your school holiday break, you may find that the flights are a lot more affordable.
Where to go during the October break?
Want to escape the cold and head somewhere bright and warm? Book a family getaway and fly to the Caribbean. It might mean flying a little further afield to be able to chill on the beach, but when you book your flights through Alternative Airlines you can spread the cost over time.
Where can I book cheap spring break flights?
Spring is the perfect time to fly abroad. Head to Europe, where temperatures are warming up and there is an abundance of spring flowers. Here at Alternative Airlines, we have lots of ways to help you find cheaper flights. You can also spread the cost with one of our payment plan options. Use this guide to help you find the perfect flights for you.