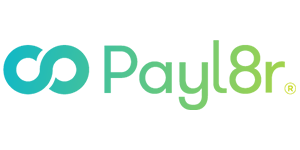 Payl8r isn't currently available at Alternative Airlines. however, there are other buy now pay later options available for your flights.
You can also use similar providers including, but not limited to, Affirm, PayPal Credit, Afterpay, Sezzle and Klarna. These are identical to Payl8r, where you can split the cost over time. Otherwise, check out all of our buy now pay later options:
BUY NOW PAY LATER/FINANCING OPTIONS
---
Buy flights using Payl8r
If you want to buy your flights in instalments, to make it more affordable for your trip, Alternative Airlines offers tickets from over 600 airlines. Airlines range from the big global airlines to the niche domestic carriers to international cities and remote areas. We also give our customers a fast, easy and convenient flight booking experience.
By choosing Payl8r as a payment method for your flights, you are entitled to these benefits:
Speedy
Speedy offers you the option to pay back the full cost within 30 days with zero interest. You'd be able to get your loan approved within a minute, but it's usually instant approval. The period required to pay back the full cost is shorter than the other options but you'll benefit from not having to pay any interest on top of the actual flight cost.
Split
Split is the option for you to divide your full cost into 3, 6, 9 or 12 months, giving you the flexibility to pay back over a period of time making it more affordable to travel. However, because of the flexibility and the time period, interest will apply to your loan. This is the only option that will have interest applied to the cost though.
Payments will be taken automatically each month, so you don't have to worry about repaying back.
Spread
The third and last option you can choose from is Spread. It's essentially an option for customers who wants to spread the cost over time with zero interest. The availability for this option will depend on the merchant. However, it gives you the flexibility needed for your flights.
---
How to buy flights with Payl8r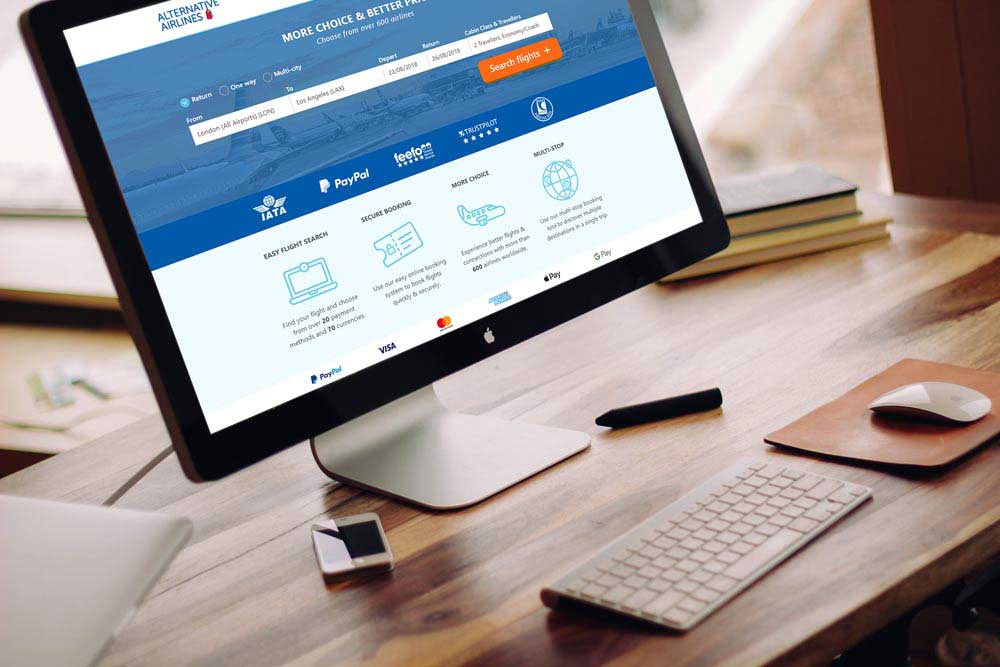 Buying flights is straight-forward and easy on Alternative Airlines. Simply follow the steps below to get started:
1

Start by filling in our search form with the departing and arriving airport, travel date(s), number of passengers travelling and the cabin class you intend to travel. Then just press 'Search flights' to continue.

2

We'll then show you the flights available for the route you've chosen from over 600 airlines and you just have to simply select your preferred option.

3

Fill in the traveller(s) details, select the add-on you want and select Payl8r as the payment method to continue.

4

You'll then be redirected to a Payl8r page to continue and get your loan approved. Login/sign-up to get started.

5

Once Payl8r has sent us the payment, we'll confirm your flight. When the flight is confirmed, we will send you your e-ticket so you're ready for your next flight.
---
Payl8r & Flights
Payl8r is a Buy Now Pay Later (BNPL) solution for customers to fly now and pay back at a later date, giving you a more affordable way to travel.
Payl8r offers three options to customers, Speedy (pay within 30 days), Split (pay over time) and Spread (split into instalments). Speedy and Spread are both interest-free, whereas Split will have interest applied. However, with Split, you can split payments into 3, 6, 9 or 12 months.
Paying with Payl8r means you'll be well informed with your next payment and payments are taken automatically. You can even choose to pay back early, so it's extra flexibility for you. If you have any issues financially, you can even switch to their instalment freeze plan.
---
Payl8r Flights

FAQs
How can I use Payl8r to pay for flights?
Choosing to pay for flights using Payl8r is simple, just select find the flights you wish to travel on and select Payl8r as your payment method at checkout.
Once you've proceeded to the payment page, you can choose from the options you wish to pay in. When your loan is approved and we have your flights confirmed, then we'll send you your flight ticket.
Over what period do my flights need to be paid back?
This depends on the pay back options you choose. It could be within 30 days if you've chosen Speedy, across up to 12 months if you choose Split or over instalments if you choose Spread.
Speedy and Spread will be interest-free, whereas Split will have interest applied on top of the total cost.
Is Payl8r available worldwide?
Payl8r is only currently available in the United Kingdom.
Does Payl8r affect my credit score?
Payl8r will improve your credit score if you repay on time and don't miss any payment. It'd only negatively affect your credit score if you pay back after the due date or miss any payments.
Will Payl8r perform a credit check?
Yes, they will run a credit check on you, just to make sure you'll be able to pay the loan back. That is only to protect you and the parties involved.