Airlines will always try to sit children with their parents (subject to check-in)
Some airlines will allow travel for unaccompanied minors. Please email us to check.
The fare is based on the child's age on the date of travel.
More detailed information can be found here Traveling with children
Most airlines will let infants travel with their parent(s) for free. However some airlines will charge up to 10% of the adult ticket price. Click on 'Price Breakdown' to find out more.
If you are pregnant, but due before the flight departure date, please contact us once your baby is born and has a name. We can then add him/her to your ticket.
Infants will not be given a seat. The airlines expect parents to travel with them on their lap.
Airlines regard infants as being under 24 months old.
The fare is based on the child's age on the date of travel.
More detailed information can be found here Traveling with children
Airport Lounge Passes
Cancellation Protection
Protects
Trusted Choice
65,000 happy customers
Rated 4.5 Stars. Based on 3,581 service ratings over the past year
Dedicated customer service team on hand to help
Secure payments
Cancellation Protection
Protects
Trusted Choice
65,000 happy customers
Rated 4.5 Stars. Based on 3,581 service ratings over the past year
Dedicated customer service team on hand to help
Secure payments
Buy Airport Lounge Passes with Alternative Airlines
You can now buy airport lounge passes when you buy flights with Alternative Airlines! Take time to rest and relax before your flights - or in between transfers - with our lounge passes, giving you an affordable luxury airport experience.
What are the benefits of an airport lounge?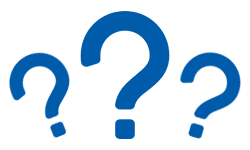 Airport lounge access allows travellers to escape the hustle and bustle of an airport, to relax, enjoy a shower (depending on the facilities), have snacks and drinks, enjoy free WiFi and more.
Travellers can use airport lounges for the following reasons:
Arriving early to get into 'vacation mode'
De-stress before a flight
Refresh after a long flight or a red eye flight
Treating the family - some lounges offer kids rooms where children can play and blow off steam before flying
Enjoy value for money amenities that would cost more in the main airport terminals
Finish up with work tasks or connecting with clients and contacts before flying
And many other reasons!
How much is a lounge pass?
Lounge passes with Alternative Airlines start from just £13.50, with the average price of a pass being £26.
How to book an airport lounge
on Alternative Airlines
STEP 1
Search for flights in the search bar above by entering your departure and destination and dates you wish to fly.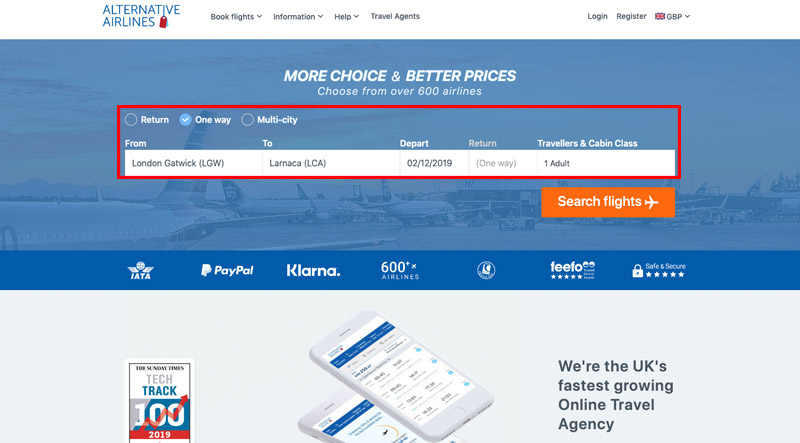 STEP 2
Browse through the flight results and press 'Confirm Selection' once you have chosen your preferred flights.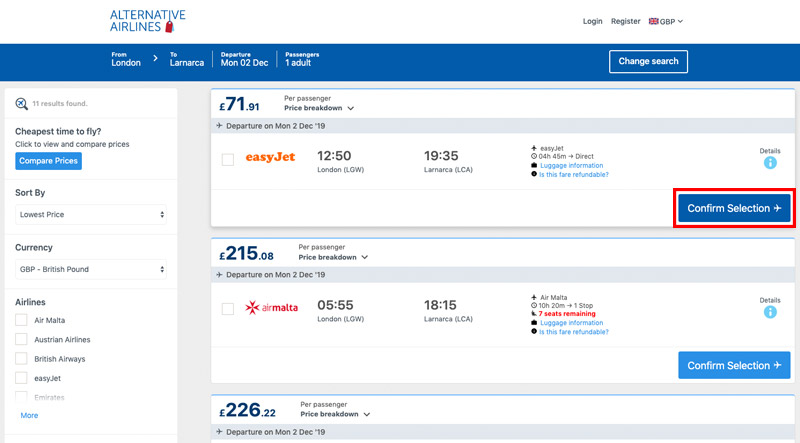 STEP 3
On the passenger details page, fill out all the necessary details and scroll down until you find the lounges selection. Click 'Select Lounge'.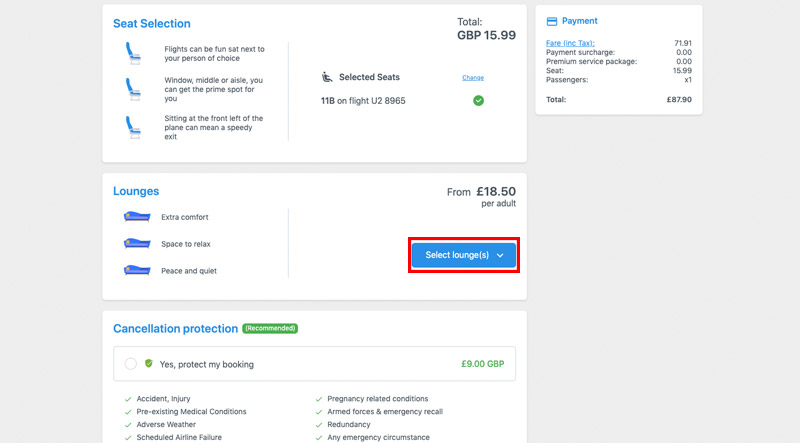 STEP 4
Browse through the available lounges at your departure airport using the 'Next' button. Once you are happy with the selection (find out more in the 'More details' section), click select and it will add to your basket.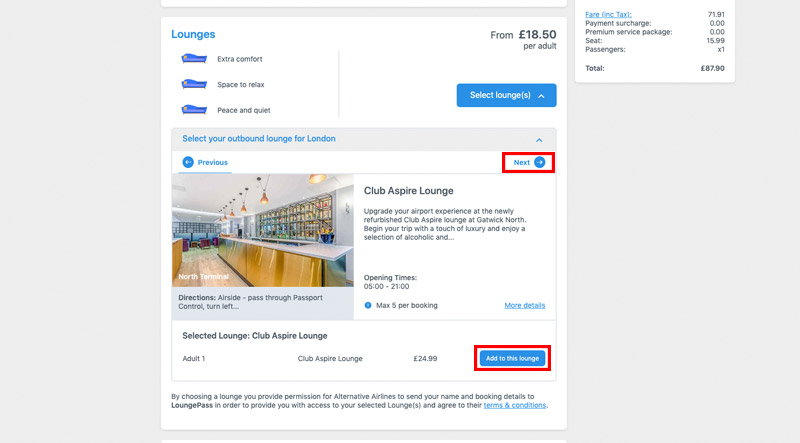 STEP 5
Scroll down to the payment section, and follow the steps to pay for your flight as normal!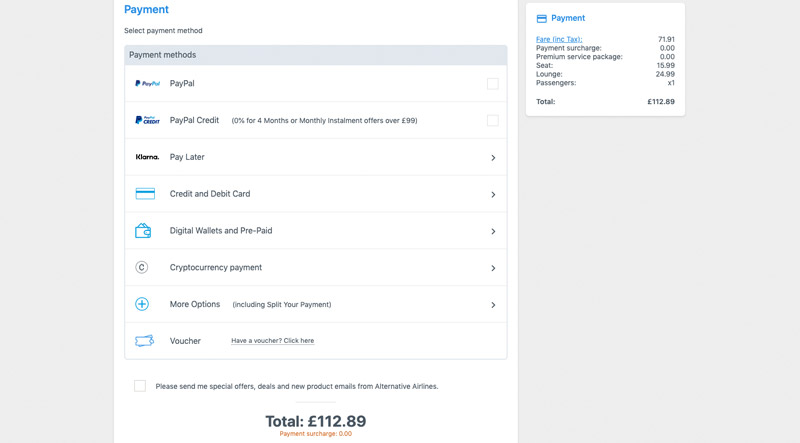 STEP 6
Keep a lookout in your inbox for your booking confirmation as this will contain a link which allows you to download and print your lounge pass documents. Your e-ticket will also contain an additional attachment for your Lounge Pass entry pass, which needs to be printed to be able to access the lounge at the airport.
Which lounges can I buy a pass for with Alternative Airlines?
You can buy lounge passes for the following airport lounges:
| | | | | |
| --- | --- | --- | --- | --- |
| Country | Airport | Airport Code | Terminal | Lounge Name |
| Antigua and Barbuda | V.C. Bird International Airport | ANU | | Executive Lounge |
| Argentina | Islas Malvinas Airport | ROS | | AMAE Lounge Domestic |
| Argentina | Islas Malvinas Airport | ROS | | AMAE Lounge International |
| Australia | Brisbane International Airport | BNE | International Terminal | Plaza Premium Lounge |
| Australia | Melbourne International Airport | MEL | Terminal 2 | The House |
| Australia | Sydney Airport | SYD | Terminal 1 | The House |
| Austria | Innsbruck Airport | INN | | Tyrol Lounge |
| Austria | Vienna International Airport | VIE | Terminal 2 | Jet Lounge (Schengen) |
| Azerbaijan | Baku Heydar Aliyev Intl Airport | GYD | Terminal 1 | Absheron Lounge |
| Azerbaijan | Baku Heydar Aliyev Intl Airport | GYD | Terminal 1 | Salam Lounge |
| Azerbaijan | Baku Heydar Aliyev Intl Airport | GYD | Terminal 1 | Khazri Lounge |
| Bahamas | Marsh Harbour International Airport | MHH | | Skyview Airport Lounge |
| Bahamas | Lynden Pindling Intl Airport | NAS | Intl & Domestic Departure Terminal | The Lignum Club at LPIA |
| Bahamas | Lynden Pindling Intl Airport | NAS | U.S. Departure Terminal | Graycliff Divans |
| Bahrain | Bahrain International Airport | BAH | | Hala - Arrival Lounge |
| Bahrain | Bahrain International Airport | BAH | | Hala - Main Lounge |
| Bahrain | Bahrain International Airport | BAH | | Hala - Dana Lounge |
| Bahrain | Bahrain International Airport | BAH | | Hala - Awal Lounge |
| Barbados | Grantley Adams International Airport | BGI | Departures Terminal | Airlines Executive Lounge |
| Belarus | Minsk International Airport | MSQ | | Domestic Lounge |
| Belarus | Minsk International Airport | MSQ | | International Lounge |
| Belgium | Brussels Airport | BRU | Terminal B | Diamond Lounge |
| Belgium | Brussels South Charleroi Airport | CRL | Terminal 2 | The Lounge - Terminal 2 |
| Belgium | Brussels South Charleroi Airport | CRL | Terminal 1 | The Lounge - Terminal 1 |
| Bermuda | Bermuda - LF Wade International Airport | BDA | | Graycliff Luxury Lounge |
| Bolivia | Jorge Wilstermann International Airport | CBB | | The Lounge VIP |
| Bolivia | El Alto International Airport | LPB | | The Lounge VIP |
| Bolivia | El Alto International Airport | LPB | | The Lounge VIP |
| Bolivia | Viru Viru International Airport | VVI | | The Lounge VIP |
| Bolivia | Viru Viru International Airport | VVI | Main Terminal | The Lounge VIP |
| Botswana | Kasane Airport | BBK | | Nthula Lounge |
| Botswana | Sir Seretse Khama International Airport | GBE | | Nthula Lounge |
| Botswana | Sir Seretse Khama International Airport | GBE | | Pula Lounge |
| Brazil | International Airport of Brasilia | BSB | Domestic Terminal 1 | Aeroportos VIP Club |
| Brazil | International Airport of Brasilia | BSB | International Terminal 1 | Aeroportos VIP Club |
| Brazil | RIOgaleão - Tom Jobim International Airport | GIG | Terminal 2 | Plaza Premium Lounge (3-6hr stay) |
| Brazil | RIOgaleão - Tom Jobim International Airport | GIG | Terminal 2 | Plaza Premium Lounge |
| Brazil | RIOgaleão - Tom Jobim International Airport | GIG | Terminal 2 | GOL Premium Lounge |
| Brazil | Sao Paulo International Airport | GRU | Terminal 2 | GOL Premium Lounge (International Departures) |
| Brazil | Sao Paulo International Airport | GRU | Terminal 2 | GOL Premium Lounge (Domestic Departures) |
| Brazil | Sao Paulo International Airport | GRU | Terminal 2 | Villa GRU |
| Brazil | Sao Paulo International Airport | GRU | Terminal 3 | American Express Lounge |
| Brazil | Eduardo Gomes International Airport | MAO | | Harmony Lounge |
| Brunei Darussalam | Brunei International Airport | BWN | | Royal Brunei's Sky Lounge |
| Bulgaria | Burgas Airport | BOJ | | Burgas Airport Lounge |
| Bulgaria | Sofia Airport | SOF | Terminal 2 | Vitosha Aspire Lounge |
| Bulgaria | Varna Airport | VAR | Terminal 2 | VIP/Business Lounge |
| Cambodia | Phnom Penh Intl Airport | PNH | International Terminal | Plaza Premium Lounge |
| Cambodia | Angkor Intl Airport | REP | International Terminal | Plaza Premium Lounge |
| Canada | Edmonton International Airport | YEG | US Transborder Terminal | Plaza Premium Lounge (USA Transborder) |
| Canada | Edmonton International Airport | YEG | Domestic-International Terminal | Plaza Premium Lounge |
| Canada | Montreal Pierre Elliott Trudeau Intl | YUL | | National Bank Lounge |
| Canada | Vancouver International Airport | YVR | Domestic Terminal | Plaza Premium Lounge (Domestic Departures) |
| Canada | Vancouver International Airport | YVR | International Terminal | SkyTeam Lounge (International Departures) |
| Canada | Vancouver International Airport | YVR | International Terminal | Plaza Premium Lounge (International Departures) |
| Canada | Vancouver International Airport | YVR | International Terminal | Plaza Premium Lounge (USA Departures) |
| Canada | Vancouver International Airport | YWG | | Plaza Premium Lounge |
| Canada | Calgary International Airport | YYC | Concourse A | Chinook Lounge |
| Canada | Calgary International Airport | YYC | Concourse E | Aspire Lounge Transborder Departures |
| Canada | Calgary International Airport | YYC | Concourse D | Aspire Lounge International Departures |
| Canada | Lester B. Pearson International Airport Toronto | YYZ | Terminal 1 | Plaza Premium Lounge (International Departures) |
| Canada | Lester B. Pearson International Airport Toronto | YYZ | Terminal 1 | Plaza Premium Lounge (USA Transborder) |
| Canada | Lester B. Pearson International Airport Toronto | YYZ | Terminal 1 | Plaza Premium Lounge (Domestic Departures) |
| Canada | Lester B. Pearson International Airport Toronto | YYZ | Terminal 3 | Air France - KLM Lounge |
| Canada | Lester B. Pearson International Airport Toronto | YYZ | Terminal 3 | Plaza Premium Lounge (Domestic Departures) |
| Canada | Lester B. Pearson International Airport Toronto | YYZ | Terminal 3 | Plaza Premium Lounge (International Departures) |
| Chile | Carriel Sur Airport | CCP | | Salones VIP Pacific Club |
| Chile | El Loa Airport | CJC | | Salones VIP Pacific Club |
| Chile | Diego Aracena International | IQQ | | Salones VIP Pacific Club |
| Chile | El Tepual Airport | PMC | | Salones VIP Pacific Club |
| Chile | Carlos Ibanez Del Campo Int'l | PUQ | | Salones VIP Pacific Club |
| Chile | C. Arturo Merino-Benitez International Airport | SCL | Domestic Terminal | Primeclass Condor |
| Chile | C. Arturo Merino-Benitez International Airport | SCL | International Terminal | The Lounge |
| Chile | C. Arturo Merino-Benitez International Airport | SCL | International Terminal | Salones VIP Pacific Club |
| Chile | La Araucania Airport | ZCO | | Salones VIP Pacific Club |
| China, Peoples Republic | Beijing Capital International Airport | PEK | Terminal 2 | BGS Premier Lounge |
| China, Peoples Republic | Beijing Capital International Airport | PEK | Terminal 3E | BGS Premier Lounge |
| China, Peoples Republic | Pudong International Airport | PVG | Terminal 2 | No. 77 China Eastern Plaza Premium Lounge |
| Colombia | El Dorado Intl Airport | BOG | Terminal 1 | Copa Club |
| Colombia | El Dorado Intl Airport | BOG | Terminal 1 | El Dorado Lounge |
| Colombia | El Dorado Intl Airport | BOG | Terminal 1 | El Dorado Lounge (3-6 hr stay) |
| Colombia | Rafael Nu±ez Airport | CTG | International Terminal | Sala VIP |
| Colombia | Jose Maria Cordova Airport | MDE | | The Lounge Medellin by Global Lounge Network |
| Colombia | Jose Maria Cordova Airport | MDE | | The Lounge Medellin International |
| Colombia | Jose Maria Cordova Airport | MDE | | Copa Club |
| Colombia | Los Garzones Airport | MTR | | The Lounge Monteria by Global Lounge Network |
| Costa Rica | Juan Santamaría International Airport | SJO | | VIP Lounge Costa Rica |
| Croatia | Zadar Airport | ZAD | | Zadar Airport Business Lounge |
| Croatia | Franjo Tudman Airport | ZAG | | Primeclass Lounge |
| Cyprus | Ercan International Airport | ECN | | Bosphore CIP Lounge |
| Cyprus | Larnaca International Airport | LCA | | Aspire Aphrodite Lounge |
| Cyprus | Paphos International Airport | PFO | | Premium Lounge |
| Czech Republic | Václav Havel Airport Prague | PRG | Terminal 2 | Erste Premier Lounge |
| Czech Republic | Václav Havel Airport Prague | PRG | Terminal 1 | Menzies Aviation Lounge |
| Czech Republic | Václav Havel Airport Prague | PRG | Terminal 1 | MasterCard Lounge |
| Czech Republic | Václav Havel Airport Prague | PRG | Terminal 2 | Menzies Aviation Lounge |
| Denmark | Aalborg Airport | AAL | | Aalborg Airport Lounge |
| Denmark | Copenhagen Airport | CPH | Terminal 2 | Carlsberg Aviator Lounge |
| Denmark | Copenhagen Airport | CPH | Terminal 3 | Eventyr Lounge |
| Dominican Republic | Punta Cana International Airport | PUJ | Terminal A | VIP Lounge Punta Cana |
| Dominican Republic | Punta Cana International Airport | PUJ | Terminal B | VIP Lounge |
| Dominican Republic | Las Américas International Airport | SDQ | Terminal B | Copa Club |
| Dominican Republic | Cibao International Airport | STI | International Terminal | Zafiro |
| Ecuador | Jose Joaquin de Olmedo Airport | GYE | Domestic Terminal | Anexo Salida Nacional |
| Ecuador | Jose Joaquin de Olmedo Airport | GYE | Domestic Terminal | Aeropuertos VIP Club |
| Ecuador | Jose Joaquin de Olmedo Airport | GYE | International Terminal | Aeropuertos VIP Club |
| Ecuador | Francisco de Orellana Airport | OCC | | Ayahuasca VIP Cafe Lounge |
| Ecuador | Mariscal Sucre International Airport | UIO | | Layover Stay |
| Ecuador | Mariscal Sucre International Airport | UIO | | Sala VIP Internacional |
| Ecuador | Mariscal Sucre International Airport | UIO | | Sala VIP Domestica |
| Egypt | Cairo International Airport | CAI | Terminal 1 | First Class Lounge |
| Egypt | Cairo International Airport | CAI | Terminal 2 | First Class Lounge |
| Egypt | Cairo International Airport | CAI | Terminal 2 | Pearl Assist |
| Egypt | Cairo International Airport | CAI | Terminal 3 | First Class Lounge |
| Egypt | Cairo International Airport | CAI | Terminal 2 | Ahlein - Premium Lounge |
| Egypt | Marsa Alam International Airport | RMF | | Pearl Assist |
| Egypt | Sharm El-Sheikh International Airport | SSH | Terminal 1 | Pearl Lounge |
| Egypt | Sharm El-Sheikh International Airport | SSH | Terminal 2 | Pearl Lounge |
| Estonia | Lennart Meri Airport | TLL | | Tallinn Airport Business Lounge |
| Finland | Helsinki Airport | HEL | Terminal 2 | Aspire Lounge |
| France | Charles de Gaulle Airport | CDG | Terminal 1 | Icare Lounge |
| France | Charles de Gaulle Airport | CDG | Terminal 1 | Star Alliance Lounge |
| France | Charles de Gaulle Airport | CDG | Terminal 2D | Sheltair Lounge |
| France | Charles de Gaulle Airport | CDG | Terminal 2E | YotelAir Paris Charles de Gaulle |
| France | Nice Côte d'Azur Airport | NCE | Terminal 1 | The Canopy Lounge |
| France | Nice Côte d'Azur Airport | NCE | Terminal 1 | The Library Lounge |
| France | Nice Côte d'Azur Airport | NCE | Terminal 2 | The Levity Lounge |
| France | Nice Côte d'Azur Airport | NCE | Terminal 2 | The Infinity Lounge |
| France | Orly Airport | ORY | South Terminal | Icare Lounge |
| France | Orly Airport | ORY | West Terminal | Premium Traveller Lounge |
| France | Toulouse-Blagnac Airport | TLS | | La Croix Du Sud |
| Gabon | Leon Mba International Airport | LBV | Terminal 1 | Samba Lounge |
| Germany | Bremen Airport | BRE | Terminal 1 | Primeclass Lounge |
| Germany | Cologne Bonn Airport | CGN | Terminal 2 | Airport Business Lounge |
| Germany | Düsseldorf International Airport | DUS | Terminal B | Hugo Junkers Lounge |
| Germany | Düsseldorf International Airport | DUS | Terminal C | Open Sky Lounge |
| Germany | Münster Osnabrück International Airport | FMO | | Relax Lounge |
| Germany | Frankfurt Airport | FRA | Terminal 1 | LuxxLounge |
| Germany | Frankfurt Airport | FRA | Terminal 2 | Air France Lounge |
| Germany | Frankfurt Airport | FRA | Terminal 2 | Sky Lounge |
| Germany | Frankfurt Airport | FRA | Terminal 2 | Premium Traveller Lounge |
| Germany | Frankfurt Airport | FRA | Terminal 2 | Primeclass Lounge |
| Germany | Frankfurt Airport | FRA | Terminal 2 | Priority Lounge |
| Germany | Hannover Airport | HAJ | Terminal A | Karl-Jatho Lounge |
| Germany | Hamburg Airport | HAM | Airport Plaza | Airport Lounge |
| Germany | Leipzig Halle Airport | LEJ | Terminal B | Primeclass Lounge |
| Germany | Franz-Josef Strauss International Airport | MUC | Terminal 1 | Airport Lounge World |
| Germany | Franz-Josef Strauss International Airport | MUC | Terminal 1 | Airport Lounge Europe |
| Germany | Saarbrücken Airport | SCN | | SCN Business Lounge |
| Germany | Stuttgart Airport | STR | Terminal 1 | Elli-Beinhorn Lounge |
| Germany | Berlin Schönefeld Airport | SXF | Terminal A | Green Wings Lounge |
| Germany | Berlin Tegel Airport | TXL | Terminal A | Berlin Airportclub Lounge |
| Germany | Berlin Tegel Airport | TXL | Terminal C | C-Lounge |
| Ghana | Kotoka International Airport | ACC | Terminal 3 | Sanbra Priority Lounge |
| Gibraltar | Gibraltar International Airport | GIB | | Calpe Lounge |
| Greece | Eleftherios Venizelos International Airport | ATH | Hall B | Goldair Handling CIP Lounge |
| Greece | Eleftherios Venizelos International Airport | ATH | Hall B | Skyserv Melina Merkouri Lounge |
| Greece | Eleftherios Venizelos International Airport | ATH | Hall A | Skyserv Aristotle Onassis Lounge |
| Greece | Eleftherios Venizelos International Airport | ATH | Hall A | Goldair Handling Lounge |
| Greece | Kazantzakis International Airport | HER | | Goldair Handling Lounge |
| Grenada | Maurice Bishop International Airport | GND | | GAA Executive Lounge |
| Guadeloupe | Pointe-à-Pitre International Airport | PTP | Terminal 1 | Bessie Coleman VIP Lounge |
| Guatemala | La Aurora International Airport | GUA | | Copa Club |
| Honduras | San Pedro Ramon Villeda Morales Int Airport | SAP | | Salas Internacionales VIP Club |
| Honduras | San Pedro Ramon Villeda Morales Int Airport | SAP | | Salas Internacionales VIP Club |
| Hong Kong | Hong Kong International Airport (Chek Lap Kok International Airport) | HKG | Terminal 1 | Plaza Premium Lounge |
| Hungary | Budapest Ferenc Liszt International Airport | BUD | Terminal 2A | Platinum Lounge (Schengen) |
| Hungary | Budapest Airport | BUD | Terminal 2B | Platinum Lounge (Non-Schengen) |
| Hungary | Budapest Airport | BUD | Skycourt Terminal | Menzies Aviation Lounge |
| India | Mumbai International Airport | BOM | | Aviserv Lounge |
| India | Mumbai International Airport | BOM | Terminal 2 | Travel Club (3-6hr stay) |
| India | Mumbai International Airport | BOM | Terminal 2 | Travel Club |
| India | Netaji Subhash Chandra Bose Airport | CCU | Terminal 1 | Travel Club |
| India | Netaji Subhash Chandra Bose Airport | CCU | Terminal 2 | Travel Club |
| India | Cochin International Airport | COK | Terminal 3 | Earth Lounge |
| India | Cochin International Airport | COK | Terminal 1 | Earth Lounge |
| India | Indira Gandhi International Airport | DEL | Domestic Terminal 1D | Plaza Premium Lounge (Domestic Departures) |
| India | Indira Gandhi International Airport | DEL | Terminal 3 | Plaza Premium Lounge (International Departures) |
| India | Indira Gandhi International Airport | DEL | Terminal 3 | Plaza Premium Lounge (Domestic Departures) |
| India | Indira Gandhi International Airport | DEL | Domestic Terminal 1D | Plaza Premium Lounge Domestic Departures (3-6hr stay) |
| India | Indira Gandhi International Airport | DEL | Terminal 3 | Plaza Premium Lounge Domestic Departures (3-6hr stay) |
| India | Indira Gandhi International Airport | DEL | Terminal 3 | Plaza Premium Lounge International Departures (3-6hr stay) |
| India | Hyderabad Rajiv Gandhi International Airport | HYD | | Plaza Premium Lounge |
| India | Chennai International Airport | MAA | Domestic Terminal | Travel Club |
| India | Chennai International Airport | MAA | International Terminal | Travel Club |
| India | Chennai International Airport | MAA | New International Terminal | Travel Club |
| Indonesia | Ngurah Rai International Airport | DPS | Domestic Terminal | Concordia Lounge |
| Indonesia | Lombok International Airport | LOP | | Concordia Lounge |
| Ireland | Dublin International Airport | DUB | Terminal 2 | T2 Lounge |
| Ireland | Dublin International Airport | DUB | Terminal 1 | T1 Lounge |
| Ireland | Ireland West Airport Knock | NOC | | Ireland West Executive Lounge |
| Ireland | Cork Airport | ORK | | Aspire Lounge |
| Israel | Ben Gurion Airport | TLV | Terminal 3 | Dan Lounge |
| Italy | Il Caravaggio Orio al Serio International Airport Milan | BGY | | Gate VIP Lounge SACBO |
| Italy | Il Caravaggio Orio al Serio International Airport Milan | BGY | | Landside VIP Lounge |
| Italy | Bologna Guglielmo Marconi Airport | BLQ | | Marconi Business Lounge |
| Italy | Bari International Airport-Karol Wojtyla (Palese Airport) | BRI | | VIP Lounge |
| Italy | Cagliari Elmas Airport | CAG | | Prima Vista Lounge By Aviapartner |
| Italy | Leonardo da Vinci (Fiumicino) Rome Airport | FCO | Terminal 3 | Passenger Lounge |
| Italy | Florence Airport, Peretola | FLR | | Masaccio Lounge |
| Italy | Genoa Cristoforo Colombo Airport | GOA | | Sala Genova |
| Italy | Naples International Airport | NAP | | VIP Lounge Caruso |
| Italy | Olbia Costa Smeralda Airport | OLB | | Olbia Airport Club Lounge (Fast Track) |
| Italy | Olbia Costa Smeralda Airport | OLB | | Olbia Airport Club Lounge |
| Italy | Palermo Falcone Borsellino Airport | PMO | | Gesap VIP Lounge |
| Italy | Pisa International Airport (Galileo Galilei International Airport) | PSA | | Galilei VIP Lounge |
| Italy | Torino Airport (Sandro Pertini Airport) | TRN | | Piemonte Lounge |
| Italy | Trieste – Friuli Venezia Giulia Airport | TRS | | Sala Calligaris |
| Italy | Venice Marco Polo Airport | VCE | | Exact Change Business Centre |
| Italy | Venice Marco Polo Airport | VCE | | Marco Polo Club |
| Italy | Valerio Catullo Airport | VRN | Terminal 2 | Valerio Catullo Lounge (Fast Track) |
| Jamaica | Kingston Norman Manley International Airport | KIN | | Club Kingston |
| Jamaica | Kingston Norman Manley International Airport | KIN | | Club Kingston Arrivals |
| Jamaica | Montego Bay Sangster International Airport | MBJ | | Club Mobay (Fast Track) |
| Jamaica | Montego Bay Sangster International Airport | MBJ | | Club Mobay Arrivals Lounge |
| Japan | Narita Airport | NRT | Terminal 1 | IASS Executive Lounge |
| Japan | Narita Airport | NRT | Terminal 2 | IASS Executive Lounge |
| Jersey | Jersey Airport Airport | JER | | The Executive Lounge Jersey Airport |
| Jordan | Queen Alia International Airport | AMM | | Crown Lounge |
| Jordan | Queen Alia International Airport | AMM | | Petra Lounge |
| Kazakstan | Nursultan Nazarbayev Intl Airport | TSE | Terminal 2 | The Shanyrak Lounge |
| Kenya | Moi International Airport | MBA | Terminal 1 | Safari VIP Lounge |
| Kenya | Jomo Kenyatta International Airport | NBO | Terminal 1D | Turkish Airlines Star Alliance Lounge |
| Kenya | Jomo Kenyatta International Airport | NBO | Terminal 2 | Mount Kenya Lounge |
| Kenya | Jomo Kenyatta International Airport | NBO | Terminal 2 | Mara Lounge |
| Kuwait | Kuwait International Airport | KWI | Terminal 3 | Pearl Lounge Sheikh Saad |
| Lao People's Democratic Republic | Luang Prabang International Airport | LPQ | | Bangkok Airways Luang Prabang Lounge |
| Latvia | Riga International Airport | RIX | Terminal E | Primeclass Riga Business Lounge |
| Lithuania | Riga International Airport | VNO | | Business Lounge |
| Macau | Riga International Airport | MFM | | Plaza Premium Lounge (3-6hr stay) |
| Macau | Riga International Airport | MFM | | Plaza Premium Lounge |
| Malaysia | Kota Kinabalu International Airport | BKI | International Departure Terminal 1 | Plaza Premium Lounge |
| Malaysia | Kota Kinabalu International Airport | BKI | Terminal 1 | Plaza Premium Lounge |
| Malaysia | Kuching International Airport | KCH | | Plaza Premium Lounge |
| Malaysia | Kuala Lumpur International Airport | KUL | Satellite Building | Plaza Premium Lounge |
| Malaysia | Kuala Lumpur International Airport | KUL | KLIA2 | Plaza Premium Lounge (3-6hr stay) |
| Malaysia | Kuala Lumpur International Airport | KUL | KLIA2 | Plaza Premium Lounge |
| Malaysia | Kuala Lumpur International Airport | KUL | KLIA1 (Satellite) | Plaza Premium Lounge (3-6hr stay) |
| Malaysia | Penang International Airport | PEN | Domestic Departure Terminal | Plaza Premium Lounge |
| Malaysia | Penang International Airport | PEN | International Departure Terminal | Plaza Premium Lounge |
| Maldives | Dharavandhoo Airport | DRV | | Kashimaa Lounge |
| Maldives | Hanimaadhoo International Airport | HAQ | | Kashimaa Lounge |
| Maldives | Male International Airport | MLE | International Terminal | Wellness |
| Maldives | Male International Airport | MLE | Domestic Terminal | Moonimaa Lounge |
| Maldives | Male International Airport | MLE | International Terminal | Wellness (Spa Package) |
| Malta | Malta International Airport | MLA | | VIP Lounge (Arrivals) |
| Malta | Malta International Airport | MLA | | La Valette Club |
| Mauritius | Sir Seewoosagur Ramgoolam International Airport | MRU | New Terminal Building | Salon Nenuphar |
| Mauritius | Sir Seewoosagur Ramgoolam International Airport | MRU | New Terminal Building | Amedee Maingard Lounge |
| Mexico | Juan N. Alvarez International Airport | ACA | | Lounge VIP Aeropuerto |
| Mexico | Aguascalientes J. Terán Peredo Airport | AGU | | VIP Lounge Aguascalientes |
| Mexico | Del Bajio Intl Airport | BJX | | VIP Lounge Bajio |
| Mexico | Fed. De Bachigualato Airport | CUL | | Oma Premium Lounge |
| Mexico | Cancun International Airport | CUN | Terminal 2 | Mera Business Lounge |
| Mexico | Cancun International Airport | CUN | Terminal 3 | Mera Business Lounge |
| Mexico | Cancun International Airport | CUN | Terminal 2 | The Lounge by Global Lounge Network |
| Mexico | Chihuahua International Airport (General Roberto Fierro Villalobos Airport) | CUU | | Oma Premium Lounge |
| Mexico | Cozumel International Airport | CZM | | Caral VIP Lounge |
| Mexico | Miguel Hidalgo International Airport | GDL | Terminal 1 | VIP Lounge (East) |
| Mexico | Miguel Hidalgo International Airport | GDL | Terminal 1 | VIP Lounge (West) |
| Mexico | Hermosillo International Airport | HMO | | VIP Lounge |
| Mexico | Bahias de Huatulco Intl Airport | HUX | | The Lounge by Global Lounge Network |
| Mexico | La Paz Manuel de Leon Intl Airport | LAP | | VIP Lounge La Paz |
| Mexico | Benito Juarez International Airport | MEX | Terminal 1 | Avianca operated by Global Lounge |
| Mexico | Benito Juarez International Airport | MEX | Terminal 2 | Terraza Premier Aeromexico by Heineken |
| Mexico | Benito Juarez International Airport | MEX | Terminal 2 | Salon Aeromar |
| Mexico | Benito Juarez International Airport | MEX | Terminal 2 | Aeromexico - Salon Premier Ciudad de Mexico (Domestic) |
| Mexico | Benito Juarez International Airport | MEX | Terminal 2 | Aeromexico - Salon Premier Ciudad de Mexico (International) |
| Mexico | Mariano Escobedo International Airport | MTY | Terminal B | Oma Premium Lounge |
| Mexico | Mariano Escobedo International Airport | MTY | Terminal A | Oma Premium Lounge |
| Mexico | Mariano Escobedo International Airport | MTY | Terminal B | Aeromexico - Salon Premier |
| Mexico | Mariano Escobedo International Airport | MTY | Terminal C | Oma Premium Lounge |
| Mexico | Mazatlan Rafael Buelna Intl Airport | MZT | | Oma Premium Lounge |
| Mexico | Xoxocotlan Intl Airport | OAX | | The Lounge by Global Lounge Network |
| Mexico | Hermanos SerdanI Intl Airport | PBC | | The Lounge by Global Lounge Network |
| Mexico | Licenciado Gustavo Díaz Ordaz International Airport (Puerto Vallarta Airport) | PVR | | VIP Lounge |
| Mexico | Licenciado Gustavo Díaz Ordaz International Airport (Puerto Vallarta Airport) | PVR | | VIP Lounge Puerto Vallarta International |
| Mexico | Licenciado Gustavo Díaz Ordaz International Airport (Puerto Vallarta Airport) | PVR | | VIP Lounge Puerto Vallarta Arrivals |
| Mexico | Queretaro Intercontinental Airport | QRO | | The Lounge |
| Mexico | Los Cabos International Airport | SJD | Terminal 1 | VIP Lounge |
| Mexico | Los Cabos International Airport | SJD | Terminal 2 | VIP Lounge |
| Mexico | Ponciano Arriaga Intl Airport | SLP | | Oma Premium Lounge |
| Mexico | General Abelardo Dominguez International Airport | TIJ | | VIP Lounge |
| Mexico | Veracruz Heriberto Jara Intl Airport | VER | | Caral VIP Lounge |
| Mexico | Villahermosa Intl Airport | VSA | | Caral VIP Lounge |
| Montenegro | Tivat Airport | TIV | | Fly Montenegro VIP Lounge |
| Morocco | Al Massira International Airport | AGA | | Pearl Lounge |
| Morocco | Mohammed V Intl Airport | CMN | Terminal 1 | Pearl Lounge |
| Morocco | Mohammed V Intl Airport | CMN | Terminal 2 | Pearl Lounge (Departures) |
| Morocco | Mohammed V Intl Airport | CMN | Terminal 2 | Pearl Lounge (Arrivals) |
| Morocco | Hassan I Airport | EUN | | Pearl Lounge |
| Morocco | Saiss International Airport | FEZ | | Pearl Lounge (Departures) |
| Morocco | Saiss International Airport | FEZ | | Pearl Lounge (Arrivals) |
| Morocco | Oujda Airport (Angads Airport) | OUD | | Pearl Lounge (Departures) |
| Morocco | Oujda Airport (Angads Airport) | OUD | | Pearl Lounge (Arrivals) |
| Morocco | Menara Intl Airport | RAK | Terminal 1 | Pearl Lounge (Departures) |
| Morocco | Menara Intl Airport | RAK | Terminal 1 | Pearl Lounge (Arrivals) |
| Morocco | Sale Airport | RBA | Terminal 1 | Pearl Lounge (Departures) |
| Morocco | Sale Airport | RBA | Terminal 1 | Pearl Lounge (Arrivals) |
| Morocco | Ibn Battouta International Airport | TNG | | Pearl Lounge |
| Morocco | Dakhla Airport | VIL | | Pearl Lounge |
| Mozambique | Maputo International Airport | MPM | International Terminal | Executivo 2000 Lounge |
| Namibia | Hosea Kutako International Airport | WDH | Terminal 2 | Amushe Lounge |
| Nepal | Tribhuvan International Airport | KTM | International Terminal | Executive Lounge |
| Netherlands | Amsterdam Airport Schiphol | AMS | Terminal 1 | Aspire Lounge (No.26) |
| Netherlands | Amsterdam Airport Schiphol | AMS | | British Airways Lounge |
| Netherlands | Amsterdam Airport Schiphol | AMS | Terminal 3 | Aspire Lounge (No.41) |
| Nigeria | Muritala International Airport | LOS | International Terminal | First Lounge |
| Nigeria | Muritala International Airport | LOS | Domestic Terminal | The Gabfol Lounge |
| Nigeria | Muritala International Airport | LOS | International Terminal | The Gabfol Lounge |
| Norway | Oslo Airport | OSL | | OSL Lounge |
| Norway | Stavanger Airport | SVG | | The North Sea Lounge |
| Oman | Duqm Airport | DQM | | Primeclass Duqm |
| Oman | Seeb International Airport | MCT | | Primeclass Lounge |
| Oman | Salalah Airport | SLL | | Plaza Premium Lounge (3-6hr stay) |
| Oman | Salalah Airport | SLL | | Al Khareef Lounge by Oman Air |
| Oman | Salalah Airport | SLL | | Plaza Premium Lounge |
| Panama | Tocumen International Airport | PTY | | Tocumen Royal Saloon |
| Panama | Tocumen International Airport | PTY | | Copa Club |
| Panama | Tocumen International Airport | PTY | | The Lounge Panama by Global Lounge Network |
| Peru | Rodriguez Ballon Intl Airport | AQP | | Andes Salon VIP |
| Peru | Anta Germán Graziani Airport | ATA | | Caral VIP Lounge |
| Peru | Chiclayo Airport | CIX | Domestic Terminal | Caral VIP Lounge |
| Peru | Cajamarca Airport | CJA | | Caral VIP Lounge |
| Peru | Cajamarca Airport | CJA | Domestic Terminal | Caral VIP Lounge (3-6hr stay) |
| Peru | Cusco AVA International Airport | CUZ | | Hanaq Cusco |
| Peru | Iquitos International Airport | IQT | | Caral VIP Lounge |
| Peru | Inca Manco Capac Intl Airport | JUL | | Sala Wayra |
| Peru | Pucallpa Airport | PCL | | Caral VIP Lounge |
| Peru | Padre Aldamiz International Airport | PEM | | Manu VIP Lounge |
| Peru | Piura Airport | PIU | | Caral VIP Lounge |
| Peru | Tumbes Airport | TBP | Domestic Terminal | Caral VIP Lounge |
| Peru | Tarapoto Airport | TPP | Domestic Terminal | Caral VIP Lounge |
| Peru | Trujillo International Airport | TRU | | Caral VIP Lounge |
| Peru | Talara Victor Monteas Arias Airport | TYL | | Caral VIP Lounge |
| Philippines | Mactan Intl Airport | CEB | Terminal 2 | Plaza Premium Lounge |
| Poland | Okecie Airport | WAW | Terminal A | Preludium Lounge |
| Poland | Okecie Airport | WAW | Terminal A | Executive Lounge - Bolero |
| Portugal | Faro International Airport | FAO | | CIP Lounge (Schengen) |
| Portugal | Faro International Airport | FAO | | CIP Lounge (Non-Schengen) |
| Portugal | Funchal Madeira Cristiano Ronaldo Intl Airport | FNC | | TAP Portugal Lounge |
| Portugal | Lisbon Portela Airport | LIS | Terminal 1 | ANA Lounge |
| Portugal | Lisbon Portela Airport | LIS | Terminal 1 | Blue Lounge |
| Portugal | Francisco Sa Carneiro International Airport | OPO | | Airport Lounge |
| Puerto Rico | Luis Munoz Marin International Airport | SJU | Terminal A | The Lounge San Juan by Global Lounge Network |
| Puerto Rico | Luis Munoz Marin International Airport | SJU | Terminal C | Avianca operated by Global Lounge |
| Qatar | Hamad International Airport | DOH | | Al Maha Transit Lounge |
| Republic Of Korea (South Korea) | Incheon International Airport | ICN | Terminal 2 | Matina |
| Romania | Timisoara Airport | TSR | Domestic Terminal | Domestic Business Lounge |
| Romania | Timisoara Airport | TSR | International Terminal | International Business Lounge |
| Russian Federation | Anapa International Airport | AAQ | Terminal 1 | Business Lounge |
| Russian Federation | Abakan International Airport | ABA | | Abakan Lounge |
| Russian Federation | Sochi International Airport | AER | | Business Lounge |
| Russian Federation | Sochi International Airport | AER | | International Business Lounge |
| Russian Federation | Domodedovo Moscow Airport | DME | | Airport Business Lounge |
| Russian Federation | Domodedovo Moscow Airport | DME | | Airport Business Lounge |
| Russian Federation | Domodedovo Moscow Airport | DME | | Shostakovich Lounge by UTG Aviation Services |
| Russian Federation | Domodedovo Moscow Airport | DME | | Airport Business Lounge |
| Russian Federation | Belgorod International Airport | EGO | | Domestic Business Lounge |
| Russian Federation | Strigino International Airport | GOJ | | Business Lounge |
| Russian Federation | Strigino International Airport | GOJ | | Business Lounge |
| Russian Federation | Izhevsk Airport | IJK | | Business Lounge |
| Russian Federation | Kaliningrad Khrabrovo Intl Airport | KGD | International Terminal | Business Lounge 'Mayak' |
| Russian Federation | Krasnoyarsk International Airport | KJA | Terminal 1 | Lounge Grey Wall |
| Russian Federation | Krasnodar International Airport | KRR | | International Business Lounge |
| Russian Federation | Krasnodar International Airport | KRR | | Comfort Lounge |
| Russian Federation | Kurumoch International Airport | KUF | Domestic Terminal | Business Lounge |
| Russian Federation | Kurumoch International Airport | KUF | International Terminal | Business Lounge |
| Russian Federation | Kazan International Airport | KZN | Terminal 1A | Air Lounge |
| Russian Federation | Kazan International Airport | KZN | Terminal 1A | Business Lounge |
| Russian Federation | Kazan International Airport | KZN | Terminal 1 | Sky Lounge |
| Russian Federation | Pulkovo Airport | LED | Pulkovo - 1 Terminal | Business Lounge |
| Russian Federation | Pulkovo Airport | LED | Terminal 1 | Business Lounge |
| Russian Federation | Uytash Airport | MCX | | Aero Makhachkala |
| Russian Federation | Nizhnevartovks Airport | NJC | | SkyPriority |
| Russian Federation | Beslan Airport | OGZ | | Business Lounge |
| Russian Federation | Tolmachevo Intl Airport | OVB | Terminal A | Movie Hour |
| Russian Federation | Gorno-Altaysk Airport | RGK | Terminal A | Gorno-Altaysk Lounge |
| Russian Federation | Sabetta International Airport | SBT | | Business Lounge |
| Russian Federation | Surgut Airport | SGC | | Air Surgut |
| Russian Federation | Saransk Airport | SKX | | Saransk Business Lounge |
| Russian Federation | Moscow Sheremetyevo Airport | SVO | Terminal D | Saint - Petersburg Lounge |
| Russian Federation | Moscow Sheremetyevo Airport | SVO | Terminal D | Sochi Lounge |
| Russian Federation | Moscow Sheremetyevo Airport | SVO | Terminal B | Kandinsky Lounge |
| Russian Federation | Moscow Sheremetyevo Airport | SVO | Terminal D | Matryoshka Lounge |
| Russian Federation | Moscow Sheremetyevo Airport | SVO | Terminal D | Moscow lounge |
| Russian Federation | Moscow Sheremetyevo Airport | SVO | Terminal D | Gallery Lounge |
| Russian Federation | Moscow Sheremetyevo Airport | SVO | Terminal E | Galaxy Lounge |
| Russian Federation | Moscow Sheremetyevo Airport | SVO | Terminal E | Space Lounge |
| Russian Federation | Moscow Sheremetyevo Airport | SVO | Terminal F | Classic Lounge |
| Russian Federation | Moscow Sheremetyevo Airport | SVO | Terminal F | All Star Lounge |
| Russian Federation | Moscow Sheremetyevo Airport | SVO | Terminal F | Amber Lounge |
| Russian Federation | Ekaterinburg Koltsovo Airport | SVX | Terminal A | Opal Business Lounge |
| Russian Federation | Ekaterinburg Koltsovo Airport | SVX | Terminal B | Topaz Business Lounge |
| Russian Federation | Ulyanovsk Baratayevka Airport | ULV | | Business Lounge |
| Russian Federation | Vnukovo International Airport | VKO | Terminal A | Top Lounge |
| Russian Federation | Vnukovo International Airport | VKO | Terminal A | Fountain Lounge |
| Russian Federation | Vnukovo International Airport | VKO | Terminal A | Business Lounge (International and Domestic) |
| Russian Federation | Vnukovo International Airport | VKO | Terminal A | Rachmaninov Lounge by UTG Aviation Services |
| Russian Federation | Vnukovo International Airport | VKO | Terminal A | Tchaikovskiy Lounge by UTG Aviation Services |
| Russian Federation | Vnukovo International Airport | VKO | Terminal A | Prokofiev Premier Lounge by UTG Aviation Services |
| Saint Lucia | St Lucia Hewanorra Intl Airport | UVF | | Iyanola Executive Lounge |
| Saudi Arabia | King Fahad International Airport | DMM | | naSmiles Lounge |
| Saudi Arabia | King Abdul Aziz International Airport | JED | North Terminal | First Class Lounge |
| Saudi Arabia | Mohammad Bin Abdulaziz Airport | MED | Domestic Terminal | Wellcome Lounge (3-6hr stay) |
| Saudi Arabia | Mohammad Bin Abdulaziz Airport | MED | Domestic Terminal | Wellcome Lounge |
| Saudi Arabia | Mohammad Bin Abdulaziz Airport | MED | International Terminal | Primeclass CIP Lounge |
| Saudi Arabia | King Khalid International Airport | RUH | Terminal 1 | Plaza Premium Lounge |
| Saudi Arabia | King Khalid International Airport | RUH | Terminal 1 | Wellcome Lounge |
| Saudi Arabia | King Khalid International Airport | RUH | Terminal 2 | Wellcome Lounge |
| Saudi Arabia | King Khalid International Airport | RUH | Terminal 5 | naSmiles Lounge |
| Senegal | Dakar Blaise Diagne Intl Airport | DSS | | Top Kapi Lounge |
| Senegal | Dakar Blaise Diagne Intl Airport | DSS | | Odyssee Lounge |
| Seychelles | Seychelles International Airport | SEZ | International Terminal | Salon Vallee de Mai |
| Singapore | Changi Airport | SIN | Terminal 1 | Dnata Lounge |
| Singapore | Changi Airport | SIN | Terminal 1 | SATS Premier Lounge |
| Singapore | Changi Airport | SIN | Terminal 2 | Ambassador Transit Lounge |
| Singapore | Changi Airport | SIN | Terminal 2 | SATS Premier Lounge |
| Singapore | Changi Airport | SIN | Terminal 3 | Ambassador Transit Lounge |
| Singapore | Changi Airport | SIN | Terminal 3 | Marhaba Lounge |
| Singapore | Changi Airport | SIN | Terminal 3 | The Haven by JetQuay |
| Singapore | Changi Airport | SIN | Terminal 3 | SATS Premier Lounge |
| Singapore | Changi Airport | SIN | Terminal 4 | Blossom Lounge |
| South Africa | Bloemfontein International Airport | BFN | | Bidvest Premier Lounge |
| South Africa | Cape Town International Airport | CPT | International Terminal | Bidvest Premier Lounge |
| South Africa | Cape Town International Airport | CPT | Domestic Terminal | Bidvest Premier Lounge |
| South Africa | King Shaka International Airport | DUR | | Umphafa Lounge |
| South Africa | King Shaka International Airport | DUR | | Bidvest Premier Lounge |
| South Africa | East London Airport | ELS | | Bidvest Premier Lounge |
| South Africa | George Airport | GRJ | | Bidvest Premier Lounge |
| South Africa | Lanseria International Airport | HLA | | Bidvest Premier Lounge |
| South Africa | O.R. Tambo International Airport | JNB | International Terminal A | Shongololo Lounge |
| South Africa | O.R. Tambo International Airport | JNB | International Terminal A | Mashonzha Lounge |
| South Africa | O.R. Tambo International Airport | JNB | Domestic Terminal B | Bidvest Premier Lounge |
| South Africa | O.R. Tambo International Airport | JNB | International Terminal A | Bidvest Premier Lounge |
| South Africa | O.R. Tambo International Airport | JNB | Domestic Terminal B | Bidvest Sky Lounge |
| South Africa | Kruger Mpumalanga Intl Airport | MQP | Main Terminal | KMI Airport VIP Lounge |
| South Africa | Port Elizabeth Airport | PLZ | | Bidvest Premier Lounge |
| Spain | Lanzarote Airport | ACE | Terminal 1 | Sala Guacimeta |
| Spain | Malaga Airport | AGP | Terminal 3 | Sala VIP T3 |
| Spain | Alicante Airport | ALC | | Sala VIP - Salon Ifach |
| Spain | Bilbao Airport | BIO | | Sala VIP |
| Spain | Fuerteventura Airport | FUE | | Jable VIP Lounge |
| Spain | Ibiza Airport | IBZ | | Cap des Falco |
| Spain | A Coruna Airport | LCG | | Sala VIP |
| Spain | Gran Canaria Airport | LPA | | Sala Galdos |
| Spain | Palma de Mallorca Airport | PMI | | Sala VIP Formentor |
| Spain | Palma de Mallorca Airport | PMI | | Sala VIP Mediterraneo |
| Spain | Palma de Mallorca Airport | PMI | | Sala VIP Valldemossa |
| Spain | Santiago de Compostela Airport | SCQ | | Santiago VIP Lounge |
| Spain | Seville Airport | SVQ | | Sala VIP Azahar |
| Spain | Los Rodeos Airport | TFN | | Sala VIP Nivaria |
| Spain | Tenerife South Airport | TFS | | Sala Montana Roja |
| Spain | Valencia Airport | VLC | | Sala Joan Olivert |
| Sweden | Arlanda Airport | ARN | Terminal 2 | Aurora - Executive Lounge by Menzies |
| Sweden | Arlanda Airport | ARN | Terminal 5 | Stockholm - Arlanda Lounge |
| Sweden | Arlanda Airport | ARN | Terminal 5 | Menzies Executive Lounge |
| Sweden | Arlanda Airport | ARN | Terminal 5 | Norrsken Lounge |
| Sweden | Stockholm Bromma Airport | BMA | | BRA Lounge |
| Sweden | Landvetter Airport | GOT | | BRA Lounge |
| Sweden | Landvetter Airport | GOT | | Vinga Lounge |
| Sweden | Malmö Airport | MMX | | BRA Lounge |
| Sweden | Skavsta Airport | NYO | | Comfort Lounge |
| Switzerland | EuroAirport | BSL | Y-Terminal | EuroAirport Skyview Lounge |
| Switzerland | Geneva Airport | GVA | Terminal 1 | Dnata Skyview Lounge |
| Switzerland | Geneva Airport | GVA | Terminal 1 | Air France - KLM Lounge |
| Switzerland | Geneva Airport | GVA | Terminal 1 | Horizon Lounge |
| Switzerland | Agno Airport | LUG | VIP Aviation Terminal | E-Aviation VIP Lounge |
| Switzerland | Zurich Airport | ZRH | | Primeclass Lounge |
| Switzerland | Zurich Airport | ZRH | | Dnata Skyview Lounge |
| Switzerland | Zurich Airport | ZRH | | Aspire Lounge |
| Taiwan | Chiang Kai Shek International Airport | TPE | Terminal 1 | Plaza Premium Lounge (Zone C) (3-6hr stay) |
| Taiwan | Chiang Kai Shek International Airport | TPE | Terminal 1 | Plaza Premium Lounge (Zone D) (3-6hr stay) |
| Taiwan | Chiang Kai Shek International Airport | TPE | Terminal 1 | Plaza Premium Lounge (Zone C) |
| Taiwan | Chiang Kai Shek International Airport | TPE | Terminal 1 | Plaza Premium Lounge (Zone D) |
| Tanzania | Kilimanjaro International Airport | JRO | | Tanzanite Lounge |
| Tanzania | Zanzibar International Airport | ZNZ | Terminal 2 | Zanzibar Dhow Lounge |
| Tanzania | Zanzibar International Airport | ZNZ | Terminal 2 | Paradise Arrival Business Lounge |
| Thailand | Suvarnabhumi Airport | BKK | International Concourse D | Turkish Airlines Lounge |
| | | | | |
| | | | | |
| Thailand | Suvarnabhumi Airport | BKK | International Concourse G | Miracle First Class Lounge |
| Thailand | Suvarnabhumi Airport | BKK | International Concourse D | Miracle Business Class Lounge |
| Thailand | Suvarnabhumi Airport | BKK | International Concourse D | Miracle First Class Lounge |
| Thailand | Suvarnabhumi Airport | BKK | International Concourse E | Oman Air First & Business Class Lounge |
| Thailand | Suvarnabhumi Airport | BKK | International Concourse F | Air France - KLM SkyLounge |
| Thailand | Suvarnabhumi Airport | BKK | International Concourse A | Miracle First Class Lounge |
| | | | | |
| Thailand | Chiang Mai Intl Airport | CNX | International Terminal | The Coral Executive Lounge |
| Thailand | Don Mueang Intl Airport | DMK | Terminal 1 | The Coral Executive Lounge |
| Thailand | Don Mueang Intl Airport | DMK | Terminal 2 | The Coral Executive Lounge |
| Thailand | Hat Yai International Airport | HDY | Terminal 1 | The Coral Executive Lounge |
| Thailand | Phuket Airport | HKT | Terminal 1 | The Coral Executive Lounge |
| Thailand | Phuket Airport | HKT | Terminal 2 | The Coral Executive Lounge |
| Thailand | Samui International Airport | USM | Domestic Terminal | Blue Ribbon Club Lounge |
| Thailand | Samui International Airport | USM | International Terminal | Blue Ribbon Club Lounge |
| Thailand | Udon Thani Intl Airport | UTH | Terminal 2 | The Coral Executive Lounge |
| Tunisia | Monastir Habib Bourguiba Intl Airport | MIR | | Primeclass CIP Lounge |
| Tunisia | Hammamet Enfidha International Airport | NBE | | Primeclass CIP Lounge |
| Turkey | Antalya Airport | AYT | International Terminal 1 | CIP Lounge |
| Turkey | Antalya Airport | AYT | International Terminal 2 | CIP Lounge |
| Turkey | Antalya Airport | AYT | Domestic Terminal | CIP Lounge |
| Turkey | Dalaman Airport | DLM | Terminal 2 | CIP Lounge |
| Turkey | Istanbul Airport | IST | International Terminal | IGA Lounge |
| Turkey | Sabiha Gokcen International Airport | SAW | Domestic Terminal | ISG Domestic CIP Lounge |
| Turkey | Sabiha Gokcen International Airport | SAW | International Terminal | ISG International CIP Lounge |
| Ukraine | Kiev Zhulyany Intl Airport | IEV | Terminal A | West Lounge |
| Ukraine | Kiev Zhulyany Intl Airport | IEV | Terminal D | Domestic Lounge |
| Ukraine | Kiev Zhulyany Intl Airport | IEV | Terminal A | East Lounge |
| Ukraine | Boryspil International Airport | KBP | Terminal D | Business Lounge |
| Ukraine | Lviv Airport | LWO | Terminal A | Business Lounge - Domestic flights |
| Ukraine | Lviv Airport | LWO | Terminal A | Business Lounge - International flights |
| United Arab Emirates | Abu Dhabi International Airport | AUH | Terminal 1 | Al Reem Lounge |
| United Arab Emirates | Abu Dhabi International Airport | AUH | Terminal 1 | Al Dhabi Lounge |
| United Arab Emirates | Abu Dhabi International Airport | AUH | VIP Terminal | Diamond Lounge |
| United Arab Emirates | Dubai Al Maktoum International Airport | DWC | | Marhaba Lounge |
| United Arab Emirates | Dubai International Airport | DXB | Terminal 3 Concourse C | Marhaba Lounge |
| United Arab Emirates | Dubai International Airport | DXB | Terminal 1, Concourse D | Marhaba Lounge |
| United Arab Emirates | Dubai International Airport | DXB | Terminal 3 Concourse A | Marhaba Lounge |
| United Arab Emirates | Dubai International Airport | DXB | Terminal 3 Concourse B | Ahlan Lounge at B |
| United Arab Emirates | Dubai International Airport | DXB | Terminal 3 Concourse B | Marhaba Lounge |
| United Arab Emirates | Dubai International Airport | DXB | Terminal 2 | Marhaba Lounge |
| United Arab Emirates | Dubai International Airport | DXB | Terminal 1 Concourse D | Ahlan Business Class Lounge |
| United Kingdom | Aberdeen Airport | ABZ | | Northern Lights Executive Lounge (Fast Track) |
| United Kingdom | Aberdeen Airport | ABZ | | Northern Lights Executive Lounge |
| United Kingdom | George Best Belfast City Airport | BHD | | Aspire Lounge |
| United Kingdom | Birmingham Airport | BHX | | Aspire Lounge |
| United Kingdom | Birmingham Airport | BHX | | Clubrooms, Birmingham |
| United Kingdom | Birmingham Airport | BHX | | No1 Lounge, Birmingham |
| United Kingdom | Birmingham Airport | BHX | | Aspire Lounge (South) |
| United Kingdom | Bristol Intl Airport | BRS | | Bristol AspirePlus Airport Lounge |
| United Kingdom | Bristol Intl Airport | BRS | | Aspire Lounge |
| United Kingdom | Robin Hood Airport | DSA | | Premium Lounge (Fast Track) |
| United Kingdom | Edinburgh International Airport | EDI | | Aspire Lounge |
| United Kingdom | Edinburgh International Airport | EDI | | No1 Lounge, Edinburgh |
| United Kingdom | East Midlands Airport | EMA | | The Escape Lounge |
| United Kingdom | Exeter International Airport | EXT | | The Executive Lounge |
| United Kingdom | Glasgow Intl Airport | GLA | | UpperDeck - Glasgow |
| United Kingdom | Humberside Intl Airport | HUY | | Aspire Lounge |
| United Kingdom | Inverness Airport | INV | | Aspire Lounge |
| United Kingdom | Isle Of Man Airport | IOM | | Rendezvous Executive Lounge |
| United Kingdom | Leeds Bradford Airport | LBA | | The Yorkshire Lounge |
| United Kingdom | Leeds Bradford Airport | LBA | | The White Rose Suite |
| United Kingdom | Leeds Bradford Airport | LBA | | The 1432 Runway Club |
| United Kingdom | City of Derry Airport | LDY | | Amelia Earhart Lounge |
| United Kingdom | Gatwick Airport | LGW | South Terminal | Club Aspire Lounge |
| United Kingdom | Gatwick Airport | LGW | North Terminal | Club Aspire Lounge |
| United Kingdom | Gatwick Airport | LGW | North Terminal | Clubrooms, Gatwick North |
| United Kingdom | Gatwick Airport | LGW | North Terminal | My Lounge |
| United Kingdom | Gatwick Airport | LGW | North Terminal | No1 Lounge, Gatwick |
| United Kingdom | Gatwick Airport | LGW | North Terminal | Premium Gatwick Security |
| United Kingdom | Gatwick Airport | LGW | South Terminal | Grain Store Cafe & Bar (Afternoon Tea Package) - NON Lounge Package |
| United Kingdom | Gatwick Airport | LGW | South Terminal | No1 Lounge, Gatwick |
| United Kingdom | Gatwick Airport | LGW | South Terminal | Grain Store Cafe & Bar (All Day Brunch Package) - NON Lounge Package |
| United Kingdom | Gatwick Airport | LGW | South Terminal | Clubrooms, Gatwick South |
| United Kingdom | Gatwick Airport | LGW | South Terminal | Premium Gatwick Security |
| United Kingdom | London Heathrow Airport | LHR | Terminal 4 | The House |
| United Kingdom | London Heathrow Airport | LHR | Terminal 2 | Plaza Premium Lounge |
| United Kingdom | London Heathrow Airport | LHR | Terminal 3 | Club Aspire Lounge |
| United Kingdom | London Heathrow Airport | LHR | Terminal 3 | No1 Lounge, Heathrow |
| United Kingdom | London Heathrow Airport | LHR | Terminal 4 | Plaza Premium Lounge |
| United Kingdom | London Heathrow Airport | LHR | Terminal 4 | SkyTeam Lounge |
| United Kingdom | London Heathrow Airport | LHR | Terminal 5 | Aspire, The Lounge at LHR T5 |
| United Kingdom | London Heathrow Airport | LHR | Terminal 2 | Plaza Premium Lounge (Arrivals) |
| United Kingdom | Liverpool John Lennon Airport | LPL | | Aspire Lounge |
| United Kingdom | Luton Airport | LTN | | Clubrooms, Luton |
| United Kingdom | Luton Airport | LTN | | Aspire Lounge |
| United Kingdom | Manchester Airport | MAN | Terminal 1 | The Escape Lounge |
| United Kingdom | Manchester Airport | MAN | Terminal 2 | Aspire Lounge |
| United Kingdom | Manchester Airport | MAN | Terminal 3 | The Escape Lounge |
| United Kingdom | Manchester Airport | MAN | Terminal 1 | Aspire Lounge |
| United Kingdom | Manchester Airport | MAN | Terminal 2 | The Escape Lounge |
| United Kingdom | Teesside International Airport | MME | | Premium Lounge |
| United Kingdom | Newcastle Intl Airport | NCL | | Newcastle AspirePlus Airport Lounge |
| United Kingdom | Newcastle Intl Airport | NCL | | Aspire Lounge |
| United Kingdom | Norwich Intl Airport | NWI | | Norwich Airport Executive Lounge |
| United Kingdom | Southampton Airport | SOU | | Priority Lounge |
| United Kingdom | Stansted Airport | STN | | The Escape Lounge |
| United States | Hartsfield-Jackson Atlanta International Airport | ATL | International Terminal / Concourse F | The Club ATL |
| United States | Boston Logan International Airport | BOS | Terminal C | The Lounge |
| United States | Boston Logan International Airport | BOS | Terminal E | Air France Lounge |
| United States | Boston Logan International Airport | BOS | Terminal E | The Club |
| United States | Baltimore/Washington MD Intl Airport | BWI | Concourse D | The Club BWI |
| United States | Charleston International Airport | CHS | | The Club CHS |
| United States | Cincinnati/Northern Kentucky Intl Airport | CVG | Concourse A | The Club CVG |
| United States | Dallas/Ft. Worth International Airport | DFW | Terminal D | The Club DFW |
| United States | Wayne County Metropolitan Airport | DTW | North Terminal | Lufthansa Business Lounge |
| United States | Newark Liberty International Airport | EWR | Terminal B | Art & Lounge |
| United States | Dulles International Airport | IAD | Concourse B | Turkish Airlines Lounge Washington |
| United States | Dulles International Airport | IAD | Concourse A | Air France - KLM Lounge |
| United States | George Bush Intercontinental Airport | IAH | Terminal D | KLM Crown Lounge |
| United States | George Bush Intercontinental Airport | IAH | Terminal D | Air France Lounge |
| United States | Jacksonville International Airport | JAX | Concourse A | The Club JAX |
| United States | John F. Kennedy International Airport | JFK | Terminal 4 | Air India Maharaja Lounge |
| United States | John F. Kennedy International Airport | JFK | Terminal 1 | Primeclass Lounge |
| United States | McCarran International Airport | LAS | Terminal 1 | The Club LAS |
| United States | McCarran International Airport | LAS | Terminal 3 | The Club LAS |
| United States | Los Angeles International Airport | LAX | Terminal 2 | Virgin Atlantic Clubhouse |
| United States | Orlando International Airport | MCO | Terminal B Concourse 4 | The Club MCO (Gates 70-99) |
| United States | Orlando International Airport | MCO | Terminal A Concourse 1 | The Club MCO (Gates 1-29) |
| United States | Miami International Airport | MIA | Central Terminal Concourse E | Turkish Airlines Lounge |
| United States | Miami International Airport | MIA | Central Terminal Concourse F | Club America F |
| United States | Miami International Airport | MIA | South Terminal Concourse J | Avianca VIP Lounge |
| United States | O'Hare International Airport | ORD | International Terminal 5 | Air France - KLM Lounge |
| United States | Pittsburgh International Airport | PIT | Concourse C | The Club |
| United States | Seattle Tacoma International Airport | SEA | Concourse A | The Club SEA |
| United States | Seattle Tacoma International Airport | SEA | South Satellite | The Club SEA |
| United States | Orlando Sanford International Airport | SFB | Terminal A | The Royal Palm Lounge |
| United States | San Francisco International Airport | SFO | International Terminal | Air France - KLM Lounge |
| United States | Mineta International Airport | SJC | Terminal A | The Club SJC A8 |
| United States | Mineta International Airport | SJC | Terminal A | The Club SJC A15 |
| Vietnam | Da Nang International Airport | DAD | Terminal 2 | CIP Orchid Lounge |
| Vietnam | Hanoi Noi Bai Intl Airport | HAN | Terminal 2 | Song Hong Business Lounge |
| Vietnam | Hanoi Noi Bai Intl Airport | HAN | Terminal 1 | Song Hong Premium Lounge |
| Vietnam | Tan Son Nhat International Airport | SGN | Domestic Terminal | Le Saigonnais Business Lounge |
| Vietnam | Tan Son Nhat International Airport | SGN | International Terminal | Orchid Lounge |
| Zimbabwe | Victoria Falls Intl Airport | VFA | | Makuwa Lounge |
| Zimbabwe | Victoria Falls Intl Airport | VFA | | Dzimbahwe Executive Lounge |