Book Cheap Domestic Flights within Croatia
Discover all the domestic flights in Croatia including all the airlines that fly within Croatia and the airports you can fly to.
To buy these airlines with Alternative Airlines, you'd simply need to enter the departing and arriving airport and the travel dates.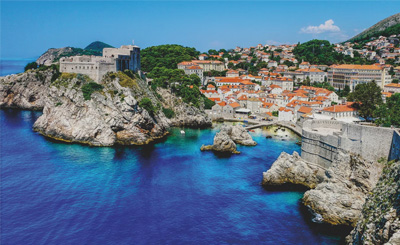 ---
Domestic Croaitan Airlines
Croatia Airlines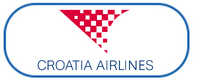 Croatia Airlines is the national airline of Croatia based at Zagreb International Airport. They predominantly serve their domestic destinations as well as European cities. As a member of the Star Alliance, Croatia Airlines passengers can enjoy Star Alliance Gold Status.
Domestic destinations: Dubrovnik, Osijek, Pula, Split, Zadar and Zagreb.
TradeAir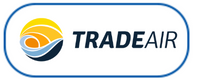 Trade Air is a charter airline in Croatia, offering ACMI, charter and scheduled services. It's also operating flights on MyWings' behalf.
Domestic destinations: Zagreb, Osijek, Rijeka, Pula, Split and Dubrovnik.
---
Domestic Airports within Croatia
A list of Croatian airports is listed below. Check it out to find the closest airport to your destination.
| ISLAND | AIRPORT | IATA |
| --- | --- | --- |
| Brac | Brac Airport | BWK |
| Dubrovnik | Dubrovnik Airport | DBV |
| Mali Kosinj | Losinj Airport | LSZ |
| Osijek | Osijek Airport | OSI |
| Pula | Pula Airport | PUY |
| Rijeka | Reijeka Airport | RJK |
| Split | Split Airport | SPU |
| Zadar | Zadar Airport | ZAD |
| Zagreb | Zagreb Airport | ZAG |
---
Domestic Flights in Croatia
FAQs
What airlines fly domestically in Croatia?
There are many airlines in Croatia, but only one scheduled carrier in the country, which is their national airline - Croatia Airlines. Trade Air is the other major airline that operates charter flights domestically, but they are predominantly charter flights.
Where can I book flights in Croatia?
You can book flights with Alternative Airlines. We offer more than 600 airlines around the world including Croatia Airlines and Trade Air. Even if the timetable of these airlines doesn't suit you, you can always find an alternative.
The best thing is, you can buy flights using our buy now pay later/financing options and cryptocurrencies!
How do I book flights in Croatia?
You can book flights in Croatia using our search form at the top of the page. You'll be able to select your departing and arriving airports as well as your travel dates and cabin class.
Booking flights in Croatian Kuna and 160+ currencies too.