Airlines will always try to sit children with their parents (subject to check-in)
Some airlines will allow travel for unaccompanied minors. Please email us to check.
The fare is based on the child's age on the date of travel.
More detailed information can be found here Traveling with children
Most airlines will let infants travel with their parent(s) for free. However some airlines will charge up to 10% of the adult ticket price. Click on 'Price Breakdown' to find out more.
If you are pregnant, but due before the flight departure date, please contact us once your baby is born and has a name. We can then add him/her to your ticket.
Infants will not be given a seat. The airlines expect parents to travel with them on their lap.
Airlines regard infants as being under 24 months old.
The fare is based on the child's age on the date of travel.
More detailed information can be found here Traveling with children
Cheap Domestic Flights within Algeria
Cancellation Protection
Protects
Trusted Choice
65,000 happy customers
Rated 4.5 Stars. Based on 3,581 service ratings over the past year
Dedicated customer service team on hand to help
Secure payments
Cancellation Protection
Protects
Trusted Choice
65,000 happy customers
Rated 4.5 Stars. Based on 3,581 service ratings over the past year
Dedicated customer service team on hand to help
Secure payments
Search and book flights within Algeria at Alternative Airlines. We offer flights from airlines that cover all domestic routes within the country.
What are
domestic flights in Algeria?
A domestic flight in Algeria is any non-stop flight that departs from a destination within Algeria and arrives at another destination, also in Algeria. For example, the flight might depart from the country's capital in Algiers (ALG) and arrive in the town of Tindouf (TIN) on the east of the country.
Internal flights within Algeria are always short-haul and don't usually take longer than 2.5 hours. Because flights within Algeria are shorter than international flights, they're cheaper to run and cost less to buy. There are lots of fantastic places to see and visit in Algeria, so flying within Algeria is a great option, regardless of whether you're flying for business or leisure.
Use the search form at the top of the page to search for flights between any two destinations within Algeria.
Why book

domestic flights

in Algeria?
Algeria is a vast and varied country, from the beautiful mountains and beaches in the north to the rolling the sand dunes in the south. There's plenty to see and do in the country and flying is the quickest and easiest way to do so!
If you want to travel from one side of the country to the other, flying might be your only option. Travelling from the countries capital Algiers in the north to the southern province Tamanrasset takes 24 hours by road. Whereas, by plane, the journey only takes two hours and 30 minutes!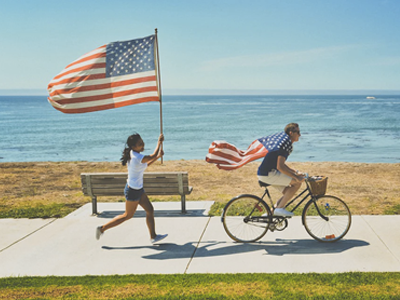 Which Airlines fly within Algeria?
Currently, there is one main airline that flies within the country — Air Algerie.
Air Algerie
Air Algiére is the national carrier of Algeria and flies to many destinations across the country. The airline is based at Houari Boumediene Airport (ALG) in Algiers and flies to over 30 domestic destinations, including Djanet, Chief, Illizi, Mascara, Setif, Tébessa, Tlemcen and many more.
One of the airlines most popular internal routes is between Algiers (ALG) and Tindouf (TIN), which it flies 5x weekly on Monday, Tuesday, Thursday, Friday and Saturday. A return flight is between £100–£200 and has a journey time of around two hours and 30 minutes.
Example route:
Algiers (ALG) ➡ Benin City (TIN) — 5x weekly. Price for round trip: £100–£200.
FAQs
Do I need a passport for flights within Algeria?
No, you don't need a passport to travel internally within Algeria. You will need some form of government-issued photo identification, though, such as a driving license.
How early do I need to arrive at the airport?
It's recommended that you arrive 3–2 hours before scheduled flight departure time for internal flights. The airport check-in desk opens three hours before flight departure time and closes 45 minutes before. Arriving 2–3 hours before will ensure that you have plenty of time for check-in, baggage drop and to pass through security.
How much baggage can I take on flights within Algeria?
For domestic flights, you'll be given a different free checked baggage allowance, depending on the class flown.
Economy Class passengers: 20 kg of free checked baggage.
Business Class passengers: 30 kg of free checked baggage.
First Class passengers: 40 kg of free checked baggage.
In addition to this, all passengers are given 5–10 kg of free carry-on baggage, depending on which aircraft is used for the flight.
Can I book domestic flights within Algeria online?
Yes, you can book flights within Algeria online at Alternative Airlines. We offer all flights from Air Algerie, the only airline currently flying within Algeria.