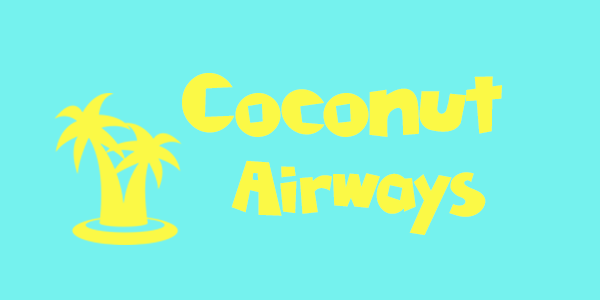 We hope you enjoyed our 2019 April Fools campaign!
Sadly, Coconut Airways isn't a real airline and there aren't any airlines that offer onboard swimming pools...yet! If you'd like to fly from London Gatwick to Barbados, you can find flights with British Airways.
About
Coconut Airways is a new airline which will be flying from London Town through the Barbados sky to Bridgetown, Barbados. The airline was originally founded in 1975 but will begin its flying schedule in April 2019. The maiden voyage, Flight 372, will be flown by experienced flyer, Captain Tobias Willcock. The journey will be made with an airspeed of approximately 600mph, whilst flying high at a height of 32,000ft.

Barbados has much to offer visitors, with average temperatures reaching 90 degrees, blue skies and palm trees, making it the perfect place to visit with your girlfriend. Woah, if this sounds like your type of holiday, why not book your Coconut Airways flights with Alternative Airlines today!

This airline offers its passengers an experience like no other, with a coconut-themed interior, pool on board and complete with a pool bar (exclusive for Loco For Coco frequent flyer members), it's sure to get you ready for your vacation in Barbados. The cabin crew dress code is beach-themed, complete with flower-patterned shirts, flip-flops and sunglasses. The flight experience allows you to relax in your coconut-styled inflatable chair, making you feel glad you've left rainy Brixton behind for this Typically Tropical once-in-a-lifetime experience.